Sando Latino

– Tadd Dameron

A recently re-discovered Tadd Dameron composition, given its debut recording by trumpeter Joe Magnarelli. It's a beautiful Latin song that visits many key centers in its 50-measure form.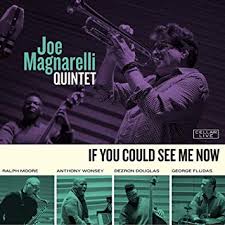 All selected items will be available for download after purchase.
Recording:

Joe Magnarelli - If You Could See Me Now

Recorded on:

March 23, 2018

Label:

Cellar Live (CL 041818)

Concert Key:

No key center

Vocal Range:

, to

Style:

Latin (medium)
Trumpet - Joe Magnarelli
Tenor Sax - Ralph Moore
Piano - Anthony Wonsey
Bass - Dezron Douglas
Drums - George Fludas
It's always a delight to rediscover a forgotten work by a master composer, especially something as beautiful as this Tadd Dameron song. Sando Latino has quite a long form, 50 measures in total: 16-measure A, 16-measure B, and 18-measure C which is the same as A with a two-measure tag. The ninth measure of each section starts similarly to the first, so on our lead sheets the sections are further divided into A1, A2, B1, B2, C1, and C2. This song visits many key centers; the tonic E♭ major is not established until the very end.

The melody has that soaring quality that characterizes many classic Dameron songs. The opening II-V7 theme (starting on Cm7) is developed downwards at the beginning into a tritone substitute II-V7 to C major; in the second eight measures (A2) the same theme continues upwards from B♭m7 and ultimately resolves in B major. The bridge's general tonality is C major, with some more colorful changes in the second half that lead to E major and then back to C. At the end of the C section, Bmaj7 is followed by E7 for a tritone substitute resolution to the final tonic E♭ major.

About this recording: Joe Magnarelli's debut recording of Sando Latino is not only in a different key (D♭ instead of E♭) but also harmonically slightly different from Tadd's original manuscript. In many places (such as the second measure), Tadd has two chords per measure with the second chord on the fourth beat. Magnarelli's arrangement moves these chords to the third beat. On the second and third measures of each A and C section, the two chords are a tritone away (for example E♭7 and A7); Magnarelli adds a countermelody of two half notes on these measures, creating internal movement below the longer melody note. The two notes descend in half steps; they are the 13th of the first chord and the 9th of the second chord (C and B, for E♭7 and A7). In the sixth measure, Tadd wrote Fm6 for three beats and D♭9 for one beat; the former chord in this function is an older way of writing Dm7♭5. Accordingly, Magnarelli's arrangement has Cm7♭5 here instead of E♭m6; this is followed by F7♯5(♯9) on the third beat instead of its tritone substitute on the fourth beat, as originally written.

In the bridge there are a few places where the root motion descends by a minor third; in Magnarelli's arrangement the bass connects these chords stepwise, mostly on the fourth beat. For example, the bass plays E♭ on beat four of the second measure of the bridge to connect F9 with Dm7. The 13th measure of the bridge has three chords, lining up with the melody notes on beat 1, the "and" of 2, and 4; Magnarelli plays these rhythms, as well as the chord on the "and" of beat 2 in the following measure.

Our lead sheet is taken from Tadd's original manuscript.
This composition was actually first recorded in 1962, on a Milt Jackson Atlantic session. The tapes were lost in a warehouse fire; players included Dameron,
Kenny Dorham
and bassist
George Duvivier
.
"
If You Could See Me Now
" is an album of Tadd Dameron compositions; another one on this album is
The Dream Is You
. This album is the first recording that Joe Magnarelli and
Ralph Moore
have played together on. Pianist Anthony Wonsey played on Magnarelli's 2013 album "Lookin' Up."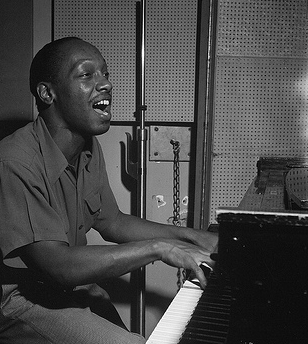 February 21, 1917 – March 8, 1965
A giant of the bebop era, Dameron had a wonderful melodic and harmonic imagination which he brought to compositions and arrangements for both small and big bands. Writing first for Harlan Leonard, Jimmy Lunceford, Count Basie and Billy Eckstine, in the late '40s Dameron started composing and arranging for Dizzy Gillespie's big band. He also recorded his own superb sextet for Blue Note Records in 1947 which featured trumpet great Fats Navarro. Read more...