Prestidigitator

– J.R. Monterose

A catchy uptempo bebop song with a familiar chord progression. There's some quirky rhythm section activity including a pedal point in the solo form.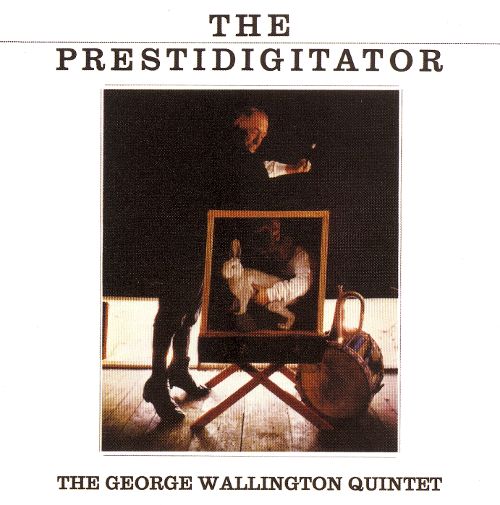 All selected items will be available for download after purchase.
Recording:

George Wallington - The Prestidigitator

Recorded on:

April 6, 1957

Label:

East West (4004)

Concert Key:

E-flat

Vocal Range:

, to

Style:

Swing (uptempo)
Tenor Sax - J.R. Monterose
Piano - George Wallington
Bass - Teddy Kotick
Drums - Nick Stabulas
This catchy uptempo swinger has a decidedly bebop sound, rather than hard-bop. The chord progression is familiar, with an A section similar to that of Charlie Parker's My Little Suede Shoes. Despite the different tempo and rhythmic feel, the melody also recalls that song in its structure and direction. The bridge goes to A♭ (the IV tonality) followed by chromatically descending II-V7s.

What makes this song particularly interesting is the rhythm section activity. The second and fourth measures of the A section contain three offbeat hits that "answer" the melodic phrase. The first two measures of the bridge also have hits which accent the melody notes. The solo form is mostly similar to the head, but the C section (F on the lead sheet) has a series of hits that stay on a B♭ pedal point. On the recording, Monterose's solo uses this pedal point while pianist George Wallington uses the A (C) section changes in this part of the chorus. There is a quirky coda that starts to tag the end of the head—and then abruptly stops on B♭7(♭9).

Wallington's solo piano intro from the recording is notated in the lead sheet. It should be noted that the melody at the beginning of the bridge is a rather well-disguised quote from Leon Jessel's Parade Of The Tin Soldiers, which for some reason was a popular quote source among tenor saxophonists in the '50s including James Moody, Sonny Rollins and Gene Ammons. The phrase is used again by Monterose at the beginning of his solo.

This album is the only recording to feature both J.R. Monterose and George Wallington. At this time Monterose was playing in Oscar Pettiford's big band, which recorded several compositions and arrangements by
Gigi Gryce
and Monterose's predecessor in the band,
Lucky Thompson
. "
The Prestidigitator
" was the last of three Wallington albums with Teddy Kotick and Nick Stabulas; four songs on this album add Jerry Lloyd Hurwitz on bass trumpet.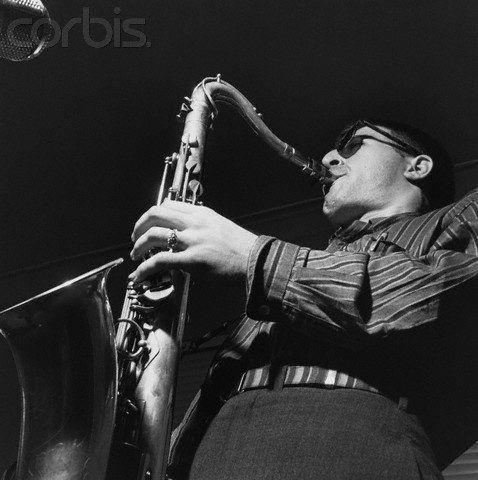 January 19, 1927 – September 26, 1993
A tenor saxophonist with a light though penetrating tone and a keen melodic and rhythmic approach, Monterose always brought something special to the bandstand or recording studio. He played extensively with Buddy Rich, Charles Mingus, Kenny Dorham (he recorded with the latter pair) and pianist George Wallington, but he was mostly a leader. Read more...