Over The Edge

– Jim McNeely

This samba sounds beautiful as a medium-up piece or with a high-energy drive. Solo piano arrangement with exclusive audio track available.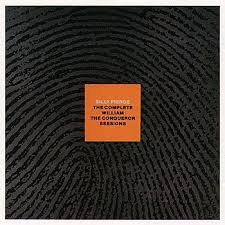 All selected items will be available for download after purchase.
Recording:

Billy Pierce - William The Conqueror

Recorded on:

May 29 & 30, 1985

Label:

Sunnyside (SSC 1013)

Concert Key:

No key center

Vocal Range:

, to

Style:

Latin (Samba)
Tenor Sax - Billy Pierce
Piano - James Williams
Bass - John Lockwood
Drums - Keith Copeland
Our lead sheets suggest a medium up samba tempo of a half note = ca. 112, which is where composer Jim McNeely heard it. Once the melody starts on our solo piano audio clip (see the Piano Corner tab) it's at approximately that tempo. The Billy Pierce audio excerpt above, which starts right at the start of the track with the melody, is in a much more energetic samba tempo. Rehearsal letters indicate an ABC composition format, but careful examination reveals an interesting melodic and harmonic development that could also be considered an ABAC format as the composition develops through 8-12-12-16 measure phrases.

The B section can be thought of as a second A section, as it begins the same as the A section, but modulates to C major instead of C minor.
This was performed by Stan Getz with the composer Jim McNeely on piano (see the video above) in 1983.
Pierce, along with composer/pianist
James Williams
, were in Art Blakey's Jazz Messengers together and made many recordings during 1980 and 1981. Bill played on many of James's own leader albums, starting in 1977.
Solo Piano Arrangement:
Jim McNeely's Solo Piano Arrangement is performed by Kenny Drew, Jr., and was recorded at the Van Gelder Recording Studio Our first audio teaser excerpt starts with the four-note melody pick up, so you can easily compare it with the Pierce recording excerpt above
clip
.
Kenny Drew, Jr., loved Jim's written intro, and we would be remiss not to give you a taste of it. Here is how the intro begins
ARR
. Jim's arrangement then continues with the figure in two key centers unrelated to the melody, starting slowly then gradually accelerating until arriving at the melody tempo for several quick modulations before the pick up to the melody at A.
The Solo Piano Arrangement plus Drew's solo piano recording are both available.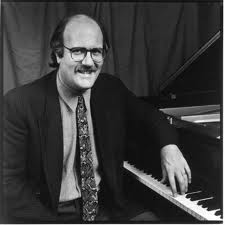 born on May 18, 1949
Composer, arranger, pianist and educator Jim McNeely hails from outside of Chicago and moved to New York City to begin his career in 1975. In 1978, Jim joined the Thad Jones-Mel Lewis Jazz Orchestra as the pianist and a featured soloist and spent six years with the band and its successor, Mel Lewis and the Vanguard Jazz Orchestra. Read more...