Open Haus

– Eli "Lucky" Thompson

A medium up Latin song with that light touch characteristic of Lucky's later works. On the recording, the solos switch to swing with a blues form; the changes of the head could also be used for soloing.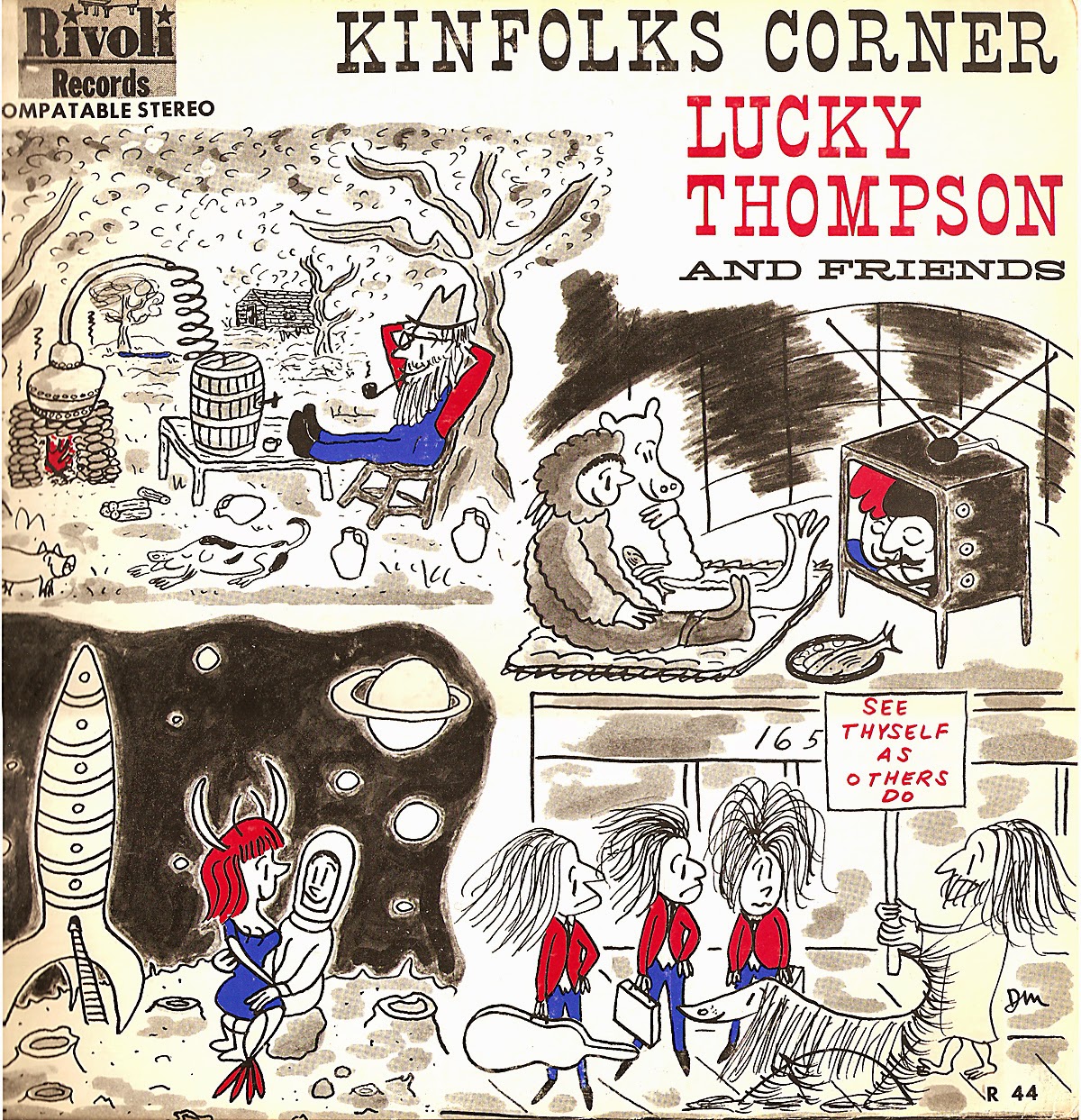 All selected items will be available for download after purchase.
Recording:

Lucky Thompson - Kinfolks Corner

Recorded on:

1965

Label:

Rivoli (LPR 44)

Concert Key:

B-flat

Vocal Range:

, to

Style:

Latin (medium up)
Soprano Sax - Lucky Thompson
Piano - Tommy Flanagan
Bass - Willie Ruff
Drums - Oliver Jackson
A light-toned Latin song with a bluesy melody. This song's key center is not immediately obvious. The A section changes are a vamp on Fm7 and B♭7; this is essentially a mambo vamp and is not a functional II-V7 in the key of E♭. B♭7 is really the tonality, though the melody at times suggests F minor; an F7 chord in the pickup to the first A section is a clue to the true key center.

The melody is very rhythmic; that of the A section uses the F minor pentatonic scale. In both A sections the melody ends on F, but the similar C section ends with a B♭. Both the A and B sections are repeated twice, resulting in a 40-measure AABBC form. The B section switches to a B♭m7-E♭7 vamp with a few chromatic passing chords; the melody suggests both B♭ and E♭ tonalities as it does F and B♭ in the A section.

On this recording, the solos switch to a swing 4-feel and a standard 12-measure blues form. Lucky solos over blues in E♭ (making the last Fm7-B♭7 of the head a functional II-V7), and then Tommy Flanagan plays a solo on blues changes in A♭. After a four-measure drum break, the head is taken out from the bridge. Anyone playing this song has the option of soloing on the head form, and of taking the melody out from A. This recording has a drum intro (not shown in our lead sheets), and an ending that vamps on B♭7 and B7, fading out.
"
Kinfolks Corner
" and "
Lucky Is Back!
" are the last two studio albums Lucky Thompson made in New York in the '60s. Both feature Tommy Flanagan and Willie Ruff. Lucky played on a few other recordings in 1965, including one song on Art Blakey's album "Soul Finger." The only recording featuring both Lucky and Tommy Flanagan as sidemen is Oscar Pettiford's 1956 big band album, issued as "
Oscar Pettiford Orchestra In Hi-Fi, Vol. 1
"—check out
Deep Passion
from this album.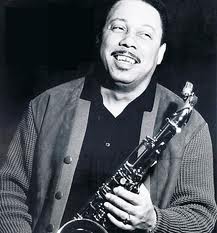 June 16, 1923 – July 30, 2005
Saxophonist Lucky Thompson is one of the great treasures of jazz. He was born in Columbia, South Carolina, but was raised in Detroit, Michigan. He played in local groups with Hank Jones, Sonny Stitt and others. In August, 1943, when he was 19, he left Detroit with Lionel Hampton's Orchestra, eventually arriving in New York City. Still a teenager, his first recording date was with Hot Lips Page on March 18, 1944. Later in 1944 he started recording with both Lucky Millinder and Count Basie. Read more...