Oasis And The Mirage

– Kenny Drew, Jr.

A 5/4 song with an open-ended feeling, evocative like its title.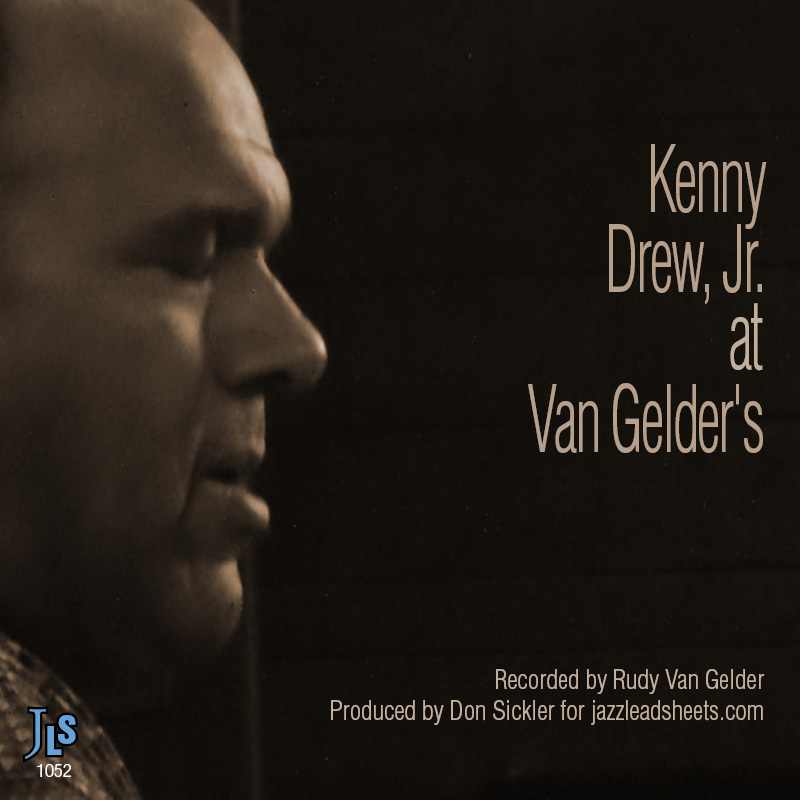 All selected items will be available for download after purchase.
Recording:

Kenny Drew, Jr. - Kenny Drew, Jr., at Van Gelder's

Recorded on:

July 7, 2010

Label:

jazzleadsheets.com (JLS 1052)

Concert Key:

A minor

Vocal Range:

, to

Style:

Even 8ths (medium)
As evocative as its title, The Oasis And The Mirage is built around a gentle 5/4 groove with an open-ended, slightly mysterious feeling. The form is quite short for a Kenny Drew, Jr. song—only 20 measures—but this is quite enough to convey the endlessness of a desert landscape, especially due to the cyclically repeating changes. The lyrical melody connects a chord progression that goes to some colorful places, while establishing the key of A minor at the beginning. The second to last measure has a rhythmic series of chords, mostly triads over roots a step away, ending on Emaj7♯5, which resolves back to A minor at the top of the solo chorus despite its major seventh.

In the solo changes, the last two measures are simplified to Bm7♭5 - B♭7. The chords in the last two measures of the head are only heard once, on the in head: the out head vamps and fades to end on the 13th through 16th measures, which alternate Gm7 and D7sus.

There is an intro which repeats the changes of the first four measures of the head, establishing the groove. Our lead sheets show the piano voicings on this intro, which is also used to set up the out head after the solos.

Kenny's solo piano version from Van Gelder Studio in July 2010 was the first recording of this song; check out our video above or on the jazzleadsheets.com Youtube channel. Also on Youtube is a duo performance with vibraphonist Thomas Dobler, from Nardis Jazz Club in Istanbul on November 11, 2010. The first released recording of this song is another live duo version by Drew and Dobler, from a concert in Lotstetten-Nack, Germany on November 29, 2010, issued on an album also titled "The Oasis And The Mirage."

Kenny recorded another solo piano video of The Oasis And The Mirage (also on Youtube) in 2011 on his friend Tom Becker's Steinway D. Kenny's last recording in 2013 was an album of Becker's compositions.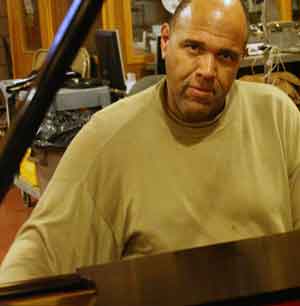 June 14, 1958 – August 3, 2014
Kenny Drew, Jr., son of pianist/composer Kenny Drew, Sr., started music lessons at the age of four. He studied classical piano with his aunt Marjorie, but soon found he enjoyed playing jazz as well. He performed worldwide with a comprehensive variety of musicians, including Stanley Jordan, OTB, Stanley Turrentine, Slide Hampton, the Mingus Big Band, Steve Grossman, Yoshiaki Masuo, Sadao Watanabe, Smokey Robinson, Frank Morgan, Daniel Schnyder, Jack Walrath, Ronnie Cuber and many others. Read more...