Minor Scene

– Gene Roland

This minor composition is a real swinger. Originally written for octet, our lead sheets make the melody clear for any instrument.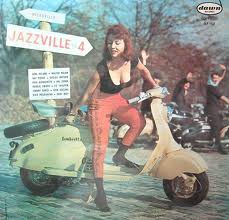 All selected items will be available for download after purchase.
Recording:

Gene Roland - Jazzville, Volume 4

Recorded on:

August 20, 1959

Label:

Dawn (DLP 1122)

Concert Key:

B-flat minor

Vocal Range:

, to

Style:

Swing (medium up)
Trumpet - Gene Roland, John Carisi
Alto Sax - Dick Meldonian
Tenor Sax - Paul Quinichette
Trombone - Bob Swope
Piano - Nat Pierce
Bass - Dudley Watson
Drums - Walter Nolan
Arranger - Gene Roland
Our main purpose at jazzleadsheets.com is to make the melody and chord progression of jazz titles available so you can perform the compositions yourself. When Gene Roland created and recorded his arrangement of Minor Scene, his goal was to create an interesting octet arrangement. In doing so, he gave the melody to different instruments in turn. Rather than outline the format of the arrangement, we've written out the AABA melody intact for each edition. Gene's expanded coda ending from the arrangement is in all lead sheets. Our audio excerpt starts with the melody.

Gene Roland had been writing arrangements for big bands since the mid 1940s, when he started with Stan Kenton. Jazzleadsheets.com has two of his classic originals for the Kenton band:
Opus In Chartreuse
recorded in 1955, and
Opus In Turquoise
, recorded in 1956. There's more historical information regarding Gene included with those entries. In 1959, before the session featured here, Gene was still cranking out great arrangements for Kenton. He liked writing for any instrumentation, but he wrote this session for his octet.
Don Sickler: "I was invited to play in a new band Gene was putting together in NYC in the 1970s. It was a short-lived project. I can't remember the exact instrumentation of the band. It could have been an octet, but I think there were a couple more horns. Anyway, Gene had just a few arrangements for this new horn configuration. I remember he said he liked the blend of the instruments. After the first rehearsal, he called another rehearsal for the next week. When we arrived the following week I was floored when he produced over 15 more arrangements for the same instrumentation. He'd not only arranged them, but he'd copied out all the parts. Obviously, he was a very prolific writer!"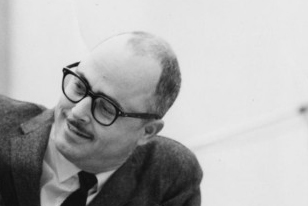 September 15, 1921 – August 11, 1982
The only composer with the distinction of working for Stan Kenton for all four decades of Kenton's band's existence, Gene Roland was born in Dallas, Texas, and began studying the piano at age eleven. Over the course of his career, he mastered many instruments, from trombone to trumpet to mellophonium to drums, but his real success came through his talent as an arranger and composer. Read more...