Merry-Go-Round

– Jonny King

A complex piece with layers of rhythms that create a hypnotic effect. Lead sheets and Victor Lewis drum transcription available.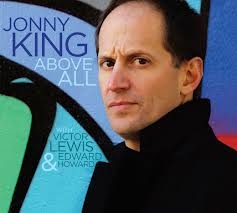 All selected items will be available for download after purchase.
Recording:

Jonny King - Above All

Recorded on:

December 19, 2010

Label:

Sunnyside (SSC 1301)

Concert Key:

E-flat

Vocal Range:

, to

Style:

Swing (medium up)
Piano - Jonny King
Bass - Ed Howard
Drums - Victor Lewis
Our audio excerpt starts at the beginning of the track with the solo piano introducing the basic compound rhythmic pulses which are then picked up by the rest of the rhythm section, before the piano introduces the melody. Although the melody starts as if in 3/4 (three against the bass line's two-pulse), the ABC form melody is written in 4/4, with an added 2/4 measure in both the A and B sections. All this makes for a very interesting composition that will make an impressive and exciting addition to any repertoire.

Don Sickler: "In the late 1980s, about three years before Jonny King started his own recording career, three of his compositions were recorded on two different sessions by drummer Tony Reedus. I believe Tony was the first one to tell me about this fantastic new young composer that he had discovered. In April of 1991, the same month Jonny did his first recording session (an Eric Felton/Jimmy Knepper date for Soul Note), tenor saxophonist
Billy Pierce
recorded another of Jonny's compositions. When Jonny came to my studio and played me some of his compositions, I knew I wanted to be involved with him and his music.
"Jonny has three previous albums as a leader (in 1994, 1995 and 1997). I remember Sunnyside records owner Francois Zalacain's first comment after hearing Jonny's great music and playing on the 'Above All' project: 'Where the heck have you been?' Johnny hadn't been relying on music to earn a living for himself and his family; he's a trial lawyer concentrating in intellectual property. I'll pat myself of the back for bugging Jonny to make another recording as a leader. I told him I didn't want to represent him as a composer only with compositions 'written in the last century.' I'm proud to say that this new recording has jump-started him and now he tells me he's constantly inspired and composing a lot."
A six-page in-depth drum transcription of Victor Lewis
drum
playing the Jonny King composition
The Merry-Go-Round,
from Jonny's recent CD release "Above All."
-- piano melody and rhythm section hits are shown above the drum staff
-- twelve-bar introduction (3 over 4 rhythm)
-- interesting ABC form—see how Victor interprets the form
-- Victor's playing for the first eight bars of the piano solo
-- out melody and ending
Check out the video above of Lewis showing ways to play on his composition. Victor Lewis is known throughout the jazz world to be a master of orchestration. He always finds a way to add something subtle but powerful to the song. A prolific composer himself, his musicality always shines through, especially when interpreting original compositions. Though there is no drum solo in this track, pay close attention to where Victor chooses his "spots" to add musical statements, and perhaps more importantly, where he chooses not to play. He has been one of the most in-demand sideman drummers for his entire life; obviously he does it well, as you can hear.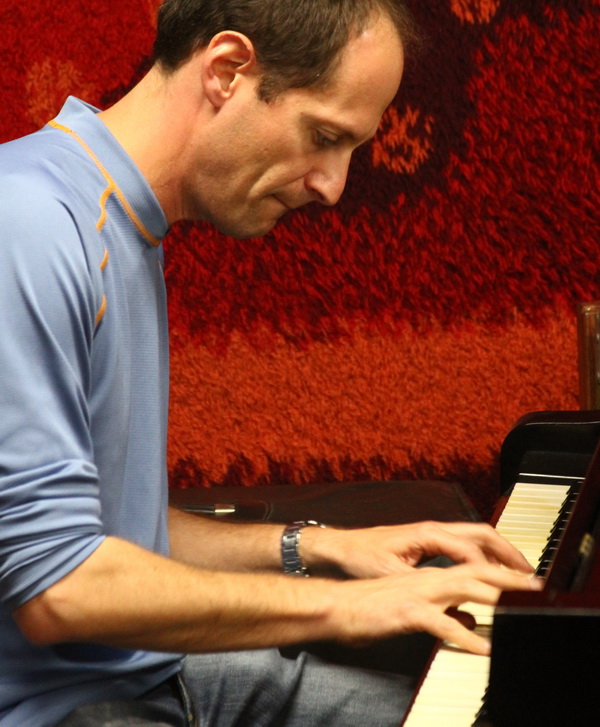 born on February 2, 1965
Born in New York City, Jonny King has been making headway on the piano since the age of 9. His exposure to legendary pianists Earl Hines and Teddy Wilson, and an impromptu performance with Dizzy Gillespie at the age of 10, ignited his interest in jazz. Through these connections he began a working as a sideman in the New York clubs as a teenager. In the 1980s he began studying with bebop pianist Tony Aless as well as Mulgrew Miller, who became an important figure in King's life. Read more...