Man In The Brown Hat

– Cecilia Coleman

Cecilia Coleman's tribute to Thelonious Monk is a bouncy medium-up song with plenty of angular Monk-esque rhythms and tight harmonies. Cecilia recorded it in trio and quintet settings. A solo piano arrangement is also available.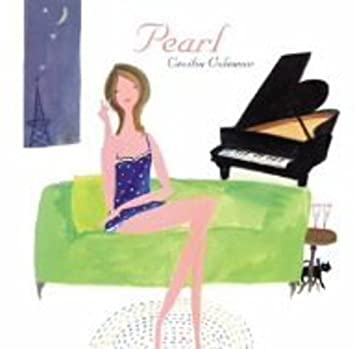 All selected items will be available for download after purchase.
Recording:

Cecilia Coleman - Pearl

Recorded on:

April 14, 2006

Label:

M & I (MYCJ 30392)

Concert Key:

F

Vocal Range:

, to

Style:

Swing (medium up)
Piano - Cecilia Coleman
Bass - Tim Givens
Drums - Jeff Brillinger
Of the many tributes to Thelonious Monk, some are more literal—approximations of his unique style—while others are more personal to their respective composers but connected to Monk in spirit. The Man In The Brown Hat is in the former category, quite accurate in the Monk tradition. This medium-up song has plenty of angular phrases built in fourths or augmented triads. The rhythms have that Monk bounce; the way the first two phrases repeat over the barline is particularly authentic. The melody is accompanied by a relatively simple, yet subtly quirky set of changes. The A and C sections of this AABC form are more straightforward, but with an unexpected resolution near the end: G7-E♭7-F6. The bridge begins with major 7th chords descending in whole steps—spelling out Monk's beloved whole tone scale. The second half of the bridge is the most "Coleman-esque" part of the song, with a slightly more lyrical melody and some elegant contrary motion at the end.

In addition to our regular lead sheets, we have a piano lead sheet showing the two- and three-note voicings that Cecilia plays to make this song particularly Monkish. These voicings, mostly fourths and tritones with some seconds, don't always have the melody note on top. The melody notes are shown at full size while the harmony noteheads are smaller.

On this recording, the melody on the last measure of the bridge is not voiced in seconds as it is in our piano lead sheet and solo piano arrangement. One melody note is also different: Cecilia plays E♮ rather than E♭ at the end of the fifth measure.

For the solo piano arrangement, click on Piano Corner.
The Man In The Brown Hat
and a trio version of
Pearl
were the only two Cecilia Coleman compositions recorded on this trio session. These and two standards from this session were also issued on "
Now & Then
," alongside an earlier session.
The day after this session, Cecilia recorded her quintet album "
Images
," which also includes a version of
The Man In The Brown Hat
.
Cecilia's solo piano arrangement presents the melody quite simply, in the right hand with all the voicings as also shown on our piano lead sheet. The left hand plays mostly roots and a few basic voicings, but doubles the melody in the first two measures. A few fills are added including in the second and fourth measures of the bridge.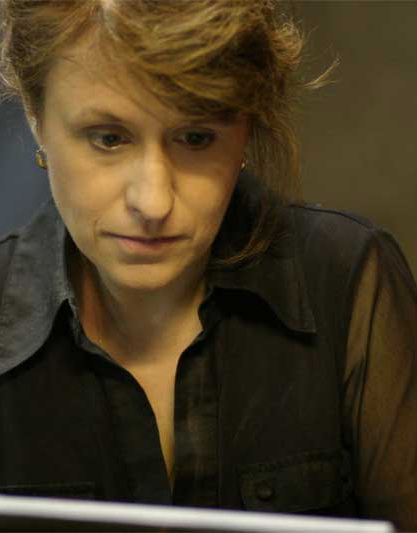 born on September 8, 1962
A native of Long Beach, CA, now a resident of both New York and California, Coleman began to play piano at age 5 and at age 15 began to study jazz piano. She studied jazz piano with well known vibraphonist and teacher Charlie Shoemake as well as classical studies with Dr. Allan Giles. She has developed into an exceptional composer whose distinctive, varied pieces reflect where jazz has been and where it is going. Read more...