Madeline

– Hank Mobley

A warm ballad from Hank Mobley's early Savoy recordings. Our melody transcription shows everything Hank plays on the recording.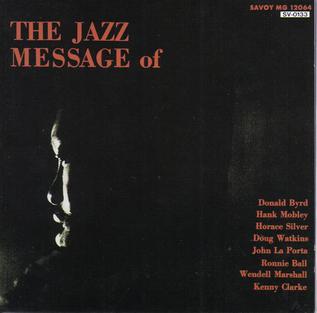 All selected items will be available for download after purchase.
Recording:

Hank Mobley - The Jazz Message Of Hank Mobley

Recorded on:

February 8, 1956

Label:

Savoy (12064)

Concert Key:

B-flat

Vocal Range:

, to

Style:

Ballad
Tenor Sax - Hank Mobley
Piano - Ronnie Ball
Bass - Doug Watkins
Drums - Kenny Clarke
Hank Mobley wrote quite a few ballads, all of which deserve wider recognition. These songs really accentuate the warmth and relaxed cool that infused the Mobley sound at any tempo. Madeline is an especially warm, mellow ballad. Our lead sheet may look a bit complicated, as it is only slightly simplified from the way Hank plays it on the recording; it shows many of his 16th-note lines connecting the changes, especially in the bridge. However, we feel it is important to show at least some of the composer's interpretation, especially at such a slow tempo. Anyone playing this song is free to interpret the melody in their own way.

The changes have a generally downward motion in the A section, with a series of II-V7s descending from Em7♭5 starting in the second measure. The turnaround at the end of the first A descends in half steps from A♭7 to F7, but with the G♭ chord being major instead of dominant. The last two measures of the second A also use G♭maj7, followed by B7 to resolve back to B♭. The bridge goes to G minor and then D minor. At the end of the C section is a different turnaround, with G7 leading to yet another G♭maj7; the ending holds out G♭maj7, B7, and B♭maj7 as in the second A. Our lead sheets indicate that a soloist can stretch out over these chords; Hank plays a line, cadenza-like, for each chord.

In addition to our lead sheet, we have a Melody Transcription showing everything Hank plays on the recording. Click on the Solos tab for more information.
"The Jazz Message"
was recorded at Rudy Van Gelder's legendary
Hackensack Studio
.
"
The Jazz Message
" is not strictly a Hank Mobley album, as it contains three songs from a session led by Donald Byrd without Mobley. Byrd is also present on the other three songs on Mobley's session. This was Mobley's second session as a leader, and his first for Savoy. A session from July 23, 1956, issued as "
Jazz Message, No. 2
" (check out
Space Flight
from this session) features almost the same personnel but with
Barry Harris
on piano.
Ronnie Ball played on six Savoy sessions with different leaders between November 1955 and March '56, all alongside Kenny Clarke; the last was his only album as a leader, "All About Ronnie." Ball and Clarke had previously recorded together on one song on Lee Konitz and Warne Marsh's eponymous album in June 1955.
The Melody Transcription shows everything Hank plays on the recording, so we've put it in the category of Transcribed Solo. He plays a four-measure intro, with the rhythm section sustaining chords that descend chromatically from Em7♭5:
INTRO
. After the head, there is a piano solo for two A sections; Hank comes back in at the bridge and takes the melody out. Hank is really improvising around the melody nearly throughout; the bridge was probably completely improvised on the in chorus as well as the out chorus. Our transcription shows detailed articulations and phrase markings for an in-depth look at Hank's ballad playing. Of particular importance is the places where he lays back behind the beat; these are indicated by single notes with arrow markings, or for longer passages, a dashed line with the words "laid back."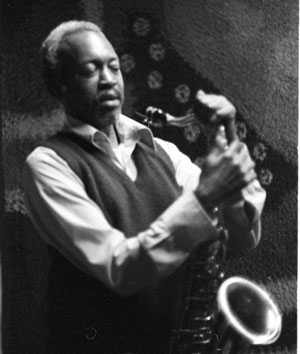 July 7, 1930 – May 30, 1986
Hank Mobley is one of the most acclaimed tenor saxophonists in modern jazz history. He is recognized by musicians and critics alike as one of the most important and eloquent jazz instrumentalists of all time. He recorded well over 100 of his own original compositions and left an indelible mark on the post-bop jazz scene. Read more...