Space Flight

– Hank Mobley

This "rhythm changes" burner is classic early Mobley. A full quintet arrangement is available.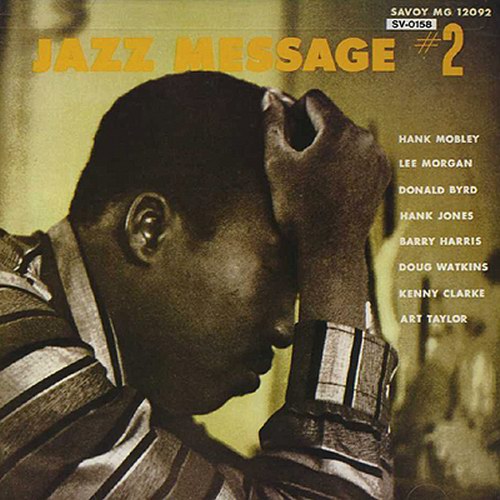 All selected items will be available for download after purchase.
Recording:

Hank Mobley - Jazz Message No. 2

Recorded on:

July 23, 1956

Label:

Savoy (MG 12092)

Concert Key:

E-flat

Vocal Range:

, to

Style:

Swing (uptempo)
Trumpet - Donald Byrd
Tenor Sax - Hank Mobley
Piano - Barry Harris
Bass - Doug Watkins
Drums - Kenny Clarke
July 23 is the recording anniversary of Hank Mobley's "Jazz Message No. 2" album (1956). On this July 23 (2015) we are honoring that session by releasing Hank's quintet arrangement of
Space Flight,
complete with Full Score and parts for instruments that can comfortably play this arrangement.
The feel and tempo of this song is not immediately obvious from the beginning. Four chords shoot up; the horn melody ascends in fourths, and the piano and bass move by a minor third followed by fourths. The rhythm is not subdivided; it is only in the subsequent drum fill that the chords are revealed as having been held for three beats each. The same pattern repeats a half-step higher, and then another half-step; this third time turns out to be the beginning of the head, though again this is not immediately obvious. It turns out to be a very simple "rhythm changes" head with some stop-time and a slight variation of the bridge changes. The coda repeats the first, ascending phrase of the melody; it adds one more chord a fourth higher.
As we've explained when discussing other Hank Mobley compositions, Hank loved drummers, and he would bring arrangements to a session with the drummer's name written all over (and inside of) the compositions. This one was definitely written for Kenny Clarke, one of the most disciplined, swinging drummers of all time!
B For B.B.
, from the same album, is available as a printed combo chart.
"Jazz Message No.2"
was recorded at Rudy Van Gelder's legendary
Hackensack Studio
.
Though Hank Mobley's first album as a leader (in March 1955) was for the Blue Note label, he recorded two sessions as a leader for Prestige and four for Savoy, all in 1956, before his next Blue Note album in late November of that year. Confusingly, the two Prestige albums are titled "Hank Mobley's Message" (recorded July 20) and "Hank Mobley's Second Message" (July 27); the first two Savoy albums are "The Jazz Message of Hank Mobley" (February 8) and "The Jazz Message of Hank Mobley, Vol. 2" (July 23 and November 7). The third Savoy album, "
Introducing Lee Morgan
", features the same personnel as the November 7th session and was recorded two days earlier. All these sessions were recorded in Rudy Van Gelder's first studio, his parents' living room, in Hackensack, New Jersey. This was Hank's second session with Kenny Clarke. His first session with Kenny was also in Van Gelder's living room studio ("The Eminent Jay Jay Johnson," on June 5, 1955, for Blue Note).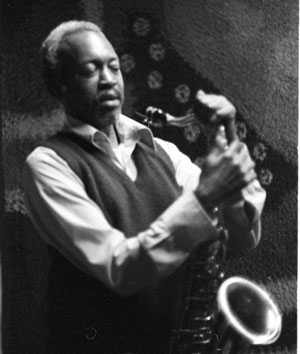 July 7, 1930 – May 30, 1986
Hank Mobley is one of the most acclaimed tenor saxophonists in modern jazz history. He is recognized by musicians and critics alike as one of the most important and eloquent jazz instrumentalists of all time. He recorded well over 100 of his own original compositions and left an indelible mark on the post-bop jazz scene. Read more...