Loose Suite

– Ronnie Mathews

This composition makes a big impact with its dissonant harmonies and vigorous rhythmic drive. The Solo Piano Arrangement, available for download, has Ronnie's own voicings as heard in this recording.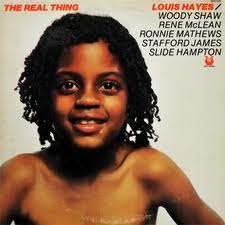 All selected items will be available for download after purchase.
Recording:

Louis Hayes - The Real Thing

Recorded on:

May 27, 1977

Label:

Muse (MT 5125)

Concert Key:

G minor

Vocal Range:

, to

Style:

Swing (uptempo)
Trumpet - Woody Shaw
Soprano Sax - Rene McLean
Piano - Ronnie Mathews
Bass - Stafford James
Drums - Louis Hayes
The audio clip starts right on the melody. The recording itself starts with an open drum solo, then the drums set the tempo that leads into a eight-measure piano and bass tremolo that in turn sets up the melody. Ronnie always performed this piece featuring the rhythm section on the melody.

The piano plays the melody. The actual voicings that Ronnie used in performance are in his Solo Piano Arrangement. The bass starts arco, then switches to pizz. The melody form: AA1 [even 8th drum feel] - BB1 - CC1 (both Latin 6/8 on the toms). The momentum in the head builds by removing the last two measures of each repeating A and B section. The second C ends with a written break for the melody that sets up the return to A differently. It's notated so you can return to the second measure of A and repeat the whole head. The tempo is flying so it doesn't take long to get through the repeating head. The very last C leads into the solo section.

On the recording, Woody Shaw makes his first entrance as a soloist. The solo form is written out in a 40-measure DD - EE ["broken time"] - D format. The drummer is always the last soloist and sets up for the last two As of the melody. They're written out again because the second four measures of the second A ritards to half time into the last two held chords. It's a very dramatic effect.

This is Ronnie's first recording of Loose Suite. Two years later, on September 21, 1979, he made a trio recording featuring drummer Jimmy Cobb. In May of 1994 he recorded it again in a trio context, this time calling it K.W. to feature drummer Kenny Washington.


Solo Piano Arrangement: Ronnie's own solo piano arrangement is available. It has all of Ronnie's melody voicings that you hear him play on this recording and on the other recordings he made of this composition.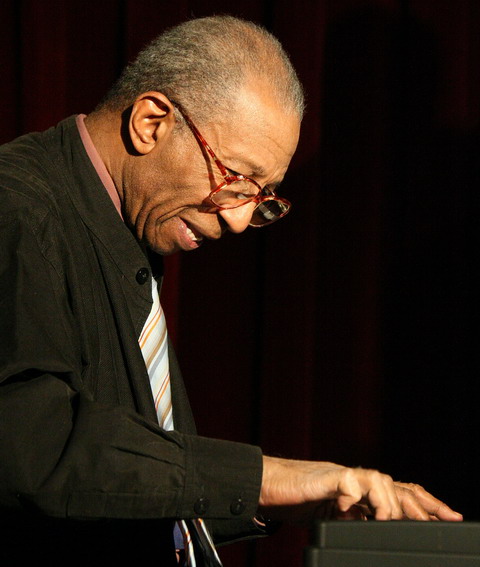 December 2, 1935 – June 28, 2008
Ronnie Mathews was born in Brooklyn, NY. He studied at Brooklyn College, and also with pianist/composer/arranger Hall Overton starting in 1953, then continuing his music education at Manhattan School Of Music from 1955-1958. He played with Gloria Lynne (1958-1960) and started his small group jazz recording career with Charles Persip And The Jazz Statesmen for Bethlehem records on April 2, 1960. He also performed with Kenny Dorham in 1960 and 1961, as well as recording in 1961 on sessions with leaders Clifford Jordan (February 14), Roland Alexander (June 17), his own trio session for Savoy (June 19, unissued), Bill Hardman (October 18), and Junior Cook (December 4). Read more...