Little Tenderfoot

– Eli "Lucky" Thompson

A charming melody that starts over classic rhythm changes but changes directions at the bridge. Easy to solo on.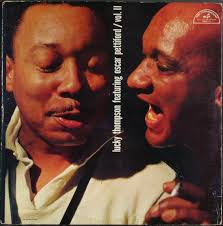 All selected items will be available for download after purchase.
Recording:

Lucky Thompson - Featuring Oscar Pettiford, Vol. 2

Recorded on:

December 11, 1956

Label:

ABC-Paramount (ABC 171)

Concert Key:

F

Vocal Range:

, to

Style:

Swing (medium up)
Tenor Sax - Lucky Thompson
Bass - Oscar Pettiford
Guitar - Skeeter Best
A delightful, engaging melody which starts over classic "rhythm changes" in the A section. While it seems like it will continue with rhythm changes up a major 3rd at the bridge, it takes an unexpected swerve, changing directions in the third measure of the bridge. With a charming melody and a set of changes everyone will love, you'll have a great time playing this head. Our audio clip starts with the melody; the complete recording starts with a solo bass introduction by the great Oscar Pettiford.
On the December 11, 1956, session for this
album
, the trio recorded four tracks, all of which were Lucky Thompson compositions. The first three of these tracks also featured the bass (Oscar Pettiford) playing the melody with Lucky.
The Plain But The Simple Truth
is a good example, and it was the track recorded just before they ended the session with the recording featured here.
Little Tenderfoot
features Pettiford walking an eight-measure solo introduction and also playing the melody's ending with Lucky. The rest of the track is a Lucky Thompson feature.
Learn more about Lucky at
Noal Cohen's Lucky Thompson Discography
.
Check out other titles from
Volume 1
, the first collaboration between these great artists.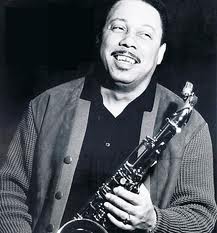 June 16, 1923 – July 30, 2005
Saxophonist Lucky Thompson is one of the great treasures of jazz. He was born in Columbia, South Carolina, but was raised in Detroit, Michigan. He played in local groups with Hank Jones, Sonny Stitt and others. In August, 1943, when he was 19, he left Detroit with Lionel Hampton's Orchestra, eventually arriving in New York City. Still a teenager, his first recording date was with Hot Lips Page on March 18, 1944. Later in 1944 he started recording with both Lucky Millinder and Count Basie. Read more...