Juju Knows

– Rob Bargad

A bright-toned 3/4 song with quite a long form and a lot of open space. Though it was recorded on an album by vocalist Carolyn Leonhart, it's an instrumental recording with no vocals.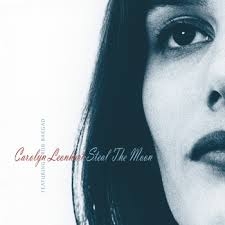 All selected items will be available for download after purchase.
Recording:

Carolyn Leonhart - Steal The Moon

Recorded on:

January 12, 1999

Label:

Sunnyside (SSC 1086D)

Concert Key:

F

Vocal Range:

, to

Style:

3/4 swing (medium up)
Piano - Rob Bargad
Bass - Jay Leonhart
Drums - Jimmy Cobb
Percussion - Daniel Sadownick
Here is a very nice Rob Bargad composition that you won't find on Youtube by searching under Rob's name. You will, however, find it if you search "Juju Knows Carolyn Leonhart"; it comes from vocalist Carolyn Leonhart's album though it's an instrumental track.

Juju Knows is a 3/4 song with an open-ended sound. Though F major is the basic key center in the A section, the B section has more of an F minor tonality. The form is quite long: a 22-measure A section, repeated twice, and a 16-measure B section which is also repeated twice. The long notes of the melody give this song a lot of space. In the A section the melody has a generally downward direction, coming back up in the last six measures. The B section melody repeats a mostly descending phrase twice, for a total of four times in two B sections. The changes have a mix of II-V7s and more unexpected movement, with the B section lacking dominant chords except for the C7sus in the first ending. The second B section ends with a rather unexpected C major chord; Rob sometimes plays Cmaj7(♯11) here.

On this recording, there is an intro that vamps the first four measures. This vamp returns between the piano solo and the out head. At the end of the out head Rob holds the last chord and then plays two more rubato B sections.
This instrumental recording comes from Carolyn Leonhart's debut album; for another song from "
Steal The Moon
" with Leonhart singing, check out another Bargad original,
All Because Of You
. The open-ended quality in the melody of
Juju Knows
causes Rob to really stretch out and embellish the melody in a manner reminiscent of pianist
Jon Davis
. Rob and Jimmy Cobb had played together extensively with trumpeter Nat Adderley earlier in the '90s. Percussionist Daniel Sadownick was also occasionally in Nat's band with Rob, but
Juju Knows
and two other songs on "Steal The Moon" are the only recordings with Cobb and Sadownick together.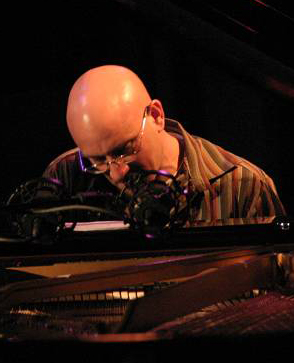 born on September 7, 1962
Boston-native Rob Bargad is an accomplished pianist, organist, composer, songwriter, arranger, producer and teacher. In 1984 he began his jazz career accompanying Little Jimmy Scott and Dakota Staton in New York City. He toured the United States as the pianist for vibes master Lionel Hampton, the Harper Brothers and most notably, the late cornetist Nat Adderley. Rob played and recorded with Adderley for eight years. Read more...