Have You Noticed?

– Meredith d'Ambrosio

This breezy composition works as either a medium swing or a ballad. The lyric ponders whether a lover's feelings have grown as time has passed. Meredith d'Ambrosio vocal transcription and exclusive Minus You practice track without vocals available.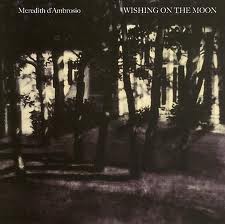 All selected items will be available for download after purchase.
Recording:

Meredith d'Ambrosio - Wishing On The Moon

Recorded on:

July 24, 2004

Label:

Sunnyside (SSC 1159)

Concert Key:

B-flat

Vocal Range:

Alto, F3 to G4 written 8va

Style:

Swing (medium)
Vocal - Meredith d'Ambrosio
muted Trumpet - Don Sickler
Piano - Cecilia Coleman
Bass - Tim Givens
Drums - Vince Cherico
Arranger - Don Sickler
Our audio excerpt starts with the last two measures of the introduction. Meredith hears this song two ways: either medium swing or as a ballad (both are indicated on the vocal lead sheet).
Meredith feels strongly that singers should have rhythmic freedom in interpreting her songs, so she often notates melodies very simply. She likes to present a singer with just the basic melody and lyric.
Since Meredith's own recording is available, we have the opportunity to present her composition in two different editions. First, the basic lead sheet as she wrote it (lead sheet in B-flat); second, a vocal transcription of her recorded performance complete with the instrumental introduction notated. With the transcription, you can investigate the subtle ways Meredith varies phrases rhythmically. Plus, comparing these two editions will give you insight into the style and technique of this great artist, composer and lyricist, encouraging you to be creative and exploratory in your own interpretation. The coda of the vocal transcription shows Meredith's scatting (notes and syllables).
Lyric Description:
Have You Noticed?
with music and lyrics by Meredith herself, is a warm and inviting piece that celebrates the daydreamy musings of a lover on the passage of time, and how it seems to rush the pair forward into a rendezvous. The medium swing tune cheerfully presents a sensation of anticipation as the singer marvels at his or her feelings, wondering ("Have you noticed?") if the feelings are reciprocated.
No-vocal version:
The accompaniment-only version starts with the same instrumental intro as Meredith's recording. Don Sickler explains, "Meredith sang in an isolation booth for this recording, so we're able to take her vocal out and give you the chance to sing with the band. As a trumpet player backing a singer, I'm always careful not to step on the vocalist. We left the trumpet fills in between the melody phases for you as well. Instead of a trumpet solo, as was next on Meredith's recording, we've left one chorus open for you to either scat or vocalize a solo. This leads into the last melody chorus which goes to the coda. Instead of fading, like Meredith's recording, this version vamps into an ending, providing a longer opportunity for improvisation before ending."
If another key would be better for you, send the key you'd like to
Don
and we'll post the transposition on the website for purchase. If you're not sure which key is best, send us your range and we'll work with you to figure out the best key.
For this 2004 recording, Meredith teamed up with Second Floor Music owner Don Sickler, pianist/composer
Cecilia Coleman
and bassist Tim Givens. Recorded by Rudy Van Gelder at the Van Gelder Recording Studio.
Have you noticed the other Meredith d'Ambrosio titles on
this album
?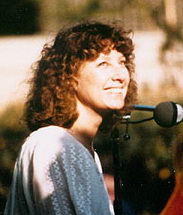 born on March 15, 1941
The Boston-born daughter of two professional musicians, Meredith d'Ambrosio far surpasses the layman's use of the term "renaissance woman." Known not only for her musical endeavors, d'Ambrosio is also a visual artist of recognition—an indication of versatility that has undoubtedly added dimension and beauty to all of her endeavors. It's been said of Meredith that she is an artist whose original songs, as well as her lyrics to other composers' music, always have a deep ring of truth. Read more...