Far Out East

– Ernie Wilkins

A bopish melody emphasizing altered notes that sets Sonny Rollins up for some serious soloing.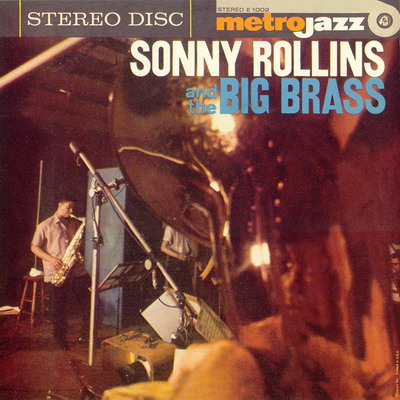 All selected items will be available for download after purchase.
Recording:

Sonny Rollins - Sonny Rollins And The Big Brass

Recorded on:

July 10, 1958

Label:

Metrojazz (1002)

Concert Key:

F

Vocal Range:

, to

Style:

Swing (medium)
Tenor Sax - Sonny Rollins
Trumpet - Ernie Royal, Clark Terry, Reunald Jones, Nat Adderley
Trombone - Billy Byers, Jimmy Cleveland, Frank Rehak
Tuba - Don Butterfield
Guitar - Rene Thomas
Piano - Dick Katz
Bass - Henry Grimes
Drums - Roy Haynes
This song is in a classic bebop style, reminiscent of pianist
Tadd Dameron
. The chord progression explores a descending series of II-V7s beginning on the ♯4, working their way to the tonic. The B section has the same changes as A but up a minor third; the C section is the bridge, and D is essentially the last A section. The melody is particularly beboppish in its use of the flat fifth, such as the B♭ on the E7 in the first measure. On the recording, the out head consists of the A and B sections going straight to the coda.
The title
Far Out East
is a contrast to Sonny's song and album title from the previous year,
Way Out West.
This album was the only collaboration between Sonny Rollins and composer/arranger Ernie Wilkins. The bass/drums combination of Henry Grimes and Roy Haynes had appeared four days earlier at the Newport Jazz Festival, in trio settings with Sonny and with Thelonious Monk. They would go on to play together on Roy's album "Out of the Afternoon" in 1962 featuring
Rahsaan Roland Kirk
] and later that same year on McCoy Tyner's "Reaching Fourth" album. It would be fascinating to get Henry and Roy back together.
Pianist Dick Katz and guitarist Rene Thomas are not as well-known. Katz, who died in 2009, was never tied to one particular band; he is also on the recording of another song we're releasing this week,
J.J.Johnson
's
NWPT
. Guitarist Rene Thomas, from Belgium, was just visiting New York in the late '50s; he remained based in Europe until his death in 1975.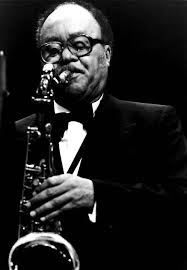 July 20, 1922 – June 5, 1999
Saxophonist Ernie Wilkins became one of the most sought-after arrangers for big band during the 1950s and '60s, and he also wrote exquisitely for smaller horn section recording projects. Read more...