Do You Feel What I Feel?

– Rachel Gould

A delicate, flowing ballad. The lyric describes the wonderful and strangely conflicting emotions that come at the beginning of a new relationship.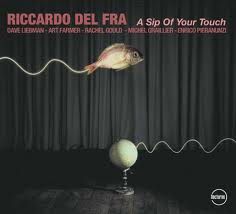 All selected items will be available for download after purchase.
Recording:

Ricardo Del Fra - A Sip Of Your Touch

Recorded on:

October and November, 1988

Label:

IDA (IDACD 021)

Concert Key:

A-flat

Vocal Range:

Alto, E-flat3 to B-flat4 written 8va

Style:

Ballad
Vocal - Rachel Gould
Bass - Riccardo del Fra
This sensitive ballad has a hint of the blues in the melody. Rachel Gould makes use of many large leaps in her melody, but the perfectly complementary chord progression makes these jumps sound intuitive and flowing. This unusual arrangement employs only voice and bass, but the warmth in Rachel's voice (paired with Riccardo del Fra's expressive accompaniment) keeps it from feeling at all sparse. After one time through the head, Rachel hums an improvised solo on one chorus. She finishes the piece with a final verse that builds in intensity, reflecting the exuberant emotions expressed in the lyrics.
Lyric Description:
Rachel's touching lyric perfectly captures the strange, conflicting emotions brought on by a new relationship. This song reminds us that, even though new love can be confusing and frightful—embarrassing, even—it is ultimately comforting, intense, warm and joyous.
If another key would be better for you, send the key you'd like to
Don
and we'll post the transposition on the website for purchase. If you're not sure which key is best, send us your range and we'll work with you to figure out the best key.
Although based in Europe, Rachel Gould made fairly frequent trips to the US over the years, as she had family here. On one of her trips to the New York area, she met Don Sickler. Don knew of Rachel and her beautiful voice through vocalists
Meredith d'Ambrosio
and Roberta Gambarini, who had both spoken of Rachel in glowing terms. Don and Rachel found they had a natural musical affinity, which led to Rachel writing some new lyrics for Second Floor Music compositions and recording them at Rudy Van Gelder's Studio. She also allowed us to publish some of her own music. Scroll down to see her bio and click on "Read more . . . " to see all of her compositions currently on jazzleadsheets.com.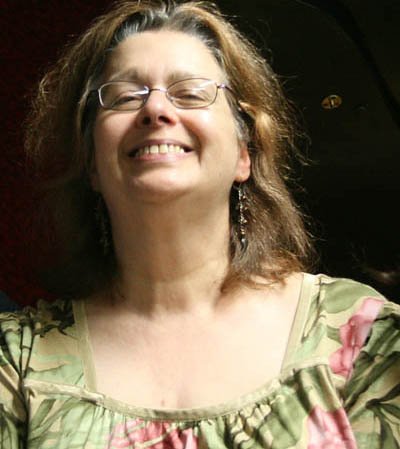 born on June 25, 1953
Rachel Gould, born in Camden, New Jersey, has a deeply personal style and a rich, low voice that are instantly recognizable. A graduate of Boston University for cello and classical voice, Gould began singing professionally in the 1970s in the United States. However, it was not long before she left for Europe, living in Germany and Switzerland before settling in Holland in 1991. Read more...