De Critifeux

– Jack Wilson

A mix of jazz march, swing, and Latin. Solo piano arrangement available.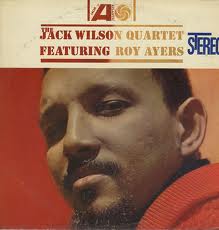 All selected items will be available for download after purchase.
Recording:

Jack Wilson - The Jack Wilson Quartet featuring Roy Ayers

Recorded on:

February 6, 1963

Label:

Atlantic (LP 1406)

Concert Key:

G-flat

Vocal Range:

, to

Style:

Swing (medium up)
Vibes - Roy Ayers
Piano - Jack Wilson
Bass - Al McKibbon
Drums - Nick Martinis
Our audio excerpt starts with the introduction, notated in all editions. Follow along as the melody travels through different rhythmical feels, starting with a broken 2-feel. Then it moves into swing, followed by Latin. This completes the first AABC of the form, which then returns to a broken 2-feel for another AA section, ending with eight measures of swing. The solo section uses the same form, all swing. The composition starts and ends in G♭, but like the varying time feels, continually segues into different key centers.
To date, Jack's Atlantic session is the only recording of
De Critifeux.
Jackleg
, from the
same session
, is also available from jazzleadsheets.com. Jack had primarily been recording with Dinah Washington on the East Coast and in Chicago, from October of 1957 to December, 1961. He moved to the West Coast and started recording with Gerald Wilson's big band in 1962, among others. The Atlantic date became his first album as a leader.
Solo Piano Arrangement: Don Sickler writes: "I'm often asked if I'm a pianist. I respond that I'm arranger-pianist, meaning, I use the piano when I'm arranging. I know the keyboard and can get around somewhat, but I certainly don't have a lot of technical facility. When I find a piece that I think would be fun to play myself, I often will write a not-too-difficult piano arrangement. So you'll know, when you see a Don Sickler piano arrangement, with a little practice anyone should be able to play it."
For
De Critifeux
's intro and its melody's A sections the drummer, Nick Martinis, plays a pretty unique and rather interesting groove. Listen to how he seamlessly addresses the groove by keeping his ride cymbal going and the piano's melody and intro with snare comping. Doing this creates a sort of broken time feel: swing that isn't totally based on the quarter note, but rather is informed by a song's melody or figures. The real challenge in this is keeping the groove dancing on your ride cymbal while using your drums to acknowledge and interact with the melody and even each other. The rolls he adds to the groove give it an almost military or marching characteristic. The B section goes into straight ahead swing, then to a samba-like Latin feel. If you like this song, try playing it with your own ensemble. Don't have musicians to play with? Check out our
Minus You
catalogue.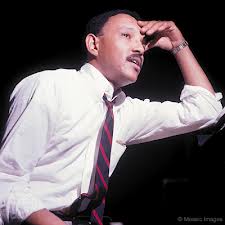 August 3, 1936 – October 5, 2007
Pianist Jack Wilson was born in Chicago but moved to Fort Wayne, Indiana, at age seven. By his fifteenth birthday, he had become the youngest member ever to join the Fort Wayne Musician's Union. At the age of seventeen he played a two-week stint as a substitute pianist in James Moody's band. After graduating from the local high school, Wilson spent a year and a half at Indiana University, where he met Freddie Hubbard and Slide Hampton. He went on to tour with a rock 'n roll band, which led him to Columbus, Ohio, where he found the then-unknown Nancy Wilson and Rahsaan Roland Kirk. He settled there for a year, then moved to Atlantic City, where he led the house band at the local Cotton Club. Read more...