Wayne Escoffery
| | |
| --- | --- |
| Instrument | tenor sax |
| Birthplace | London, England |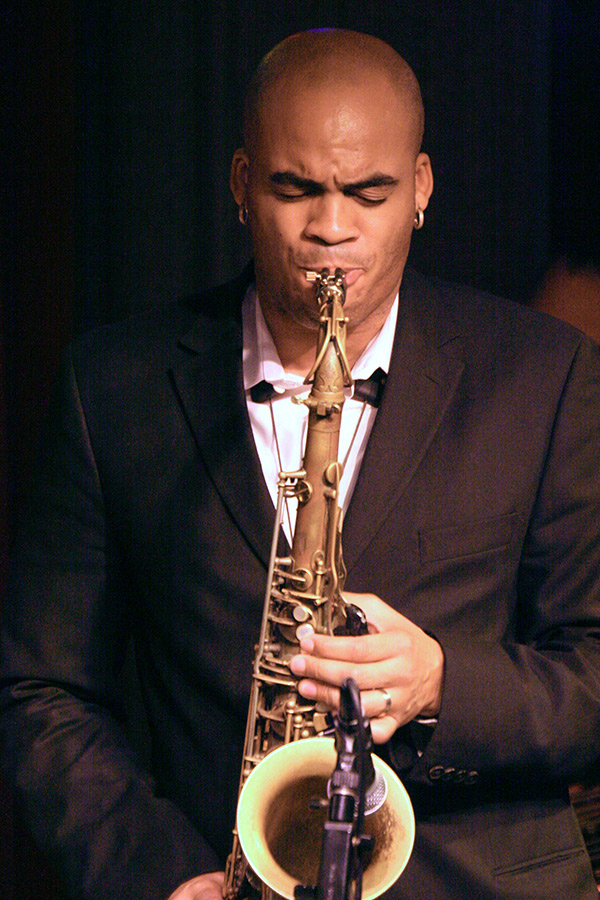 Only a decade and a half into his career, London-born tenor saxophonist Wayne Escoffery is one of the top rising stars in jazz. Wayne's interest in music began when his family moved to New Haven when he was 11; he shortly thereafter joined the New Haven Trinity Boys Choir and took up the tenor sax. At 16, he gave up singing in favor of saxophone after meeting his mentor Jackie McLean and studying with him extensively at the Hartt School in West Hartford. Wayne studied at the New England Conservatory under jazz giants like Herbie Hancock, George Coleman, Charli Persip and Barry Harris, then moved to New York to begin his professional career in 2000. His first gig came as a sideman with the Eric Reed Septet. A year later, he joined the Mingus Dynasty, Orchestra and Big Band, the last of which won a 2011 Grammy Award.
In 2004, Don Sickler noticed Wayne's formidable talent and asked him to joined the Ben Riley Monk Legacy Septet, an innovative group that explored Thelonious Monk's compositions without piano, but with Monk's long-time drummer Ben Riley, horns, guitar and bass. The Riley septet garnered significant attention and gave Wayne newfound attention. At the same time, Wayne also began touring with Jazz At Lincoln Center's Music Of The Masters, a group put together by Wynton Marsalis to honor the music of Dexter Gordon and Miles Davis. After touring with big-name musicians like George Cables, Rufus Reid, and Jimmy Cobb with Music Of The Masters, in 2006 Wayne found himself in the front line of Tom Harrell's quintet -- a position he still holds today.
Wayne has recorded many albums as a leader and co-leader, including two works with his wife, vocalist Carolyn Leonhart. Wayne's star continues to rise today: in June 2014, he won the Downbeat Critic's Poll for Rising Star Tenor Saxophonist. Stay up-to-date on Wayne at his website. It seems the best is still yet to come for the already-accomplished Wayne Escoffery.