Chic Boom

– Cecil Payne

A very swinging 16-measure song from Cecil's last album. Each solo begins with an eight-measure break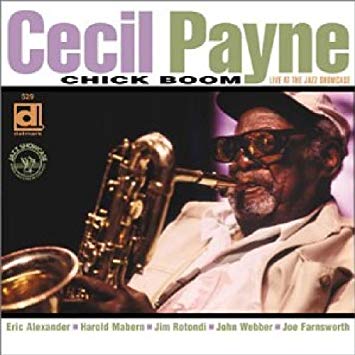 All selected items will be available for download after purchase.
Recording:

Cecil Payne - Chic Boom

Recorded on:

August 17-19, 2000

Label:

Delmark (DE 529)

Concert Key:

F minor

Vocal Range:

, to

Style:

Swing (medium up)
Trumpet - Jim Rotondi
Tenor Sax - Eric Alexander
Bari Sax - Cecil Payne
Piano - Harold Mabern
Bass - John Webber
Drums - Joe Farnsworth
Though this medium-up swinger begins in B♭ minor, the key center really seems to be F minor. The latter key is established with a II-V7 in the seventh measure of the 16-measure form, which leads to four measures of Fm7 and then four measures of F7(♭9), making the changes essentially cyclical. The melody is very simple, and also reflects the B♭ and F minor tonalities; the beginning of the melody suggests Softly, As In A Morning Sunrise.

Two rhythmic hits in the last measure of the melody, on beats 2 and 3, provide the "chic boom" of the title; it's a classic bebop-style punctuation, with a B7 chord on the second hit. The solos begin with an eight-measure break, after which the rhythm section comes in for the same changes as the head. The last "boom" is held out for an ending.
Quoted in Ted Panken's liner notes, Cecil explains: "It's Chic-boom, chic-boom, chic-boom, and-one, and-two, and . . . Before you talk, you have to open your mouth. That's 'and'. Then before you stomp your feet, you lift it up. That's 'and-one'. Then you bring it down to the 'and-boom'. Chic-boom. It's very easy. It's not very hard to understand what jazz is."
The lineup from this album, except for Cecil himself, had recorded three years earlier for
Jim Rotondi's
second album as a leader, "Jim's Bop."
Eric Alexander
, Harold Mabern,
John Webber
, and Joe Farnsworth next recorded together on Eric's 2001 "Summit Meeting," with guest appearances from Nicholas Payton. Eric has used the same rhythm section for seven more albums so far: "Dead Center" (2004), "Chim Chim Cheree" (2009), "Mr. Lucky" and "Touching" (2012), "Chicago Fire" (2013), "The Real Thing" (2015) and the live "The Iron Man" in 2018.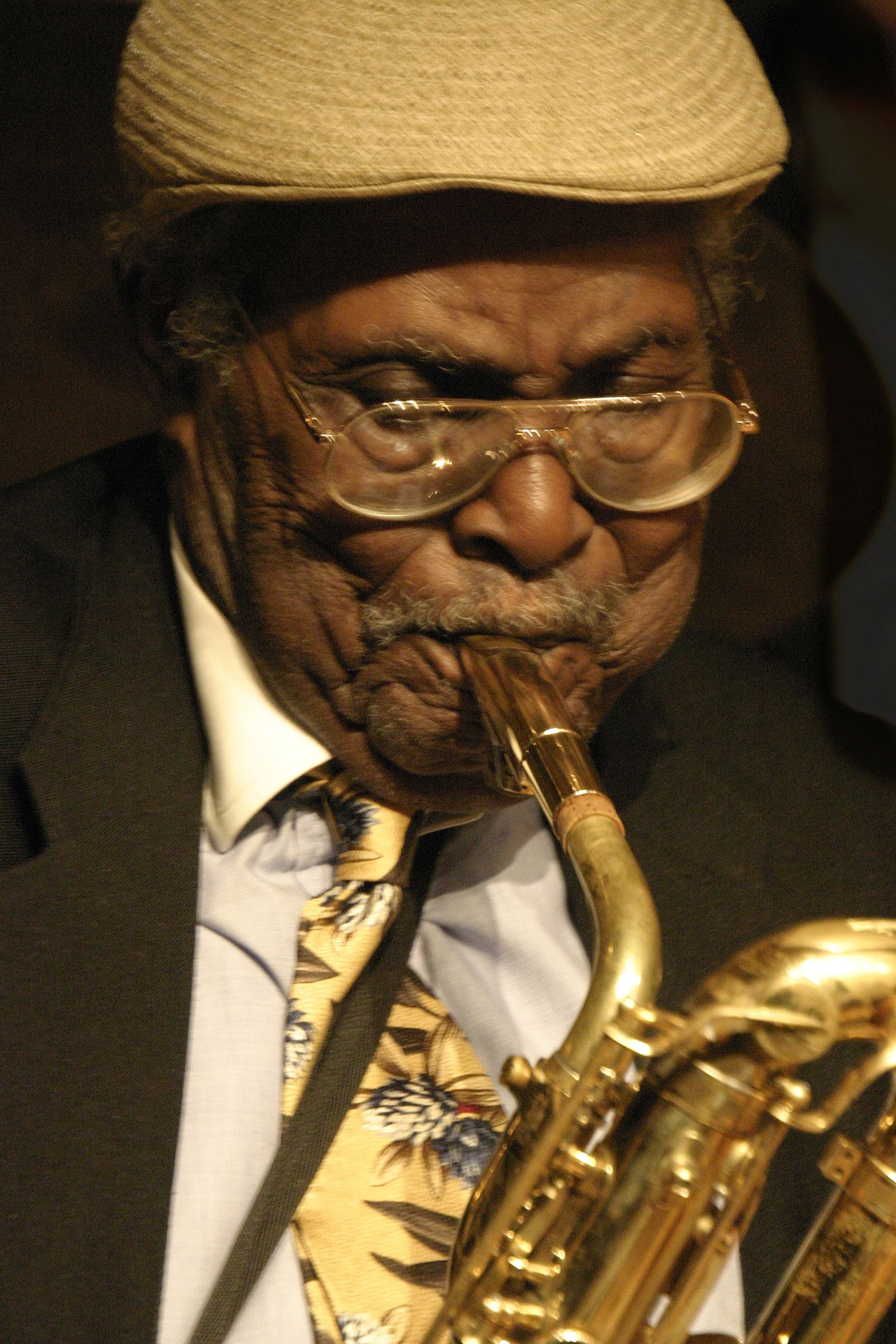 December 14, 1922 – November 27, 2007
Baritonist extraordinaire, Cecil Payne is regarded as one of the most inimitable saxophonists of the bebop era. After receiving his first saxophone, an alto, when he was 13, Payne began gigging in local New York City groups. He made his record debut for Savoy in support of trombonist J. J. Johnson. Read more...