Caressable

– Eli "Lucky" Thompson

A warm, elegant bossa—classic later Lucky Thompson. The 36-measure form visits many key centers between the B♭ major beginning and ending.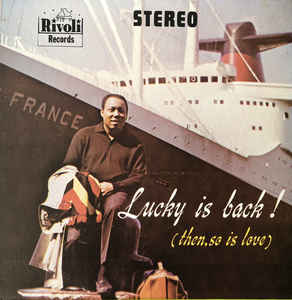 All selected items will be available for download after purchase.
Recording:

Lucky Thompson - Lucky Is Back!

Recorded on:

January, 1965

Label:

Rivoli (LPR 40)

Concert Key:

B-flat

Vocal Range:

, to

Style:

Latin (Bossa)
Tenor Sax - Lucky Thompson
Piano - Tommy Flanagan
Bass - Willie Ruff
Drums - Walter Perkins
This bossa has all of the elegance and sophistication often associated with Lucky Thompson. It visits many key centers within the form, but the melody and changes always flow evenly with nothing out of place or jarring.

The A and C sections of this 36-measure form are identical; the B and D sections have the same first two measures but then go in different directions. Starting in B♭ major, the fourth measure modulates up to B major—and the eighth to C major. F major and A major also appear in the B section, which is extended to 12 measures. The last 6 measures of this section have a slower melodic rhythm with a longer modulation back to the tonic. The F major chord on the third measure of the B section reappears in the D section, but followed by chords that suggest an extension of the preceding C tonality—and then an unexpected D♭ major chord as part of a subtle resolution to B♭. Throughout all this, the melody is sensibly constructed and eminently singable.

There is a coda that vamps a piano and bass figure, as the melody (which in the head ends on the fifth) eventually descends in two-measure phrases to the fifth an octave lower.
"
Lucky Is Back!
" is one of three albums from around 1965 that featured Lucky in a quartet setting with Tommy Flanagan on piano. In February 1965, Lucky and Tommy recorded "Happy Days Are Here Again" for Prestige, with Walter Perkins and bassist George Tucker, who died later that year. There is also the Rivoli album "Kinfolks Corner," with the same personnel as "Lucky Is Back!" except with Oliver Jackson on drums. Around this time, Tommy Flanagan was playing with Ella Fitzgerald and with Sonny Rollins. Bassist Willie Ruff is actually better known for his work on French horn; he played bass extensively in a duo setting with the pianist Dwike Mitchell.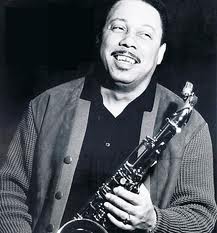 June 16, 1923 – July 30, 2005
Saxophonist Lucky Thompson is one of the great treasures of jazz. He was born in Columbia, South Carolina, but was raised in Detroit, Michigan. He played in local groups with Hank Jones, Sonny Stitt and others. In August, 1943, when he was 19, he left Detroit with Lionel Hampton's Orchestra, eventually arriving in New York City. Still a teenager, his first recording date was with Hot Lips Page on March 18, 1944. Later in 1944 he started recording with both Lucky Millinder and Count Basie. Read more...