Blame It All On Spring

– Meredith d'Ambrosio

This sensitive ballad features a beautifully contoured melody. Available in multiple keys for different vocal ranges.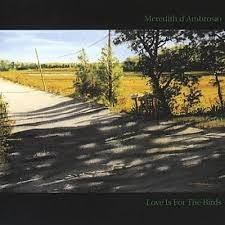 All selected items will be available for download after purchase.
Recording:

Meredith d'Ambrosio - Love Is For The Birds

Recorded on:

January 22 & 23, 2001

Label:

Sunnyside (SSC 1101D)

Concert Key:

A-flat, D-flat

Vocal Range:

Contralto, A3 to A4 written 8va

Style:

Ballad
Vocal - Meredith d'Ambrosio
Piano - Lee Musiker
Bass - Jay Leonhart
Drums - Joe Ascione
Blame It All On Spring
is a flowing ballad that adapts well to different arrangements. The large jumps in the melody give it an unusual shape and allow the singer to showcase different parts of his or her voice. The B section switches briefly from A-flat to A, which adds a dramatic contrast in the harmony. It easily slips back into A-flat for the second half of the B section and throughout the rest of the head.
Our audio excerpt starts after a piano introduction and goes through the entire opening melody.
This recording shows the ways in which the song can be transformed by the groove behind it; the first A is rubato and free, but in the B section the rhythm section moves into a straight-eighths ballad feel, which lends a completely different feeling to the piece. This adaptability, combined with the loveliness of the melody and harmony on its own, makes it a great choice for any singer.
On the recording, Meredith sings an entirely new and different melody on the out chorus, a delight for fans and other vocalists.
For those who have a higher range than Meredith's low contralto, we also offer this song in D-flat, which highlights a mezzo-soprano range.
Lyric Description:
Meredith's wistful lyric blames her romantic feelings on the charm and allure of spring.
If another key would be better for you, send the key you'd like to
Don
and we'll post the transposition on the website for purchase. If you're not sure which key is best, send us your range and we'll work with you to figure out the best key.
Meredith, pianist Lee Musiker and bassist Jay Leonhart recorded two albums together. "Out Of Nowhere," in 1988, included several standards. The "Love Is For The Birds" album features Meredith's songs along with a few written by other musicians (including tenor saxophonist
Harold Land
and trumpeter
Clifford Brown
) with lyrics added by Meredith.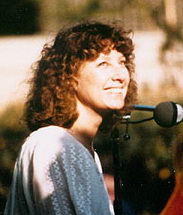 born on March 15, 1941
The Boston-born daughter of two professional musicians, Meredith d'Ambrosio far surpasses the layman's use of the term "renaissance woman." Known not only for her musical endeavors, d'Ambrosio is also a visual artist of recognition—an indication of versatility that has undoubtedly added dimension and beauty to all of her endeavors. It's been said of Meredith that she is an artist whose original songs, as well as her lyrics to other composers' music, always have a deep ring of truth. Read more...