Biru Kirusai

– Eric Alexander & Jim Rotondi

An exciting mix of Latin, rock, and funk. Lead sheets, second parts and C condensed score available.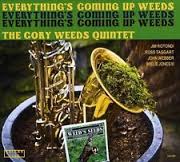 All selected items will be available for download after purchase.
Recording:

Cory Weeds - Everything's Coming Up Weeds

Recorded on:

January 19, 2009

Label:

Cellar Live (Cl 011010)

Concert Key:

E-flat minor

Vocal Range:

, to

Style:

Latin Rock
Trumpet - Jim Rotondi
Tenor Sax - Cory Weeds
Piano - Ross Taggart
Bass - John Webber
Drums - Willie Jones, III
Video
Jim Rotondi (tp), Engin Recepogullari (ts), Burak Bedikyan (p), Kagan Yildiz (b), Ferit Odman (d). Biru Kirusai by Jim Rotondi & Eric Alexander.
Ben Stone Quintet
Jim Rotondi & Dick Oatts, Live Jazz Trumpet Saxophone, Jazz Center of Bellingham
Concert le 22/01/2017 à l'espace culturel de Thizy les bourgs
The rhythm section starts Biru Kirusai with a Latin rock groove laced with a bit of funk. This composition has a hard-hitting melody that is punctuated with short, staccato phrases, adding to the rock feeling of the piece. It's essential to really lock in with the rhythm section on a groove piece like this, so make sure to check out how the Cory Weeds quintet plays together on their recording.
Although this composition was written in a Latin style, its name is actually a reference to time spent in Japan. Jim Rotondi explained that it was a misspelling of the Japanese request for another beer—a common phrase used by musicians on tour.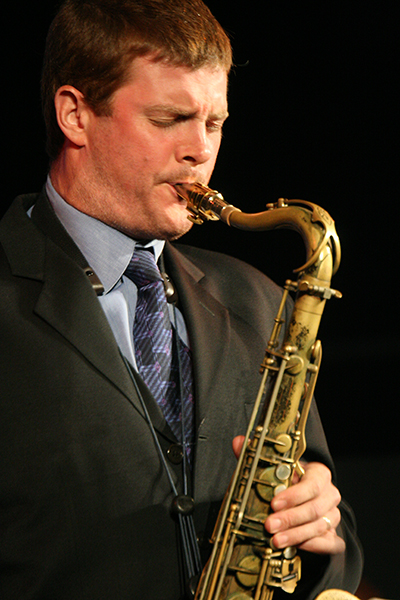 born on August 4, 1968
A straight-ahead jazz saxophonist, Eric Alexander is known for his sophisticated hard- and post-bop style. Born in Illinois, he began as a classical musician studying alto sax, but quickly began an obsession with the tenor saxophone at Indiana University at Bloomington. Inspired to pursue his musical pursuits further, Eric transferred to William Paterson College in New Jersey, where he studied with jazz legends like Harold Mabern, Joe Lovano, Norman Simmons and Rufus Reid. After receiving his degree, he moved back to the Midwest, where he became a fixture in the Chicago club scene touring with Charles Earland. Read more...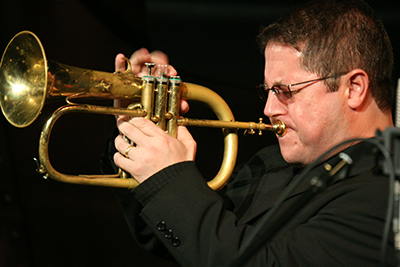 born on August 28, 1962
A major straight-ahead trumpeter and flugelhornist worldwide for twenty years, Jim Rotondi has charmed the jazz world with his warm tone, versatility and soulful improvisation. Born and raised in Montana—an unlikely place for a jazz musician—Jim was inspired by his musical family to take up the piano at age eight. At twelve, he switched to the trumpet. There was very little musical community to speak of in his hometown of Butte, but like many trumpeters, early exposure to a Clifford Brown vinyl set captured Jim's imagination and kindled within him a lifelong passion for jazz. Read more...