April Fool

– Willie Maiden

A lyrical ballad with some colorful changes in the bridge.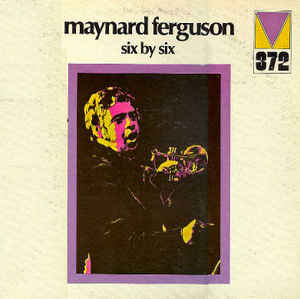 All selected items will be available for download after purchase.
Recording:

Maynard Ferguson - Six By Six

Recorded on:

September 13-14, 1965

Label:

Mainstream (MR 372)

Concert Key:

G

Vocal Range:

, to

Style:

Ballad
Trumpet - Maynard Ferguson
Alto Sax - Lanny Morgan
Bari Sax - Willie Maiden
Piano - Mike Abene
Bass - Ron McClure
Drums - Tony Inzalaco
Not much foolery going on here—this song is a lyrical ballad with a simple melodic theme. This four-note theme has a slightly dramatic, wistful quality, as it lands on the sevenths or upper extensions of the chords as it's repeated and transposed. A sly tritone substitute II-V7 in the sixth measure of the A section accompanies a descending diminished scale. The bridge visits a new key center every two measures, ascending in thirds: B, E♭, G♭, and B♭—all elegantly connected by both melody and harmony. A♭7, a tritone substitute V7 chord, is again used to return to G for the C section, which is the same as the first A.
The personnel of "
Six By Six
" were all members of Maynard Ferguson's big band at the time. Willie Maiden also wrote a big band arrangement of
April Fool
, which he played in Stan Kenton's band on their 1971 live album at Brigham Young University. Listening to the big band arrangement on
YouTube
, you'll hear why Willie is considered one of the top arrangers in jazz. It's a totally new look at the composition, now at home in a new key as a trombone opening melody feature, with the support of a whole big band. It still starts as a ballad, but this time each phrase of the opening four measures of our original lead sheet is separated by big band orchestration fills. Then in the fifth measure it elongates into four measures of medium swing 3/4 before returning to a ballad for the last two measures of the opening A section. And there are lots more surprises you can catch when you compare the arrangement with his original lead sheet as he finishes his tour de force one chorus big band arrangement!
Willie played in the Kenton band from 1969 to 1973.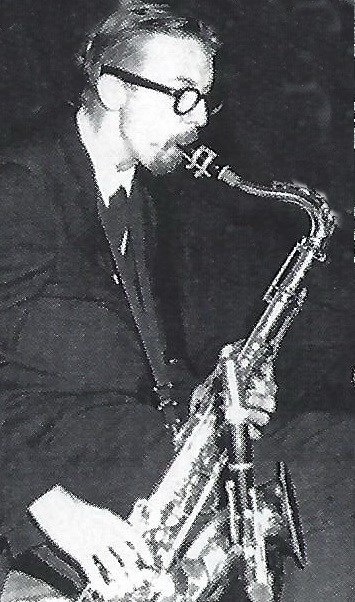 March 12, 1928 – May 29, 1976
An extremely prolific arranger and saxophonist, Willie Maiden was an important figure in the post-bop era. First picking up a saxophone at age 11, Maiden worked with the likes of Perez Prado, Maynard Ferguson, Charlie Barnet and Stan Kenton. Maiden worked for the Ferguson band for over a decade from the mid-1950s to the mid-1960s and arranged alongside all-star contemporaries Johnny Mandel, Bill Holman, Quincy Jones and Ernie Wilkins. Read more...