106 Nix

– Lewis Nash

This bouncy stop-time minor blues head comes from Lewis Nash's first album as a leader. There's a piano harmony line above the melody on the repeat of the head, shown on our condensed score and piano part.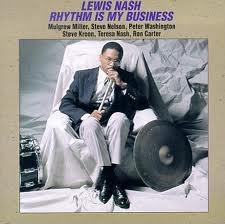 All selected items will be available for download after purchase.
Recording:

Lewis Nash - Rhythm Is My Business

Recorded on:

October 5, 1989

Label:

Ninety-One (PAS 1004)

Concert Key:

C

Vocal Range:

, to

Style:

Latin (Bossa)
Vibes - Steve Nelson
Piano - Mulgrew Miller
Bass - Peter Washington
Drums - Lewis Nash
A charming minor blues head, full of stop-time and with plenty of bounce. The riff melody uses the blues scale almost throughout, though transposing for the IV chord. This blues has a V-IV turnaround; each of these chords is anticipated with hits approaching from a half step above. The coda tags the last four measures two more times.

About the arrangement: On the recording, the piano and vibes play the melody in unison for the first chorus of the head. On the repeat, the piano adds a harmony line a minor third above for the first eight measures. This is shown in cue size in our Concert Condensed Score, and regular size in our piano part. The lead sheets don't show the harmony notes but indicate where the piano plays harmony and where it returns to unison.
One week after the "
Rhythm Is My Business
" session, Peter Washington recorded on Donald Byrd's album "Getting Down To Business," at the Van Gelder Studio in Englewood Cliffs, New Jersey. Peter's next recording with Lewis Nash was also at Van Gelder's, on December 30th, 1989 (Lewis' 31st birthday) on
Brian Lynch
's second album as a leader, "Back Room Blues."
Also in October 1989, Mulgrew Miller recorded with saxophonists P.J. Perry and Jerry Bergonzi. In December, Mulgrew and Lewis played together on Toots Thielemans' album "Footprints."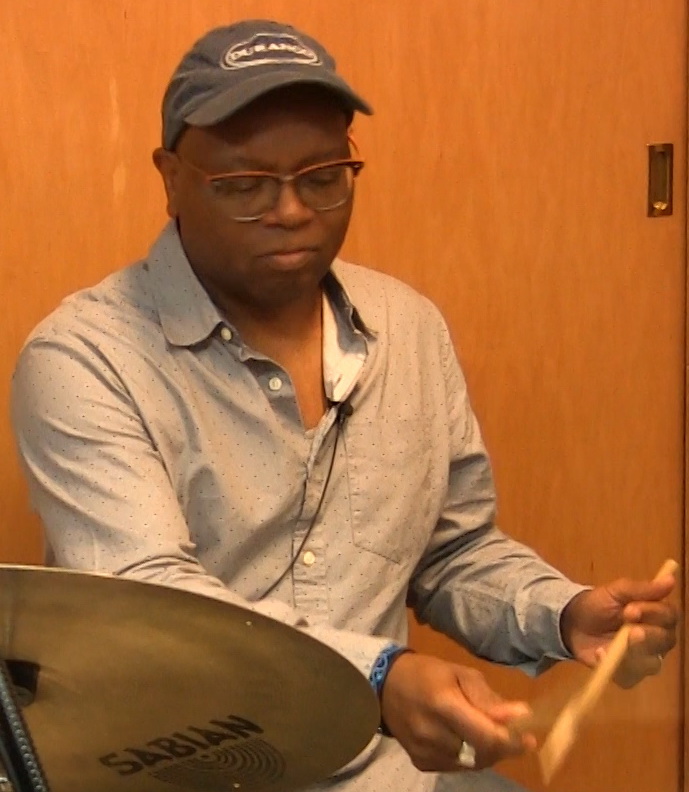 born on December 30, 1958
Lewis Nash has been one of the most in-demand jazz drummers for over 40 years. He has lent his tasteful swing and exciting soloing to over 400 recordings—among the longest discographies of any jazz musician. Originally from Phoenix, Arizona, he began playing professionally in his teens; by age 21 he had already performed with visiting jazz legends including Sonny Stitt, Slide Hampton, Lee Konitz, and Art Pepper. Read more...