Twilight In Seville

– John Webber

This 3/4 minor blues was recorded on Webber's debut album as both a leader and a guitarist.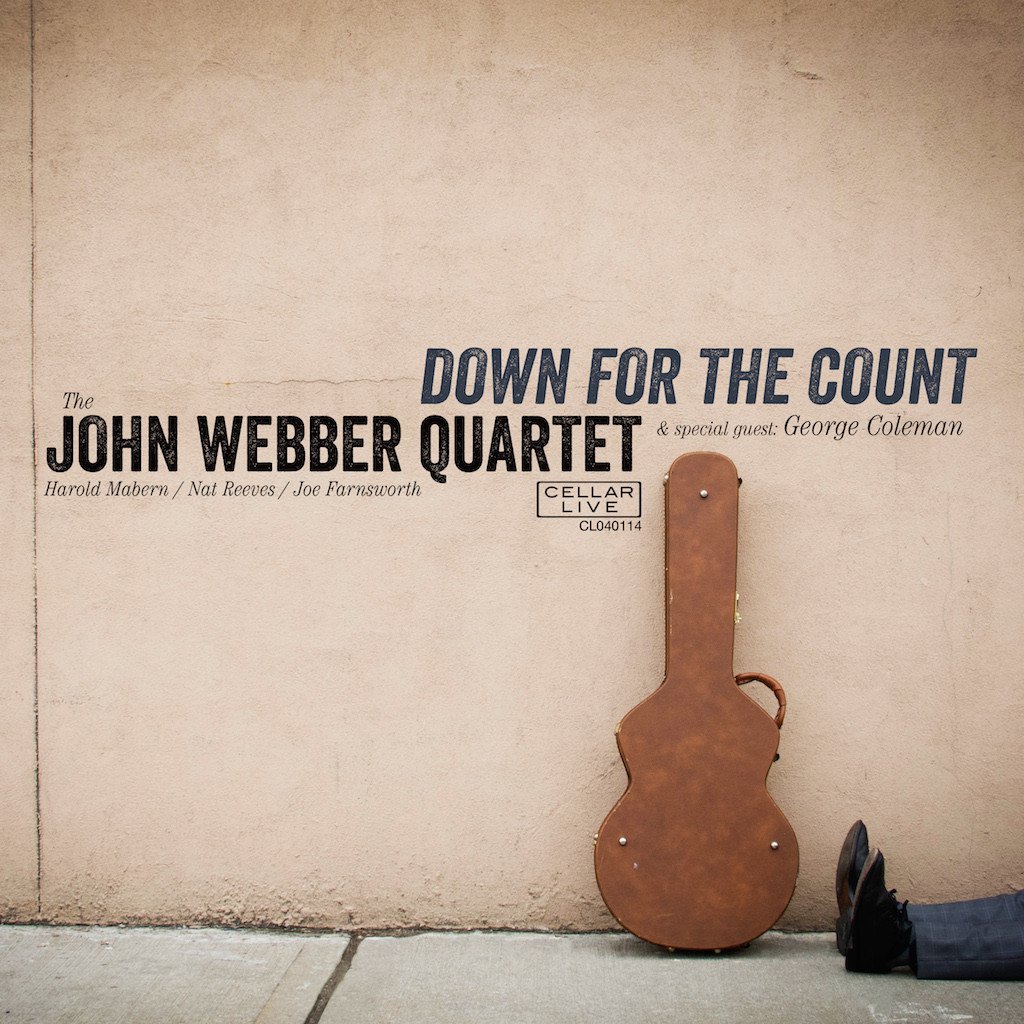 All selected items will be available for download after purchase.
Recording:

John Webber - Down for The Count

Recorded on:

March 18, 2015

Label:

Cellar Live (CL 040114)

Concert Key:

E minor

Vocal Range:

, to

Style:

3/4 swing (medium)
Guitar - John Webber
Piano - Harold Mabern
Bass - Nat Reeves
Drums - Joe Farnsworth
This 24-measure minor blues head in 3/4 has a slightly Spanish emotion because of the use of a ♭II tonality implying the phrygian mode. Though there is no tonic minor ♭2 chord stating this mode, the tonic E minor is alternated (in the intro and beginning of the head) with Fmaj7 which appears in E phrygian.

The melody at the beginning is very simple and mostly diatonic, though outlining the changes which do not return to the tonic after the IV chord. Instead, a combination of 4th-based and stepwise root motion moves through the keys of E♭ major, G major and C major. C7 (the tritone sub V of V) begins the "turnaround" with a break; a scalar line descends through the break to some rising trills over B7. The last four measures are a descending turnaround with a rhythmic bass line, here also doubled in the melody.

There is an intro vamp alternating Em6(9) and Fmaj7. On the recording, John begins with a chorus of solo rubato improvisation before this vamp. The coda vamps the last four measures. The break on the turnaround does not appear in the solos.
This is the second recording of
Twilight In Seville
. The first, which is not available as a download, comes from
Jim Rotondi's
2009 "Live At Smalls" album
CLIP
. This version, with Webber on bass alongside
Eric Alexander
, pianist
David Hazeltine
and drummer Joe Farnsworth, has a different descending bass line at the end of the head which is not only used as an intro vamp but also repeated twice to create a 28-measure head form. ""
Down For The Count
" is not only John Webber's debut album as a leader, but also his first recording on guitar, as his usual role is as a bass player. This song certainly showcases his skill and melodic conception on the instrument.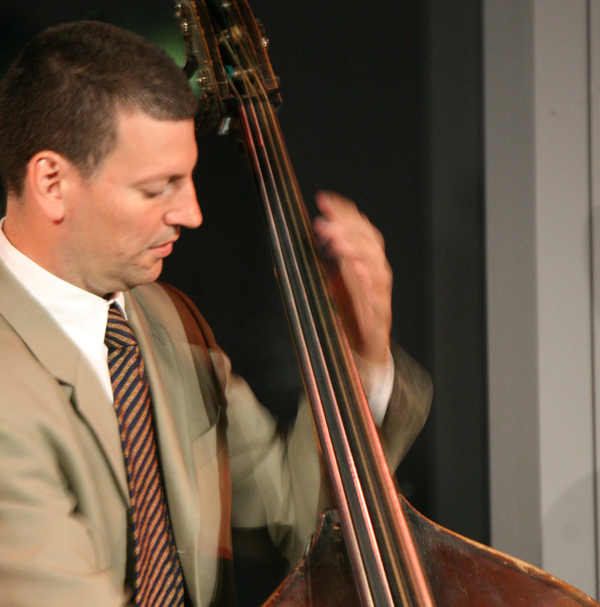 born on August 5, 1965
John Webber continues the tradition of strong bass players, hailing from the Midwest with his strong but relaxed and melodic style. Born in St. Louis, Missouri, John grew up in the Chicago suburb of Wheaton, Illinois, where he took up electric bass at age 10; by 15, he was playing contra bass. During his time in Chicago, he steadily built a reputation as one of the strongest young bass players on the scene and worked paid gigs as early as high school with musicians like Jodie Christian and Von Freeman. Read more...