Tracey

– Marty Sheller

Originally recorded as a bolero, this lyrical song also works as a ballad. The 24-measure form contains no repeats and features a wide variety of harmonic motion.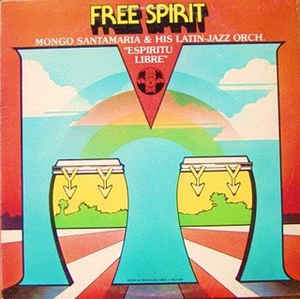 All selected items will be available for download after purchase.
Recording:

Mongo Santamaria - Free Spirit (Espiritu Libre)

Recorded on:

January, 1985

Label:

Tropical Budda (TBLP 002)

Concert Key:

E-flat

Vocal Range:

, to

Style:

Latin (Bolero)
Trumpet - Eddie Allen
Flute - Sam Furnace
Tenor Sax - Tony Hinson
Piano, Synthesizer - Bob Quaranta
Bass - Eddie Resto
Drums - Bobby Sanabria
Congas - Mongo Santamaria
Bongos - Pablo Rosario
At a slow tempo, unpredictable melodic and harmonic structures can often seem more natural—even inexorable—than if they were played faster. Tracey contains several examples of this, combining some unexpected chord progressions with intriguing melodic shapes that, at this tempo, invite expressive interpretation and embellishment. The 24-measure non-repeating form alternates between four measures of active chord changes, with two chords per measure, and four measures of more static harmonies. The second four-measure phrase contains a pedal point on A♭; later in the form there are modulations to the keys of D♭, C and E. Of particular interest harmonically is the use of major 7ths as passing chords, as in the second measure where G♭maj7 is used as a smooth voice leading from A♭maj7 to Fm7. Similarly, in the 9th and 10th measures, three consecutive major chords modulate from Cm7 to E♭m7♭5: B, A, and D major 7ths. In these sections the melodic shape is somewhat angular, though it's not obvious given the ballad tempo.

This recording is a tenor sax feature. It is a bolero, but this song also works as a ballad. The last four measures of the melody are also used as an intro; the flute melody line in this section appears in our lead sheets, as well as the bass line.
Marty Sheller played trumpet in Mongo Santamaria's band in the early '60s, but continued to compose and arrange for Mongo for the rest of Mongo's life. "Espiritu Libre" is a rather obscure album; it was reissued in 1997 on the M.I.L. Multimedia label.
Marty became a good friend of the pianist Rodgers Grant, growing up and working with the Hugo Dickens Orchestra in the Bronx, NY, and of the alto saxophonist Bobby Porcelli. Those two composers are coming soon to jazzleadsheets.com.
We also have available Marty's exciting composition
Marvelous Marvin
, named for the dynamic fighter Marvelous Marvin Hagler. It's available as a printed
Octet arrangement
by Don Sickler. It was recorded in 1988 on the first album by the group "Superblue"; also the first album released on the Somethin' Else label (Japan) to celebrate the revitalization of the Blue Note label in Japan. The album was then also released in the US on Blue Note, and in 1994 Sickler did a sextet adaptation of
Marvelous Marvin
that was recorded on T.S. Monk's third album for Blue Note ("The Charm").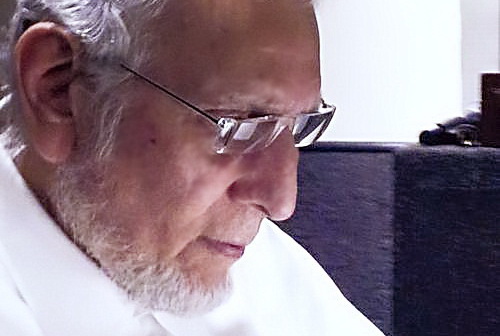 March 15, 1940 – September 16, 2022
Marty Sheller, trumpet player, composer, arranger and record producer was born March 15,1940 in Newark, New Jersey. His first instrument was snare drum which he took up at age 10, studying with a neighborhood friend of his family, and even though he switched to trumpet a year later, his love of percussion has played a major role in his career. Read more...