Touch Of Blue

– Hank Mobley

Originally recorded as a five-horn arrangement with tuba on the bottom, this simple hard-bop swinger also works great featuring the bass making the exchanges with a melody instrument.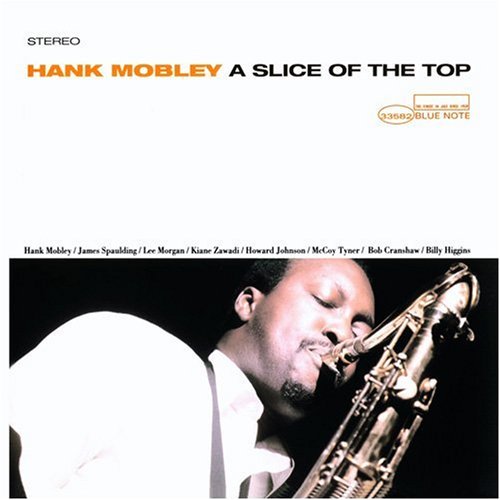 All selected items will be available for download after purchase.
Recording:

Hank Mobley - A Slice Of The Top

Recorded on:

March 18, 1966

Label:

Blue Note/Liberty (LT 995)

Concert Key:

C minor

Vocal Range:

, to

Style:

Swing (medium up)
Trumpet - Lee Morgan
Euphonium - Kiane Zawadi
Tuba - Howard Johnson
Alto Sax - James Spaulding
Tenor Sax - Hank Mobley
Piano - McCoy Tyner
Bass - Bob Cranshaw
Drums - Billy Higgins
The melody starts with a call and response, and the original five-horn recording sounds great with a Tuba playing the initial calls. With our Bass part, you'll see that it also works great in any small group setting: the bass makes the calls, and a front line instrument (or piano, in a trio setting) responds..

The B and C sections are a 16-measure bridge based on a pedal point on beats 2 and 4. In the solo form, there is a different set of hits on the "and" of beat 3 of each measure in the bridge
from Don Sickler: I knew this song was originally copyrighted as A Touch of Blue, so I asked Michael Cuscuna if he would investigate to see when the title got changed to A Touch of the Blues, which is the way it appears on the recording. Michael looked in Alfred Lion's original log book and found it written down in Alfred's hand as A Touch Of Blue. Somewhere later down the line it was mistakenly changed to A Touch Of The Blues, a much more pedestrian title. From here on out, please use Hank's title: A Touch Of Blue.

Duke Person did the five-horn arrangements for this session.
The Bass part allows string bass to play the tuba part.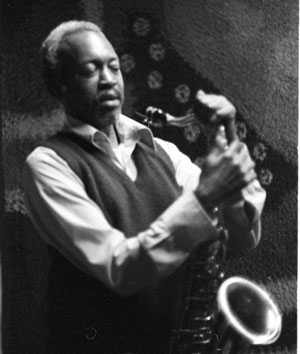 July 7, 1930 – May 30, 1986
Hank Mobley is one of the most acclaimed tenor saxophonists in modern jazz history. He is recognized by musicians and critics alike as one of the most important and eloquent jazz instrumentalists of all time. He recorded well over 100 of his own original compositions and left an indelible mark on the post-bop jazz scene. Read more...