Tom Harrell

– David Berkman

A bossa with colorful harmony and no key center. Inspired by Tom Harrell's playing and composing, it was written to feature Tom on David's first album as a leader.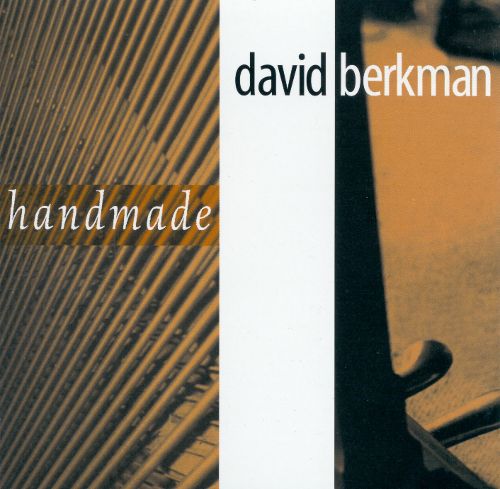 All selected items will be available for download after purchase.
Recording:

David Berkman - Handmade

Recorded on:

February 16, 1998

Label:

Palmetto (PM 2039)

Concert Key:

No key center

Vocal Range:

, to

Style:

Latin (Bossa)
Flugelhorn - Tom Harrell
Alto Sax - Steve Wilson
Piano - David Berkman
Bass - Ugonna Okegwo
Drums - Brian Blade
This even-8ths song has a lyrical melody that threads its way over a busy chord progression. Its non-repeating form is 25 measures long: a nine-measure A section (Berkman interprets this as 3 + 6 measures) and eight-measure B and C sections. Recorded as a bossa, it works just as well at a slower tempo; this also makes soloing on the rapidly changing chords less of a challenge. There is no key center, but a lot of colorful voice leading throughout, with some stepwise root motion that breaks off in unexpected directions, such as in the third and fourth measures of the C section: Cm7, B♭m7, and Am7 are followed by D♭7 going to Cmaj7. The bass rests in the first measure of the head, coming in on the second measure; B♭m7 and A♭m7, the two chords in the second measure of the head, are extended to one measure each as the first two measures of the solo form. The last two measures of the head are vamped as a coda, with a final two-measure figure on cue that breaks up the implied E♭ major tonality of this vamp.

On this recording, the horns are harmonized throughout the head except for the end of the B section. Second parts are available for this quintet arrangement. The Concert Condensed Score would be good for rhythm section players.
While working with the brilliant trumpeter and composer Tom Harrell in the mid-1990s, Berkman wrote this lyrical composition. "My first gigs with Tom were quintet gigs, with Ray Drummond or Larry Grenadier on bass, usually Billy Hart on drums and Don Braden on tenor although I've played with a lot of different groups of Tom's over the years—with many great musicians in settings from duo to quintet, octet and groups with strings and winds." There was something in the chord progression of
Tom Harrell
that reminded Berkman of one of Harrell's songs, the Brazilian-tinged
Angela
that Tom had written for his wife.
Tom Harrell
was recorded on David Berkman's first date as a leader, "
Handmade
," and featured Harrell on trumpet. Berkman cites Harrell as a major influence as a player and composer. "I'm impressed by the way he can find unique chord relationships—like on his song
Terrestris
which is a blues built from V-ii bars instead of the more usual ii-V's. I tried to do some of that sort of thing on this song—finding chords that move from one to another in a fresh way. I'm happy with this composition because it combines an interesting and constantly moving harmony with a simple and, I think, engaging melody line."
David's Solo Piano Arrangement is available. It shows standard two-handed voicings for the melody, with several left-hand figures that fill in the longer melody notes. This arrangement also includes two repeats of the coda vamp, with a little melodic fill before the final two-measure ending figure.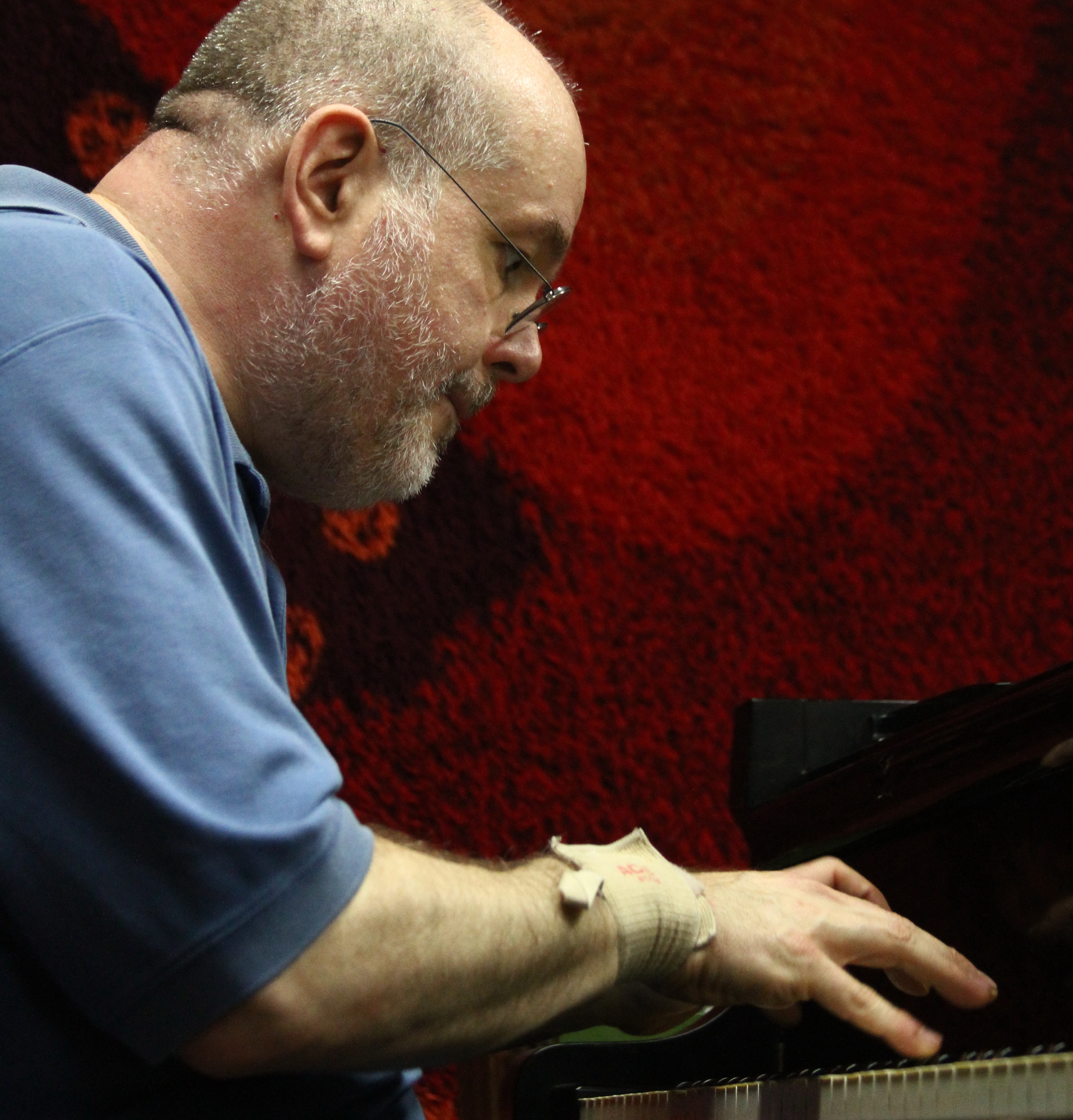 born on December 28, 1958
Since moving to New York in 1985, David Berkman has been an important part of the jazz community. He is an award-winning composer/bandleader (2000 Doris Duke/Chamber Music America New Works Creation and Presentation Grant), a recording artist whose nine recordings as a leader have appeared on numerous best records of the year critic's lists (the New York Times, the Village Voice, Downbeat, JazzIz, Jazz Times and others) and an award-winning jazz clinician who has performed and taught at numerous jazz camps, universities and conservatories around the United States, South America, Asia and Europe. Read more...