Thoughts Of Her

– Cecil McBee & Verena McBee

A gorgeous Cecil McBee ballad with a great lyric by his wife and vocalist Verena McBee that is open to many meaningful interpretations.
All selected items will be available for download after purchase.
Recording:

Verena McBee - U-Phoria

Recorded on:

February 23-24, 2017

Label:

verenamcbeejazz.com ()

Concert Key:

F, No key center

Vocal Range:

Mezzo Soprano, B3 to D5

Style:

Ballad
Vocals - Verena McBee
Soprano Sax - Christian Contreras
Piano - Billy Test
Bass - Zwelakhe Duma Bell Le Pere
Drums - Jon Di Fiore
Cecil's gorgeous classic instrumental ballad
Song Of Her
now has a wonderful lyric by his wife Verena McBee. Although Verena's recording uses the song's original title, the lyric title is "Thoughts Of Her," but when sung by a female singer, as Verena has recorded on her album "
U-Phoria
" it actually would become "Thoughts Of Him." Verena has a big range, so she recorded in Cecil's original instrumental key of F major. Our vocal lead sheet includes the piano voicings and bass line on separate staves.
Our excerpt of Verena's recording starts two measures before her vocal entrance on the melody. Her recording actually starts with an extended introduction: first, Cecil's original four-measure rhythm section intro with piano voiced chords over a descending fifths bass ostinato figure (also in Cecil's instrumental introduction). To add to the suspense before the vocal melody starts, the rhythm section repeats the four measures for the soprano sax to solo over. As you will hear, Verena is very passionate in her powerful performance of her lyric, and her lyric works perfectly with Cecil's original simple melody as notated in our vocal lead sheet. For dramatic effect, Verena adds a hold on the last chord of the bridge, before singing the pick up to the last A section (which is letter C on our lead sheet).
This lyric could also be sung in a very delicate and simple way: either holding out each downbeat as indicated, or, if a singer is concerned about controlling long sustained notes, the A section lyric could be sung in a slightly spoken manner (with silence or space after every two words, except for the hyphenated "sun-beam's" that starts the second A section). There are many ways to interpret this beautiful ballad.
The key is labeled F because of the final chord. If another key would be better for you, send the key you'd like to don@secondfloormusic.com and we'll post the transposition on the website for purchase. If you're not sure which key is best, send us your range and we'll work with you to figure out the best key.
Lyric Description:
It's a beautiful exploration of memories of a love affair.
This is the vocal version of
Song Of Her
, Cecil's ballad first recorded by saxophonist Charles Lloyd. Cecil directed and oversaw his wife Verena's album, though he doesn't play on it. Verena used the title of the instrumental version on that recording. Bassist Zwelakhe-Duma Bell Le Pere and saxophonist Christian Contreras are alumni of New England Conservatory.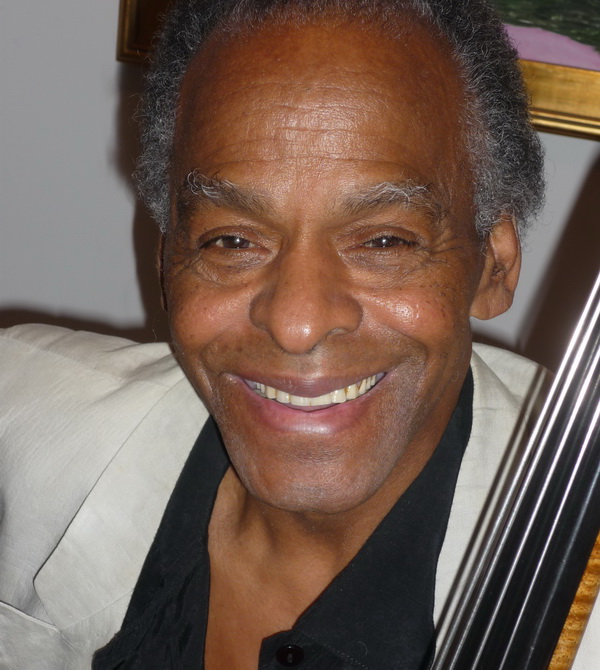 born on May 19, 1935
From the time he first arrived in New York City in 1964, Cecil McBee has remained one of the most in-demand bassists in jazz, appearing on hundreds of influential recordings as well as in clubs and concert halls throughout the world. During this same span of five decades, McBee has also become a celebrated composer and teacher, leading his own ensembles and earning a distinguished professorship at the New England Conservatory in Boston, where he has taught for over 25 years. Read more...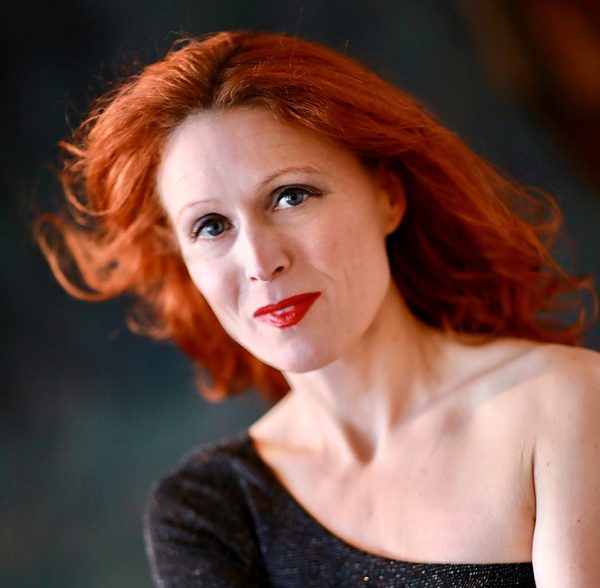 born on February 27, 1973
Born and raised in Northern Germany, Verena McBee has been always connected to the arts. Starting at age 7 she took piano lessons over 15 years in her hometown at the Conservatory of Osnabrueck and added the flute at age 14 and joined a local theater group. Read more...