Soul Time

– Bobby Timmons

Need your fix of soul jazz? This uptempo swing is the chart to pick! Check out the bass part and Bobby Timmons's fully voiced comping.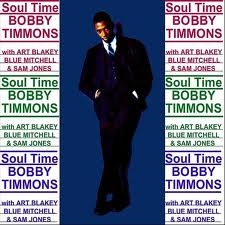 All selected items will be available for download after purchase.
Recording:

Bobby Timmons - Soul Time

Recorded on:

August 12 & 17, 1960

Label:

Riverside (RLP 334)

Concert Key:

C

Vocal Range:

, to

Style:

3/4 swing (medium)
Trumpet - Blue Mitchell
Piano - Bobby Timmons
Bass - Sam Jones
Drums - Art Blakey
Don Sickler: "There's always a lot of magic for me when Bobby Timmons plays Bobby Timmons. His melodies are great. When he leaves it to someone else to play the melody, as here with Blue Mitchell, it's often Bobby's piano accompaniment that adds so much and is such an important part of the composition for me. So, in addition to our standard C lead sheet with melody, correct chord symbols, etc., we will often make specific rhythm section parts available. In this case you can also get a completely-voiced piano part and a bass part."
DUET
Both Duet
CLIP
and Trio
CLIP
editions are available for
Soul Time
. The same arrangement can be played as a duo, or a trio adding the optional third part. The second part supports the melody with alternating 3rds and 7ths of the chords, mostly in dotted quarter notes with a more active rhythm on the bridge. The third part harmonizes the melody, beginning in contrary motion; a few rhythmic hits that are in the second part are also harmonized by the third part. For solos, the second part should be used as a background; the third part also has a background that harmonizes this part.
Our Minus You audio tracks come from two recordings. One is a duet take without solos; the other is trio and contains two solo choruses for the first part. A player practicing alone can use Minus You tracks for any parts on these two takes. If you are playing the second or third parts with our Minus Second or Minus Third Part trio tracks, play the background for both solo choruses. The B-flat version written for trumpets (as heard on the recording) can also be played on other B-flat instruments of similar range such as clarinet. However, this version goes below the written range of the tenor sax. Accordingly, we have a separate B-flat Tenor Sax edition notated an octave higher.
This was Bobby's
first recording
of
Soul Time
. Two years later, on January 29, 1962, he recorded it on vibraphonist Johnny Lytle's date, on Jazzland Records, with vibes and tenor sax (
Johnny Griffin
) featured on the melody. In November of 1968 Bobby recorded
Soul Time
again, this time in a trio context for Milestone, with piano, obviously, playing the melody.
Piano Comping behind the melody
Bobby Timmons played a specific piano part for this recorded arrangement. This is the piano part that he arranged to accompany the melody on the
Soul Time
recording (where the melody is played by trumpet). All the chords are voiced and there are specific notes and rhythms throughout This is a definite comping part that fits with the melody. There is also a specific Bass part that fits with the piano part (see the Bass Corner tab).
Essential Bass (Sam Jones, bassist) [LEVEL 3]
The jazz waltz became a popular song form in the 1950s. Soul Time is a cute example of a simple idiomatic song. To play this one, the bassist needs to be plainly dedicated to the downbeat, for the essence of a waltz is that it can be felt in "1" and simply landing on the first beat of each measure provides this. In addition, there's a specific rhythmic line to be played on the last two measures of the A sections that must be handled with care, for all of a sudden the music goes from the "1" feeling to a much more subdivided "3." Take care of the "1" and the subdivided "3" and interpreting Soul Time in a successful manner should be no problem.

Once you have the notes under your fingers, try playing along with the track. You'll be playing along with the great bassist Sam Jones, while locking up with Bobby Timmons on piano and Art Blakey on drums. A challenge and a pleasure.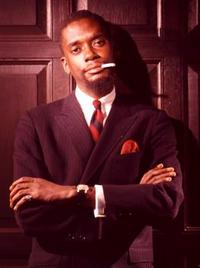 December 19, 1935 – March 1, 1974
A beloved pianist with one of the most easily recognizable styles, Bobby Timmons is responsible not only for bringing his unique gospel-tinged voice to the piano, but also for his funky compositional masterpieces that have become jazz standards, like Moanin' and This Here (Dis Here). These two are by no means the only memorable original works of Bobby's—nearly all of his works are instantly recognizable as Bobby Timmons originals, as they all have his signature style of soul, funk, and gospel, while maintaining the hallmarks of true hard-bop jazz. Born in Philadelphia to a religious family, Bobby studied piano with his uncle, who also taught McCoy Tyner. He moved to New York at age 20 to start his recording career with Kenny Dorham's Jazz Prophets. Read more...