Soul Station

– Hank Mobley

One of Hank Mobley's best-known compositions, this piece is just as full of soul as the title suggests. Hank's tenor sax solo transcription is available in B-flat and C editions.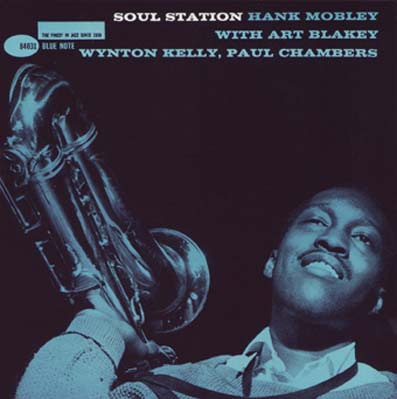 All selected items will be available for download after purchase.
Recording:

Hank Mobley - Soul Station

Recorded on:

February 7, 1960

Label:

Blue Note (BLP 4031)

Concert Key:

E-flat

Vocal Range:

, to

Style:

Swing (medium slow)
Tenor Sax - Hank Mobley
Piano - Wynton Kelly
Bass - Paul Chambers
Drums - Art Blakey
Not all blues have 12-bar forms. This is a "classic" 16-measure blues. If you're looking for a soulful groove, check this one out. Our audio excerpt starts with the melody pick up, but the recording starts with a four-measure rhythm section introduction which is notated in the C treble clef lead sheet. Additional rhythm section indications are also shown in the C lead sheet.

Don Sickler: "I remember Hank as such humble guy, never bragging about any of his achievements. I do remember a smile on his face, however, when I first brought up his '
Soul Station
' album. He told me that that date really clicked from the opening downbeat.
Everybody
was really on, and really fused together. That's why we have no out takes from this session: everything was recorded in one take! Hank said he was really proud of that session and of everyone on that date."
Maureen Sickler, Rudy Van Gelder's assistant, remembers: "Rudy got to remaster many of the Blue Note albums that he originally recorded, and I was lucky enough to be in the control room with him when he worked on the "Soul Station" album. The sound was so beautiful it was breathtaking. I could hardly believe I was in the same place it was recorded, and working with the man who single-handedly captured all that music."
Transcribed Tenor Sax Solo: Soul Station is definitely soulful. Our audio excerpt starts with Hank's tenor last melody measure which flows into into his first solo chorus. Hank certainly knew how to build a solo, gradually increasing in intensity. This is classic Hank Mobley, a five-chorus solo: B-flat and C treble clef concert editions available.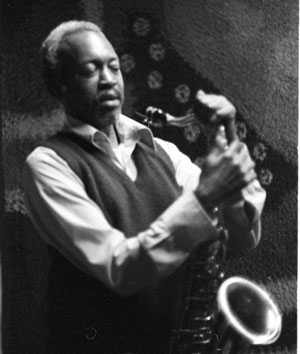 July 7, 1930 – May 30, 1986
Hank Mobley is one of the most acclaimed tenor saxophonists in modern jazz history. He is recognized by musicians and critics alike as one of the most important and eloquent jazz instrumentalists of all time. He recorded well over 100 of his own original compositions and left an indelible mark on the post-bop jazz scene. Read more...