Something Unusual (vocal)

– Sergio Mihanovich

A slow swing describing the almost-indescribable feeling of being in love, experiencing the joy of loving. Complete track with vocal plus Minus You practice track with flugelhorn background and an open solo chorus for you.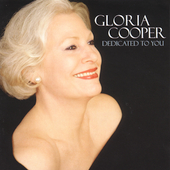 All selected items will be available for download after purchase.
Recording:

Gloria Cooper - Dedicated To You

Recorded on:

October 1, 2004

Label:

Origin (82450)

Concert Key:

F

Vocal Range:

Alto, F3 to G4

Style:

Swing (slow)
Vocal, Piano - Gloria Cooper
Flugelhorns and muted Trumpet - Don Sickler
Bass - Tim Givens
Drums - Vince Cherico
Arranger - Don Sickler
Our audio excerpt starts with the last measure of the four-measure intro that starts the recording. Vocalist Gloria Cooper is also a fine pianist, and the introduction features her piano with three flugelhorns setting up the nice slow swing 12/8 groove for the melody. After the melody, the intro is used as an interlude which leads to Gloria's piano solo, followed by a muted trumpet solo. The interlude then re-enters, setting up the return of the melody.
Lyric Description:
With a lyric by the composer himself, this song encapsulates the undefinable and incomparable "something" that is the feeling of being in love with someone. It not only changes the outlook of the lover, but prevents the two from being apart, seeming strange in its tenderness.
No-Vocal Version:
This version, like Gloria's recording, contains the four-bar instrumental intro. Then it's your turn to shape the melody with the flugelhorn background. After the interlude there's one solo chorus for you, then the interlude leads back to the melody which eventually goes to a coda. All of this is clearly indicated in the vocal lead sheet.
If another key would be better for you, send the key you'd like to
Don
and we'll post the transposition on the website for purchase. If you're not sure which key is best, send us your range and we'll work with you to figure out the best key.
Composer Sergio Mihanovich was born in Argentina. Always talented in music and drama, when he was growing up, he would write and perform musical plays for his family, incorporating the stories of the plays into his songs.
He came to the US during the 1950s where he met and became friendly with such musicians as trumpeter
Art Farmer
and saxophonist Benny Golson. Many of his compositions were written during that period. His most well-known title,
Sometime Ago,
was recorded instrumentally by Farmer and other musicians. The vocal version is in our
Sing JAZZ!
songbook, a collection of stunning, lesser-known vocal selections from the Second Floor Music repertoire (
Sing JAZZ! contents)
.
Check out other titles from this
album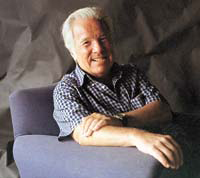 May 8, 1937 – May 7, 2012
Sergio Mihanovich was a beloved composer in his native Buenos Aires. In Argentina, Sergio was active in many areas: writing soundtracks for Argentine films and theatrical productions; working in nightclubs; recording in both jazz (performing and recording with saxophonist Gato Barbieri) and pop settings; as an educator; and as a writer of both music and words. In the 1960s Sergio lived in the United States for a time, writing the songs that eventually became part of the Second Floor Music catalog and working as a pianist/vocalist/composer. Read more...