Something To Say

– Judy Niemack

A fun-to-sing minor blues, using a tritone substitution. Accompaniment-only MP3 track available, as well as Judy's performance.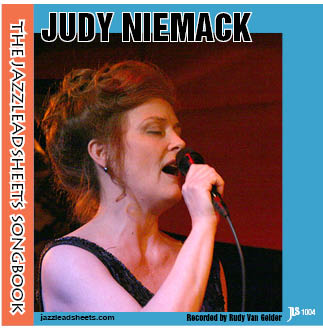 All selected items will be available for download after purchase.
Recording:

Judy Niemack - The JazzLeadSheets Songbook

Recorded on:

January, 2011

Label:

jazzleadsheets.com (JLS 1004)

Concert Key:

C minor

Vocal Range:

Alto, G3 to C5

Style:

Swing (medium)
Voice - Judy Niemack
Piano - Bruce Barth
Guitar - Jeanfrançois Prins
Bass - Dennis Irwin
Drums - Victor Lewis
In "Something to Say" Judy Niemack tells a classic blues story with a positive twist: this woman finally puts her foot down when she discovers that her man has been unfaithful and sends him away, and vows to remain strong after he's gone. This medium tempo, hard-swinging minor blues has a melody based on a riff that repeats three times with slight variations. It's fun to perform and has plenty of room for personalized phrasing and improvisation.
If another key would be better for you, send the key you'd like to
Don
and we'll post the transposition on the website for purchase. If you're not sure which key is best, send us your range and we'll work with you to figure out the best key.
Judy Niemack included this song in her book/CD "
Hear It and Sing It: Exploring the Blues
" as an illustration of singing and improvising on a minor blues form.
Minor blues follow the same basic harmonic motion as major blues.
tonic (i) sometimes with subdominant in bar two
subdominant (iv) sometimes back to tonic
dominant (V) sometimes via subdominant back to tonic
However, it is common to have a slightly different chord progression
in measures 9 and 10, a chromatic approach to the V chord, also known
as a "tritone substitution." Something to Say is an example of this type of
minor blues form.
i7 i7 (or iv7) i7 i7
iv7 iv7 i7 i7
V7 V7 (or iv7) i7 i7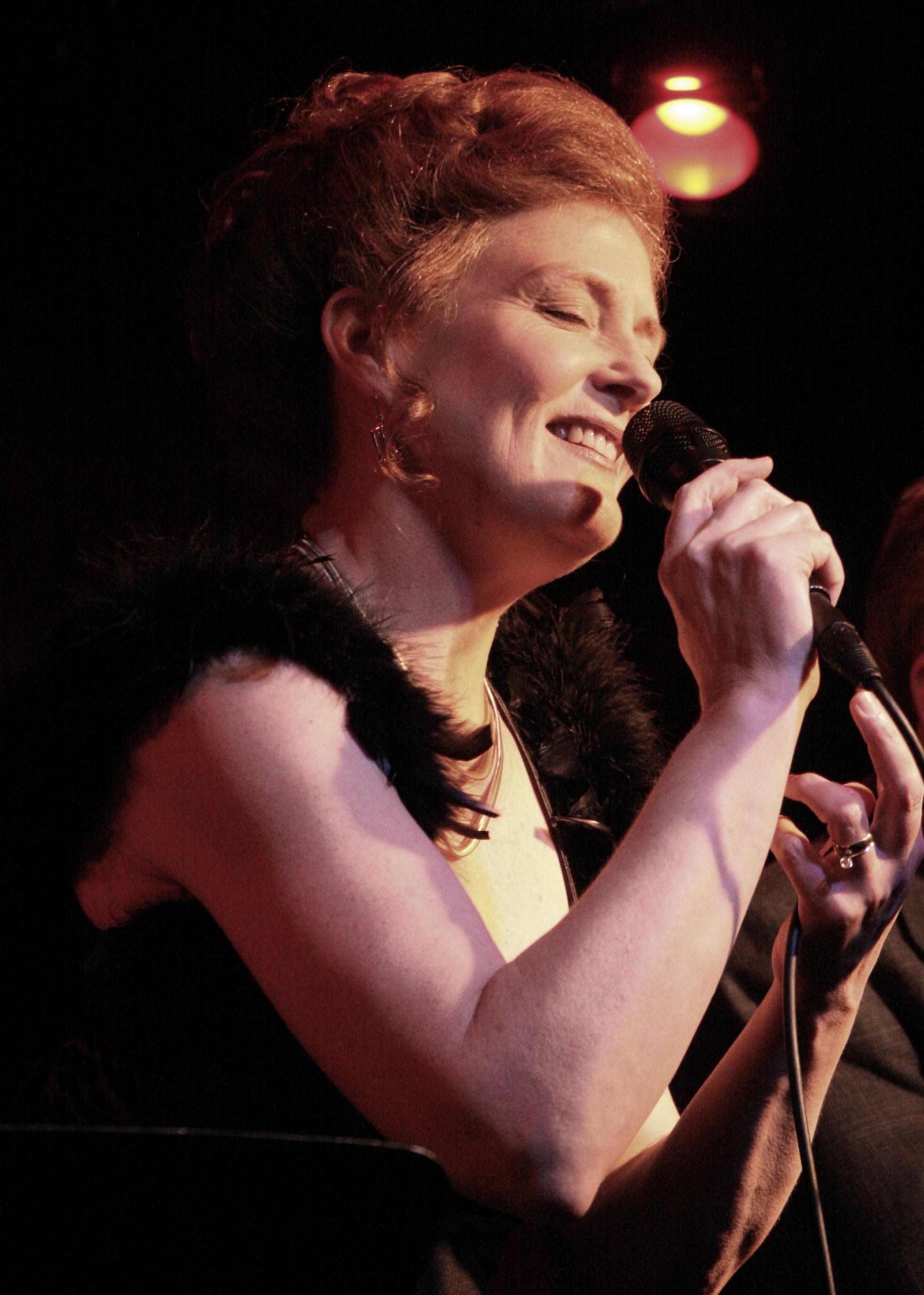 born on March 11, 1954
Born in California, acclaimed jazz vocalist, lyricist and composer Judy Niemack studied classical singing, but the turning point in her studies occurred when she met the great tenor saxophonist Warne Marsh. "I became Warne's first vocal student. He treated me like a horn player. He assigned me solos by Charlie Parker, Roy Eldridge and others to learn. I learned about improvising from him. He called it instant composition." Judy studied classical singing at the New England Conservatory and the Cleveland Institute of Music. Moving to New York in 1977, she continued her studies with Marsh. She started teaching jazz voice and improvisation in the late 1970s. Read more...