Something In A Summer's Day (vocal)

– Kirk Nurock & Emily Dickinson

Composer Kirk Nurock's melody and harmonies provide the crucible in which Emily Dickinson's words are tempered into a shimmering diamond of exceptional beauty and intimate personal experience.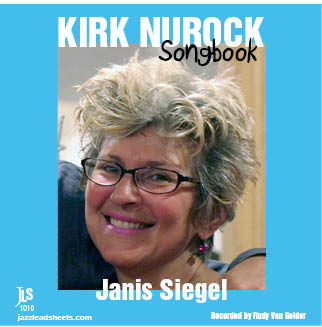 All selected items will be available for download after purchase.
Recording:

Janis Siegel - Kirk Nurock Songbook

Recorded on:

September 4, 2006

Label:

jazzleadsheets.com (JLS 1010)

Concert Key:

E minor

Vocal Range:

Mezzo Soprano, F3 to C5

Style:

Ballad
Vocal - Janis Siegel
Muted Trumpet - Don Sickler
Piano - Kirk Nurock
Bass - Cameron Brown
Drums - Billy Hart
This haunting piece is a great example of what can be created when a gifted composer is moved by a master poet. The complex, chromatic melody can sound equally lovely as a bossa or a ballad. This song is difficult but impressive—the adventurous vocalist who adds it to his or her repertoire will find learning it rewarding.
This recording (Janis Siegel's ballad treatment) begins with a solo piano introduction from composer Kirk Nurock which is notated in the vocal lead sheet. Our audio except starts with his last chord which sets up the vocal pick up. Piano and voice then continue alone, until the bass and drums enter in the fourth measure of the melody. It modulates to A-flat major for the bridge, gradually moving back to the opening key for the last section.
Lyric Description:
This beautiful lyric speaks of the subtle glories possible in each part of the day and asks that we simply feel and trust the splendor of these moments.
No-vocal version:
Piano introduction, then two choruses.
If another key would be better for you, send the key you'd like to
Don
and we'll post the transposition on the website for purchase. If you're not sure which key is best, send us your range and we'll work with you to figure out the best key.
Kirk Nurock adapted the lyric from a poem by Emily Dickinson, XII: Psalm Of The Day from "Nature."
This song was first introduced in Second Floor Music's
Sing JAZZ!
songbook. In her lovely interpretation accompanied by the composer, Janis Siegel remains faithful to Kirk's melody until the ending melody tag (see the second ending in the lead sheet), where she creates her own special ending with the musicians responding beautifully.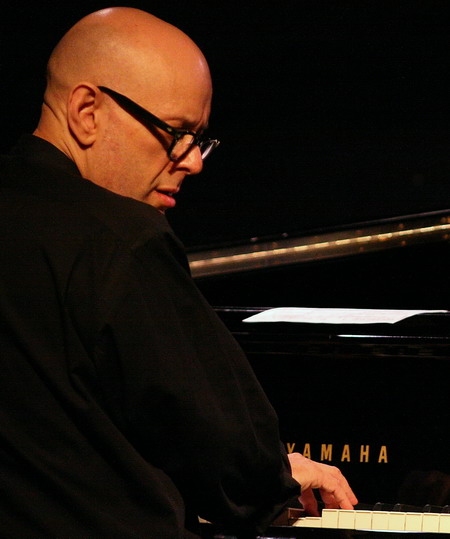 born on February 28, 1948
Composer/pianist Kirk Nurock eschews the boundaries of genre, having worked with some of the greatest names in Broadway, classical music, and of course, jazz. He orchestrated for Dizzy Gillespie and Leonard Bernstein, composed a work for 20 voices and 3 canines which he conducted at Carnegie Hall, and won a scholarship at age 16, awarded by Duke Ellington. Nurock's diverse compositions or arrangements have been performed or recorded by the likes of Nat Adderley, Jane Ira Bloom, Tom Harrell, Dick Hyman, The Israel Philharmonic, Arnie Lawrence, David "Fathead" Newman, New World Symphony, Hank Jones and Bobby Previte. Read more...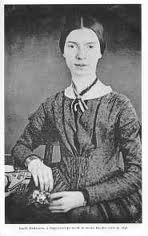 December 10, 1830 – May 15, 1886
Emily Dickinson is one of the best known American poets. Over the span of her quiet and reclusive life, she produced close to 1800 poems and many letters, the vast majority of which were not published or even acknowledged until after her death. Read more...