So Very Glad

– Rachel Gould

A bossa with a tricky form and lyrics. Both lead sheet and vocal transcription are available.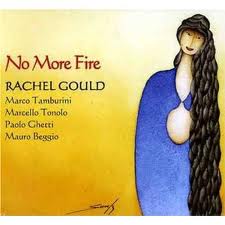 All selected items will be available for download after purchase.
Recording:

Rachel Gould - No More Fire

Recorded on:

March, 2001

Label:

Caligola Records (2062)

Concert Key:

C

Vocal Range:

Alto, E3 to B4

Style:

Latin (Bossa)
Vocal - Rachel Gould
Trumpet - Marco Tamburini
Piano - Marcello Tonolo
Double Bass - Paolo Ghetti
Drums - Mauro Beggio
Our audio excerpt starts right at the beginning of the first verse. Rachel's song is a laid-back bossa. Her complete recording begins with an eight-bar trumpet solo introduction over the rhythm section.
There are two editions available. The lead sheet shows Rachel's 26-measure melody and lyric as it was written. The vocal transcription shows all the magic of her own recorded interpretation.
Lyric Description:
With this refreshingly assertive and aggressive lyric by Rachel Gould, the singer can play with the concept of "Good riddance!" An ex-lover describes his or her gladness that someone else has come along to take their troublesome partner away, pointing out that the latter must have lied about their true feelings in the first place.
Vocal Transcription
The five-page vocal transcription shows all the magic of Rachel's recorded interpretation. She sings the melody twice (interpreting it in two different ways). A two chorus trumpet solo is followed by a two chorus piano solo, then Rachel scats a chorus (fully notated in the vocal transcription edition)
scat
. Then she sings one more interpretation of the melody before moving into the coda and improvising over a gradual fade.
If another key would be better for you, send the key you'd like to
Don
and we'll post the transposition on the website for purchase. If you're not sure which key is best, send us your range and we'll work with you to figure out the best key.
For many years Rachel Gould was based in Holland, so most of her gigs and recordings took place in Europe. Her first European recording was in London, in 1979, with trumpeter
Chet Baker
. The session featured here, in 2001, took place in Italy.
Click the album title to see other titles from the "
No More Fire
" album.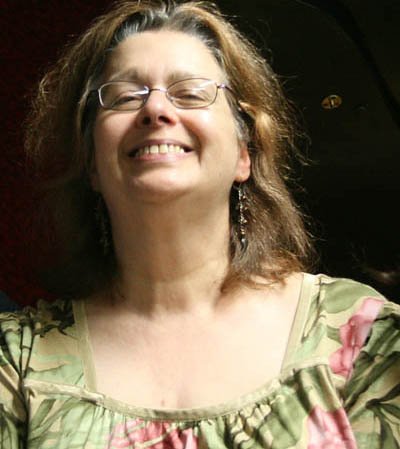 born on June 25, 1953
Rachel Gould, born in Camden, New Jersey, has a deeply personal style and a rich, low voice that are instantly recognizable. A graduate of Boston University for cello and classical voice, Gould began singing professionally in the 1970s in the United States. However, it was not long before she left for Europe, living in Germany and Switzerland before settling in Holland in 1991. Read more...