Smokin' O.P.'s

– Jon Burr

A delicate, dynamic and lightly swung piece; bass and sax play melody. Trumpet, tenor & alto sax, bass clef and rhythm section parts.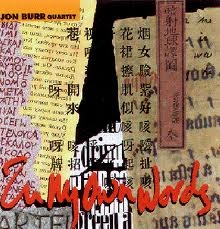 All selected items will be available for download after purchase.
Recording:

Jon Burr - In My Own Words

Recorded on:

April 7 or 8, 1993

Label:

Cymekob (CYK 804)

Concert Key:

B-flat

Vocal Range:

, to

Style:

Swing (medium up)
Tenor Sax - Rich Perry
Piano - Bill Charlap
Bass - Jon Burr
Drums - Terry Clarke
Video
The Jon Burr Big Band in rehearsal at Ayers Studio, 2013. Reeds: Jerry Dodgion, Marc Phaneuf, Marshall MacDonald, Andy Farber, Roger Rosenberg; Trumpets: Greg Ruvolo, Tim Ouimette, Chris Pasin, Warren Vaché' Trombones: John Allred, Matt Haviland, Joe Schaefer, Joe Randazzo; Guitar: Russ Spiegel; Piano: Mike Eckroth; Bass: Evan Gregor; Drums: Steve Johns
This dynamic, challenging piece is perfect for our Bass Corner. The rhythmic and melodic workout will test your dexterity on the bass. You have the choice of playing it down an octave the way it's notated in the C bass clef edition, or up an octave like Jon does on the recording. Bass players might prefer reading it in treble clef, if they choose the upper octave. Playing through it in both octaves will really get your fingers working the full range of your instrument.

As you hear from the audio clip, the melody on this recording is played by bass and tenor sax with the piano and drums playing written hits to accompany the melody. The melody and hits are notated on each lead sheet edition. The soloing is "rhythm changes." Jon also created a shout chorus (four measures of ensemble setting up the soloist for each A section) that he uses to set up his solo on the recording, but it can be used to set up any soloist. This shout chorus is notated on each lead sheet edition.

Jon started the year of 1993 recording with Sir Roland Hanna (February 4). Two months after his "
In My Own Words
" date he was recording "live" at Carnegie Hall with violinist Stephane Grappelli, with whom Jon would continue to record in 1994 and 1995. Jon had previously recorded with Grappelli in 1987 and 1989.
Bass Melodies LEVEL 4 (Jon Burr, bassist)
This be-bop melody, written by bassist Jon Bur, is meant to be played in thumb position, but can also work in the the lower register of the bass. Either way, be ready for the tempo to keep you pushing forward as the band nails every note on this recording.

You can also watch a video below of Jon Bur rehearsing a big band arrangement of Smokin' O.P.'s.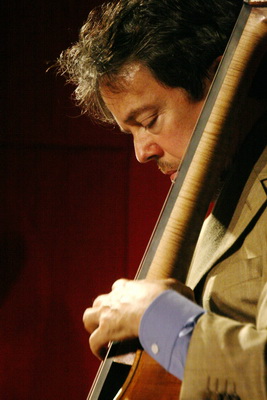 born on May 22, 1953
Renowned bassist Jon Burr is a mainstay in the New York scene. At the age of 16 Charles Mingus asked him to sit in on bass at the Village Vanguard and Jon has steadily risen in the jazz world since then. He has worked alongside many of the jazz giants while cultivating his own unique sound. His early discography shows us that he hit the ground running upon arrival in the Big Apple, and includes recordings with Buddy Rich and Chet Baker. Read more...