Smoke Signal

– John Webber

A modern blues with a lot of rhythm section hits and passing chords in the head.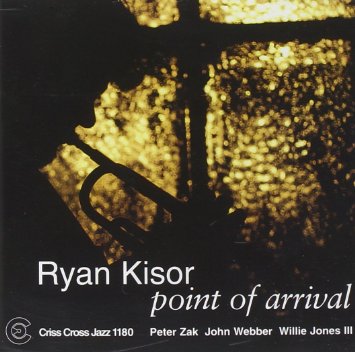 All selected items will be available for download after purchase.
Recording:

Ryan Kisor - Point Of Arrival

Recorded on:

December 21, 1998

Label:

Criss Cross Jazz (1180)

Concert Key:

F

Vocal Range:

, to

Style:

Swing (medium)
Trumpet - Ryan Kisor
Piano - Peter Zak
Bass - John Webber
Drums - Willie Jones III
Though the melody of this blues line is simple, the changes go all over the place with a combination of cycles of 4ths and stepwise root motion. They still catch the basic blues changes within these chord substitutions, except for the tonic in the last two measures. There is also a set of rhythm section figures; what appears to be a straight-up 2 feel in the first three measures breaks into a syncopated bass line in the fourth measure.
There is a four-measure send off starting the first solo chorus after the head which leads to the IV chord of the blues for the solos; it combines a pentatonic even-eighth-note melody with a set of hits in a 2-over-3 rhythm, moving from F7 to B7 by a combination of fourths and tritones. The send off is also used for the second chorus of the first soloist (Ryan Kisor) on the recording. After Ryan's solo he plays the send off again to set up the piano solo. This send off is also used as an ending.
See John playing
Smoke Signal
solo bass
here
.
"Point Of Arrival" is the second of five Ryan Kisor albums that feature the rhythm section of pianist Peter Zak, bassist John Webber, and drummer Willie Jones III. Some of this album, though not this track, also features Ryan's younger brother and fellow trumpeter Justin Kisor.
Check out more of Ryan's compositions from another album with this rhythm section, "
The Dream.
"
On Smoke Signal, John Webber adds exciting substitute changes and hits to an F blues. The 2-feel during the head is simple, focusing mainly on the half-note, and is worthy of imitation for bassists who want to practice staying relaxed with that groove. His walking line will reward both younger bass players who aren't quite comfortable walking a blues, as well as more experienced players looking for new ideas.
Drum Transcription:
A four-page detailed drum transcription of Willie Jones III, including sticking patterns and comping samples entering the solo section
-- everything Jones plays on the in and out melodies
-- horn melodies written above drum staff
-- Jones' time and comping for the first eight bars of Ryan Kisor's trumpet solo
-- Jones' intricate approach to the interlude
CLIP
and his ending
CLIP
As of August 2018,
Willie Jones III
is the only drummer to have recorded Webber's
Smoke Signal
, not to be confused with
Gigi Gryce's
song by the same title. Jones primarily plays a 2-feel for the melody, switching to four for the solo section (a quick comparison of the notation of Jones' ride cymbal at each spot should clue you into this). The interlude is one of the most intricate moments in the transcription and Jones' approach is truly exemplary. The transcription was done by Evan Hughes.
Check out our
Drum Corner
for more transcriptions of Willie Jones III and other masters.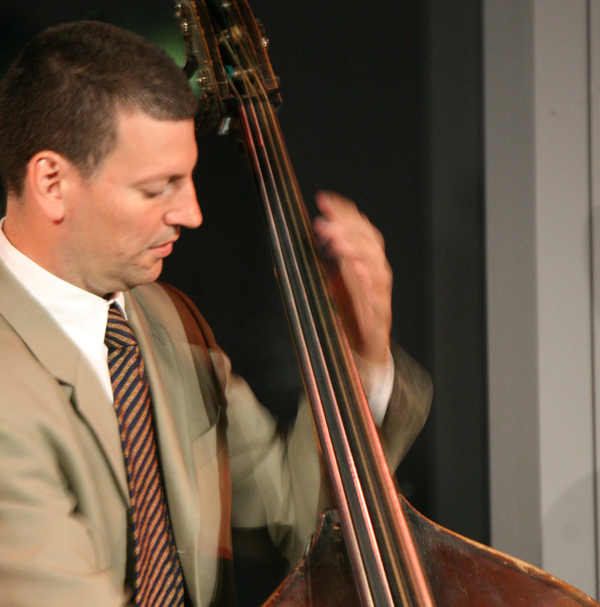 born on August 5, 1965
John Webber continues the tradition of strong bass players, hailing from the Midwest with his strong but relaxed and melodic style. Born in St. Louis, Missouri, John grew up in the Chicago suburb of Wheaton, Illinois, where he took up electric bass at age 10; by 15, he was playing contra bass. During his time in Chicago, he steadily built a reputation as one of the strongest young bass players on the scene and worked paid gigs as early as high school with musicians like Jodie Christian and Von Freeman. Read more...