Simple Pleasures

– David Berkman

This medium-slow swinger combines a relatively simple pentatonic melody with intricate harmonies that are a well-disguised variant of " rhythm changes."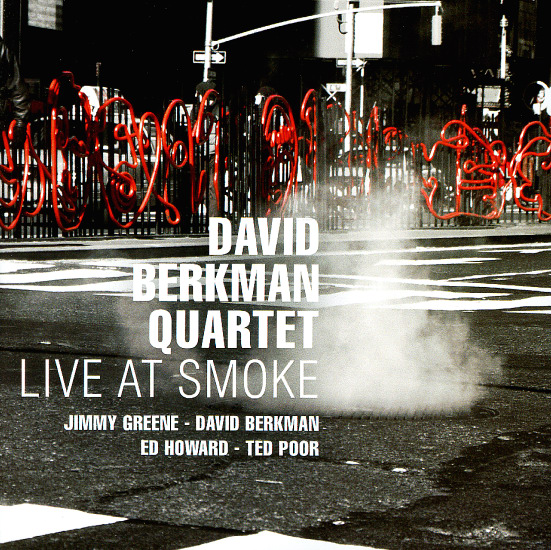 All selected items will be available for download after purchase.
Recording:

David Berkman - Live At Smoke: David Berkman Quartet

Recorded on:

August 11-12, 2006

Label:

Challenge (CHR 73282)

Concert Key:

B-flat

Vocal Range:

, to

Style:

Swing (medium slow)
Tenor Sax - Jimmy Greene
Piano - David Berkman
Bass - Ed Howard
Drums - Ted Poor
This medium-slow song is an advanced "rhythm changes" variation. The A section's harmonic twists, especially in the last two measures, disguise the B♭ tonality and the basic B♭ "rhythm changes" framework. Though the B♭ key center is established at the beginning, the end of the A section has more of an F tonality. The melody is mostly F major pentatonic throughout with the occasional B♭. The bridge of the head is a repeated, harmonized figure over a D♭ pedal, two measures of 6/4 followed by a four-beat rest; in the solos it is four measures of D♭maj7 in 4/4.

Berkman has a knack for writing interesting dynamics in his melodies, and this song is a good example. The A section starts relatively laid-back, with swells leading into the fifth measure and returning to a softer dynamic in the sixth.

There is a coda that vamps an eight-measure phrase, four measures of alternating F major and D minor chords and four of alternating D♭ major and B♭ minor. This is used for additional soloing after the out melody. This and the main solo section based on the head give the soloist a choice between navigating a harmonically rich improvisatory section and blowing over more open modal material. On this recording, David solos on the head form and saxophonist Jimmy Greene takes the coda vamp solo.
Simple Pleasures
was inspired by Thad Jones' writing. Berkman worked with the Vanguard Jazz Orchestra for about two years in the early 1990s. David Berkman: "It was terrific to go play at the Village Vanguard on Monday nights. It's a great band and it was extremely inspiring to get to know Thad Jones' music so intimately. He has a knack for being both melodically interesting in a unique way and, at the same time, encapsulating the post-bebop tradition on songs like
Fingers, Cherry Juice
, and
Little Pixie
. He breathes new life into variations of blues and rhythm changes forms."
Berkman has arranged and performed
Simple Pleasures
with many of his bands, ranging from duos to big bands.
For more from the "
Smoke
" album, check out
Weird Knack
.
A Solo Piano Arrangement is available which also works as a piano part, either for a trio or, as on the recording, a quartet setting. These are the voicings David plays on the recording, doubling the melody with the tenor sax. The voicings begin in closed position, but move to more open positions when the dynamic rises.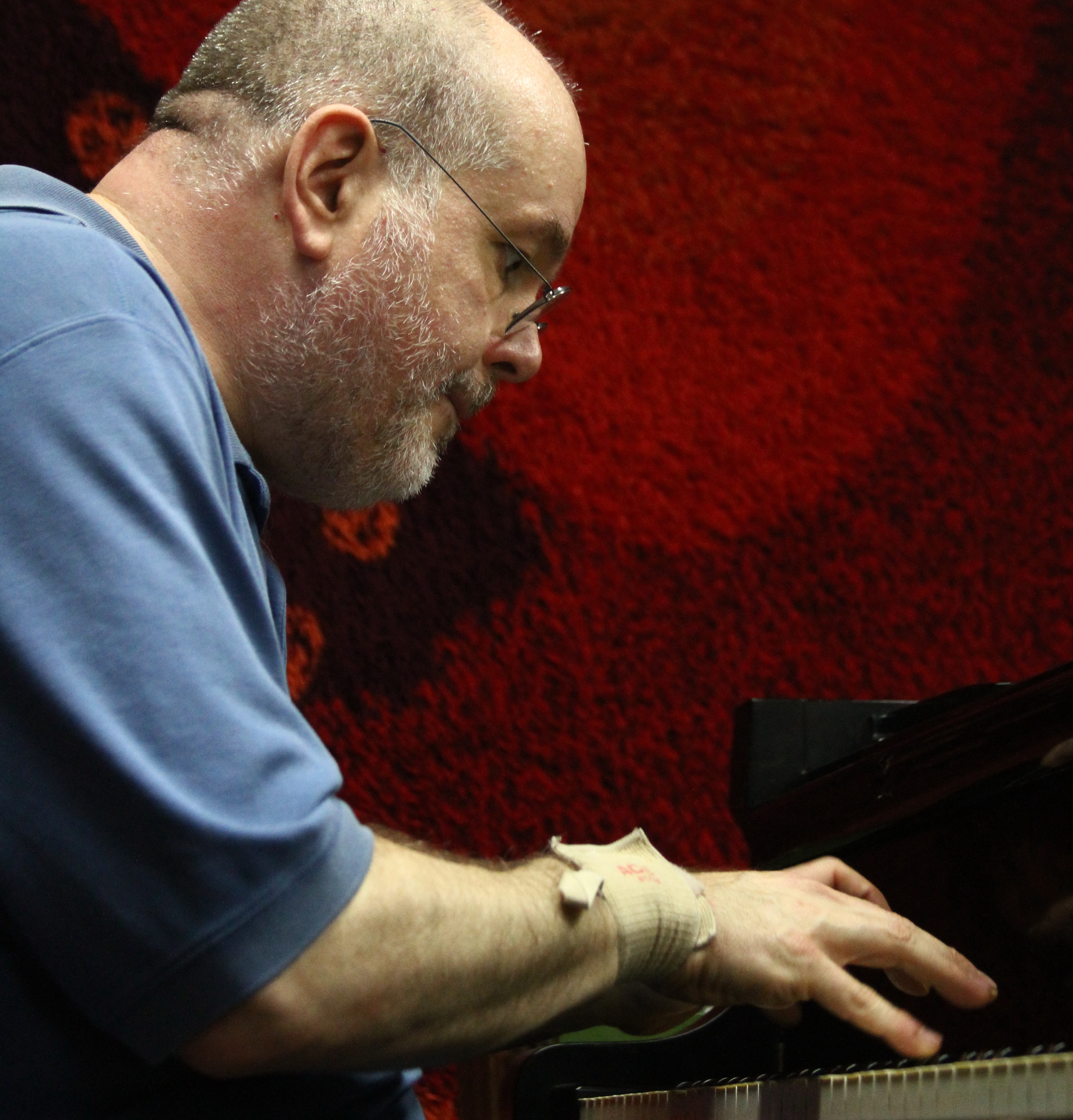 born on December 28, 1958
Since moving to New York in 1985, David Berkman has been an important part of the jazz community. He is an award-winning composer/bandleader (2000 Doris Duke/Chamber Music America New Works Creation and Presentation Grant), a recording artist whose nine recordings as a leader have appeared on numerous best records of the year critic's lists (the New York Times, the Village Voice, Downbeat, JazzIz, Jazz Times and others) and an award-winning jazz clinician who has performed and taught at numerous jazz camps, universities and conservatories around the United States, South America, Asia and Europe. Read more...