Shinjuku Twilight

– Eddie Higgins

This simple, charming song is reminiscent of a standard, but with a slightly Japanese flavor. The intro is essentially a verse, with the head being the chorus.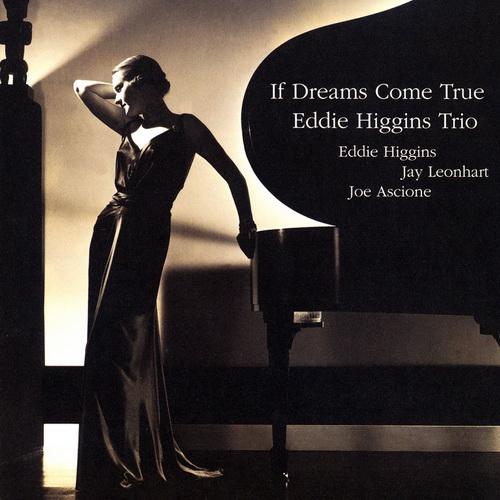 All selected items will be available for download after purchase.
Recording:

Eddie Higgins - If Dreams Come True

Recorded on:

July 6, 7 & 8, 2004

Label:

Venus (TKCV 35342)

Concert Key:

A minor

Vocal Range:

, to

Style:

Swing (medium up)
Piano - Eddie Higgins
Bass - Jay Leonhart
Drums - Joe Ascione
This song sounds almost like a show tune from the 1920s or '30s. As such songs do, this one begins with a verse, here an eight-measure section at a slow tempo before establishing a medium up swing 2-feel for the chorus (not in the audio excerpt above). The melody is almost entirely diatonic, with a few "Japan-isms," for example, the last two measures of the verse ascend a pentatonic scale (on E) with F instead of G. The beginning of this scale is inverted in the second measure of the A section (A, F, E).

The D section has an especially '20s sound harmonically and melodically: making the melody relatively diatonic over a Dm7 - D♯dim7 - C/E "walk up." The end of this phrase goes in a quite unexpected direction given its beginning, moving to B♭ before resolving back to A minor.
From the 1980s on, Eddie visited East Asia frequently. His popularity there spread through his recordings on the Japanese label Venus Records. Shinjuku is an important district of Tokyo; its train station is considered the world's busiest transport hub. This song also has a charming set of lyrics by Eddie which have not been recorded yet; the lyric version is titled Unagi-don (meaning a rice bowl with eel fillets).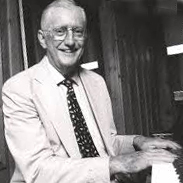 February 21, 1932 – August 31, 2009
A highly regarded pianist and composer, Eddie Higgins's career spanned over 50 years. Born in Cambridge, MA, Eddie learned piano from his mother. He began his professional career in Chicago while studying at Northwestern University's music school. Eddie worked in many of Chicago's top jazz clubs, like the Brass Rail, Preview Lounge, Blue Note, Cloister Inn and Jazz Ltd,, but his longest affiliation was with the London House, where he led the house trio from 1957-1969. Read more...