Rockin' At Ryan's

– Oran "Hot Lips" Page

Classic jump blues! A condensed score and first and second parts are available for this arrangement, which consists of four riff blues choruses that on the recording are used as backgrounds for different soloists. We also have a transcription of Lucky Thompson's tenor sax solo; this recording was his first session.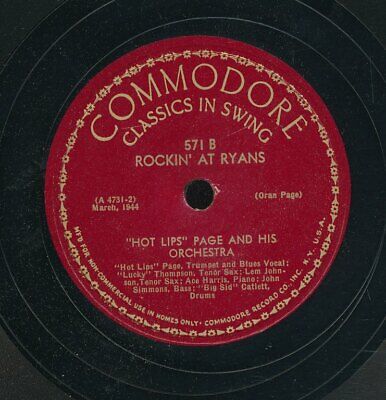 All selected items will be available for download after purchase.
Recording:

Hot Lips Page - Commodore 571B

Recorded on:

March 8, 1944

Label:

Commodore (571B)

Concert Key:

B-flat

Vocal Range:

, to

Style:

Swing (medium up)
Trumpet - Hot Lips Page
Tenor Sax - Lucky Thompson, Lem Johnson
Piano - Ace Harris
Bass - John Simmons
Drums - Sid Catlett
A classic example of the Hot Lips Page style of jump blues. Listen to the recording to really get a feel for the bouncy rhythm of these riff blues choruses, which inspire a set of exciting solos.
The original recording really consists of solos with no "head"; different soloists have different background riff choruses, which are shown in our condensed score and parts. The first and last of these work as in and out melodies, but on the recording Page solos on top of both. There are four riff choruses in all; the first, third, and fourth are played in two-part harmonies behind a third horn soloist. First and second parts are available reflecting these harmonies.
A transcription of
Lucky Thompson
's tenor sax solo is available; click on Solos for more details.
The title refers to Jimmy Ryan's, a club on New York's famed 52nd Street where Hot Lips Page frequently played at this time. This session was Page's first studio recording since 1940, and the debut recording of
Lucky Thompson
.
Rockin' At Ryan's
also has a tenor solo by Lem Johnson, who recorded a few sessions as a leader through the 1940s and early '50s; he also played in the first lineup of Louis Jordan's Tympany Five and recorded with Sidney Bechet in 1941.
CLIP
A transcription is available for
Lucky Thompson
's solo on the master take. This was Lucky's first recording session; in his solos on these Hot Lips Page songs, Lucky's unique sound and phrasing are already recognizable though still showing a strong influence of both Coleman Hawkins and Ben Webster. Lucky takes two choruses on
Rockin' At Ryan's
, with the other horns playing backgrounds throughout. His arpeggiated eighth-note lines are full of proto-bebop vocabulary, but not without a few blues licks as well. The B♭-to-G tremolo (concert A♭-F) in the second measure of the second chorus
CLIP
is not a fingered trill but a classic embouchure "shake" on a false fingering (like the fingering for E♭ but without the G key).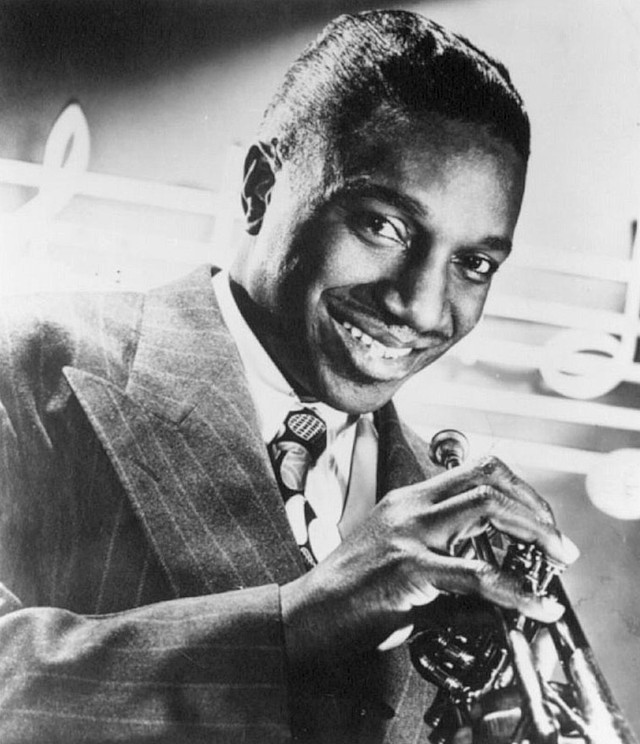 January 27, 1908 – November 5, 1954
Oran "Hot Lips" Page is remembered as one of the most exciting soloists of the swing era. His trumpet and vocal styles were both strongly influenced by Louis Armstrong, but with plenty of his own personal flair. He is particularly associated with the Kansas City scene of the early to mid-1930s. Read more...