Reconciliation

– Rodgers Grant

An exquisitely detailed song whose melody keeps unfolding throughout the form, with no repeats. Like Morning Star it was originally recorded by flute virtuoso Hubert Laws; Rodgers Grant's solo piano arrangement is also available with an exclusive recording by Kenny Drew, Jr.
All selected items will be available for download after purchase.
Recording:

Hubert Laws - In The Beginning

Recorded on:

February 6 - 11, 1974

Label:

CTI (CTX 3+3)

Concert Key:

A-flat

Vocal Range:

, to

Style:

Swing (medium)
Flute - Hubert Laws
Electric Piano - Bob James
Bass - Ron Carter
Drums - Steve Gadd
Rodgers Grant wrote many beautiful songs, but Reconciliation particularly stands out for its exquisite, rhapsodic melody. This song continuously unfolds; though the melody has many sequences it contains no repeats. Every phrase is detailed, with specific syncopations and embellishments that make this song a delight to play. The melodic rhythm is extremely varied, with different phrases ranging from sixteenth notes and triplets to even whole and double whole notes. With the constant shifting of the melody, it may come as quite a surprise to find that the underlying chord progression has an AABA form, though the three A sections are a bit different, especially the first. This form in fact totals 31 measures, though how it is split up into sections (A through D) is slightly ambiguous due to the constant flow of the melody. We show the A and B sections as eight measures each, with seven-measure C and eight-measure D; it can also feel like C starts a measure earlier, but we decided to preserve eight measures for the second A section of the changes.

Though the key is A♭ major, the melody rarely suggests this key except toward the end. There are several colorful side-slips and modulations in the changes. Both the B and D sections have an E♭ pedal point starting in the fifth measure; C begins with a pedal on C before visiting E♭ and E major.

There is a slow intro, mostly solo piano until the final chord, that is not included in our audio clip. It features a mostly ascending single-note line of quarter notes which actually appears in the form of the song as well. Stretched out to half notes at the faster tempo of the head, on the recording this line is hidden in the piano voicings on the A section, and the first half also in the B section; at D this first half appears again as a single-note piano countermelody. The line also appears as a flute background on A of the last piano solo chorus.

The melody on our lead sheet is based on Rodgers Grant's original manuscript. Hubert Laws plays a few melody phrases slightly differently on the recording. The C lead sheet is written in the octave where he plays it; this lower register is rather difficult on flute, and most flutists will want to play the melody an octave higher.
Reconciliation
is sort of a sequel to another Rodgers Grant song,
Morning Star
. Both were originally recorded by Hubert Laws; "
In The Beginning
" (later reissued as "Then There Was Light") was his next studio album after "
Morning Star
." Rodgers played on one song on this album but does not appear on his own composition.
Some other songs on "In The Beginning" add a string section, like many other CTI albums of this time. This section includes David Nadien on violin, who played on a lot of CTI sessions and was in fact the most recorded violinist at Van Gelder Studio where these were done. David's cousin James Paul Nadien is an rising star drummer on both the New York and New England jazz scenes; he recently recorded his first session at Van Gelder's on an upcoming release by our music editor, saxophonist Elijah Shiffer.
All selected items will be available for download after purchase.
Recording:

Kenny Drew, Jr. - Kenny Drew, Jr. Plays Solo Piano Arrangements

Recorded on:

July 10, 2010

Label:

jazzleadsheets.com (JLS 1053)

Concert Key:

A-flat

Vocal Range:

, to

Style:

Swing (medium)
Rodgers Grant's solo piano arrangement of his own song is available here in an exclusive recording by pianist
Kenny Drew, Jr.
. This arrangement consists of the head only, with no intro. Though the form is the same as on our lead sheet, this arrangement is written without double bar lines or rehearsal letters to really show the constant evolving of the melody and flow of the changes. Click on Piano Corner for more details.
"Kenny Drew Jr. Plays Solo Piano Arrangements"
was recorded at the legendary
Van Gelder Studio
in Englewood Cliffs.
Pianist
Kenny Drew, Jr.
, recorded solo arrangements of two Rodgers Grant songs,
Reconciliation
and
Morning Star
- the latter coming soon to jazzleadsheets.com; we already have the arrangement available. These were done at The Van Gelder Recording Studio, the same place that these songs were originally recorded by Hubert Laws in the 1970s.
This arrangement starts rather simply, with the melody over half- and whole-note chords, but in the seventh measure a wild contrary-motion triplet countermelody connects the changes. The last ten measures also feature a countermelody that fills in around the longer melody notes. There are some unusual chord alterations with regards to the original version, for example D♭maj9♯5 instead of D♭7(♭9) in the tenth measure.

The ascending line from the intro of the lead sheet is hidden in the voicings of this arrangement, with a few embellishments and alterations, in the same places where it appears on the original recording. The countermelody in the last ten measures is also a version of this line.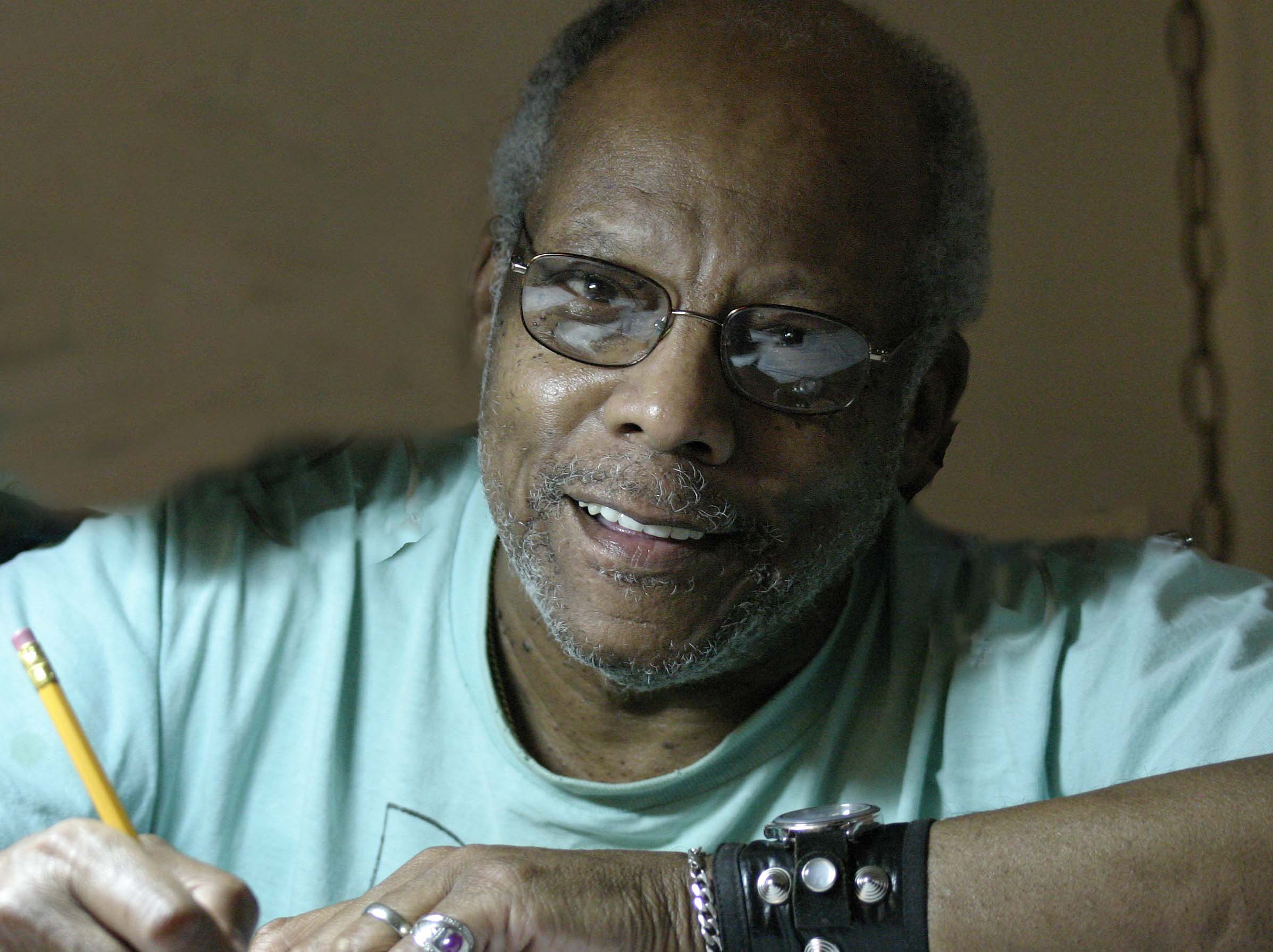 January 18, 1936 – April 12, 2012
Rodgers Grant was an American jazz pianist, composer, and lyricist. After having worked with saxophonist Hugo Dickens in the 1950s, he became pianist for Mongo Santamaría in the 1960s. In 1963, Grant wrote the hit, Yeh! Yeh! in collaboration with Pat Patrick. Jazz vocalist Jon Hendricks added original lyrics and recorded the song with Lambert and Bavan at the Newport Jazz Festival of 1963. It became an international hit as recorded by Georgie Fame and the Blue Flames in 1965. Read more...