Over The Brink

– Julian Priester & Judy Niemack

A decidedly non-traditional approach to the blues with exclusive audio—the complete track and a Minus You practice track.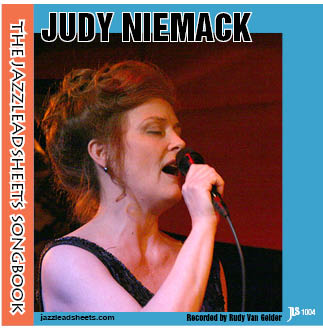 All selected items will be available for download after purchase.
Recording:

Judy Niemack - The JazzLeadSheets Songbook

Recorded on:

October 5, 2007

Label:

jazzleadsheets.com (JLS 1004)

Concert Key:

B-flat

Vocal Range:

Mezzo Soprano, F3 to B4

Style:

Swing (medium slow)
Vocals - Judy Niemack
Trombone - Julian Priester
Bass - John Webber
Over The Brink
has all the elements of a sultry blues, but its unexpected harmonic structure leads it in surprising new directions, making it a totally distinctive (but still slinky and sleek) composition. This arrangement features an unusual instrumentation—just trombone, bass, and vocals (guitar and drums come in on the solos). Without full chords beneath the melody, its dissonant notes are particularly striking (and challenging), but
Over The Brink
would still sound special with a more traditional arrangement. The open spaces between the phrases lend themselves well to instrumental responses (as Julian Priester, the composer, adds here), or, if you prefer, a rhythm section can work perfectly with this song, and we've provided a regular vocal lead sheet for that purpose.
Get the B-flat vocal lead sheet or try the
Minus You
arrangement Judy and Julian played on the recording.
Lyric Description:
Judy Niemack's lyric is a warning to a lover in a shaky relationship—just one more wrong step and it will be over.
No-Vocal Version:
The no-vocal Minus You version comes from the original arrangement where the melody is interpreted by the voice accompanied by trombone and bass. It begins (like the complete recording) with eight bars of trombone and vocal exchanges. The trombone part is notated on the Minus You vocal lead sheet so you can follow along. The arrangement goes through the head twice, then there is one solo chorus with guitar comping and drums added. The trombone cue signals the return to the A section. After two times through the head again, the recording ends with a short coda (notated on the lead sheet).
If another key would be better for you, send the key you'd like to
Don
and we'll post the transposition on the website for purchase. If you're not sure which key is best, send us your range and we'll work with you to figure out the best key.
This composition is included in Judy Niemack's
Hear It And Sing It: Exploring the Blues
, published by Second Floor Music. Check it out for more exciting blues charts, Minus You recordings (two CDs), vocal exercises, history and insider tips on how to really sing the blues.
Also take a look at Judy's master class on scatting the blues with the legendary vocalist Sheila Jordan's help on our
YouTube
channel.
"The JazzLeadSheets Songbook"
was recorded at the legendary
Van Gelder Studio
in Englewood Cliffs.
Julian Priester wrote the instrumental,
Push Come To Shove
in 1961 but hadn't recorded it commercially. When Judy was working on her "Exploring the Blues" book, Don Sickler suggested it as a blues she might like to include. Judy was inspired by the title and the music, as you can tell.
Don Sickler remembers, "As has happened many times on recording sessions, there can be a misunderstanding between the musicians: Judy thought there was only going to be one 'out chorus' so she sang the second stanza lyric after Julian's solo chorus. After she went into the coda, she suddenly realized the trombone and bass were making the repeat, so Judy immediately shifted gears and vocalized the melody until she felt it was appropriate to repeat the lyric. At the conclusion of the take, we all wanted to hear exactly what happened! Judy made it sound so natural and really nailed everything else, so we decided to leave it as is. Of course you can do the same thing with our
minus you
version, or you can sing both choruses out."
See more titles with lyrics written and sung by Judy in "
The JazzLeadSheets Songbook
."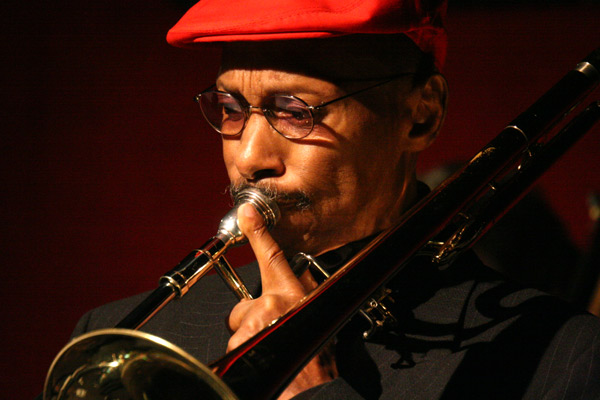 born on June 29, 1935
Julian Priester has brought a vital, spirited style of trombone playing to a wealth of artists, while contributing interesting compositions to the libraries of many of these groups. In his native Chicago, he played with bluesmen Muddy Waters and Bo Diddley, forward-looking bandleader Sun Ra, the master swing era vibist Lionel Hampton and blues-jazz singing marvel Dinah Washington. Read more...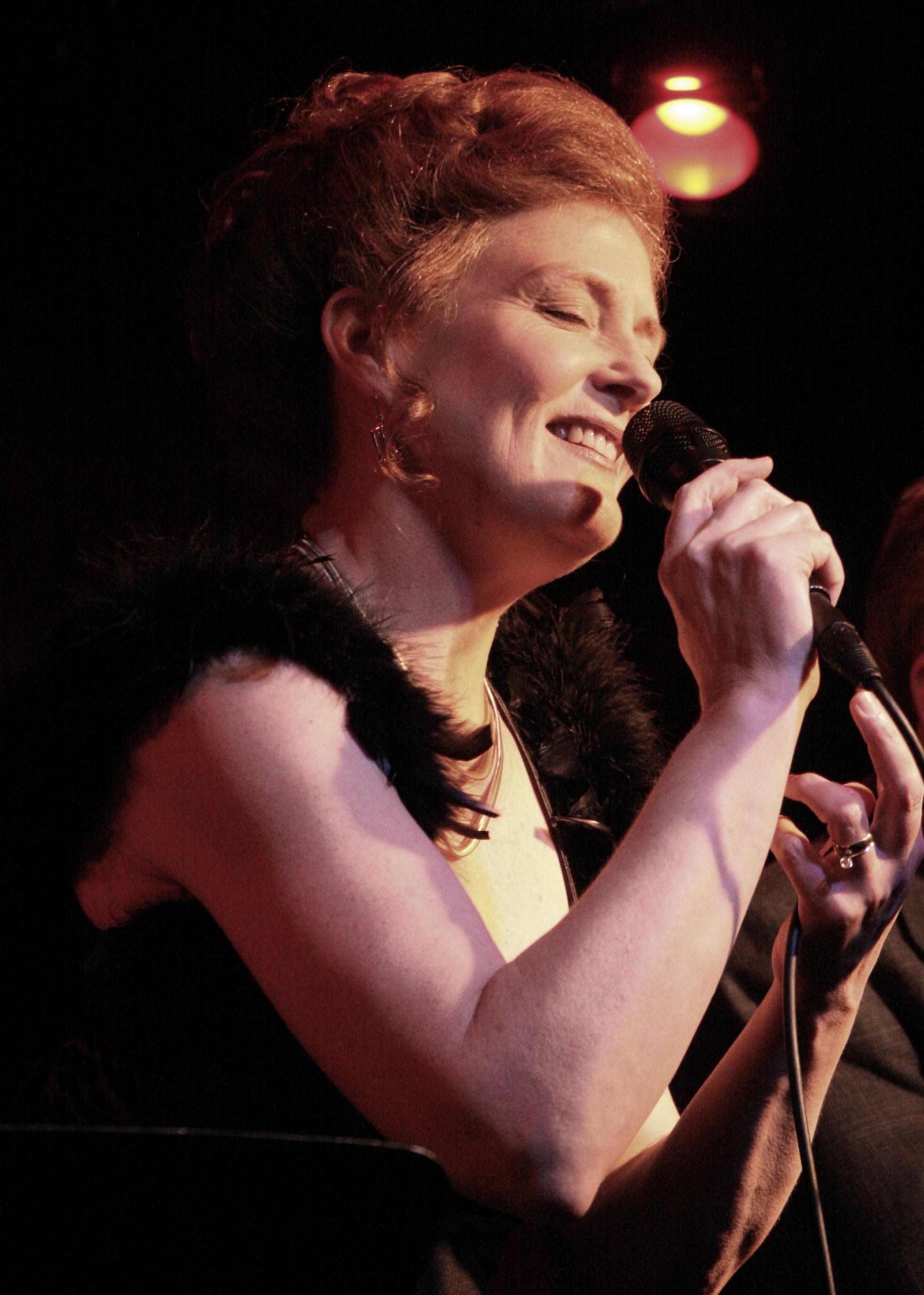 born on March 11, 1954
Acclaimed jazz vocalist Judy Niemack is a leader in jazz singing, vocal improvisation and pedagogy. She began her jazz studies in California with tenor saxophonist Warne Marsh as his first vocal student, which greatly influenced her scat style. Her debut album came in 1977, the same year she moved to New York. Since then, she has released 14 albums with the "Who's Who" of jazz, including Fred Hersh, Kenny Werner, Kenny Barron, Sullivan Fortner, Cedar Walton, Jim McNeely, Billy Hart, Lee Konitz, Joe Lovano, and Peter Bernstein. Read more...