On The One

– Robert Watson

The pulsating drums push the infectious bass and piano Intro rhythmic figures and start playing question and answer with the equally captivating simple melody. Lots of fun!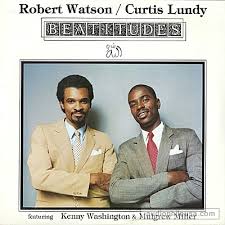 All selected items will be available for download after purchase.
Recording:

Bobby Watson - Beatitudes

Recorded on:

April 11, 1983

Label:

New Note (KM 11876)

Concert Key:

F

Vocal Range:

, to

Style:

Swing (medium up)
Alto Sax - Bobby Watson
Piano - Mulgrew Miller
Bass - Curtis Lundy
Drums - Kenny Washington
We have chosen to use "medium up groove" instead of "medium up swing" for this one, as it is built around a four-measure bass figure used for both the head and solos. This bass line is static for the first two measures, becoming more active for the next two as sort of a pickup to the top of the phrase. The tonic chord is F7sus; coupled with the static bass line, the suspended harmony has a slightly floating quality, but is grounded by the second half of the bass figure. The form for both the head and solos is essentially a 16-measure AABA; the bridge goes to E♭ and D♭ major. The melody is slightly different on the three A sections, and its rhythm does not include the first two or last two hits in the bass line, creating a subtle call-and-response.
"
Beatitudes
" was the first of four Bobby Watson albums recorded in 1983. Another of the albums was "Gumbo," the first recording of his Horizon Quintet. In addition, the first album of the 29th Street Saxophone Quartet, another group Bobby was an important member of, was recorded in 1983.
Ten years later,
On The One
was recorded again as the title track of trumpeter
Ryan Kisor
's second album as a leader. Mulgrew Miller also appears on this album, which includes another Watson song from the "Beatitudes" album:
Beatitudes
itself.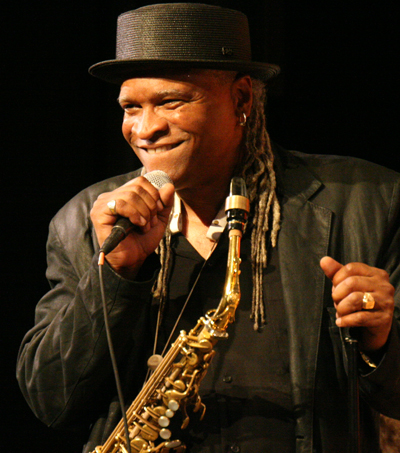 born on August 23, 1953
Robert "Bobby" Watson, who was born and raised in Kansas City, Kansas, grew up to become a jazz saxophonist, composer, arranger and education of formidable talent and acclaim. He got his degree from the University of Miami before becoming a member (and later the musical director) of legendary drummer Art Blakey's Jazz Messengers. He remained an invaluable member for four years, from 1977 until 1981. Read more...