No More Goodbyes

– Hank Mobley

This gorgeous, wistful ballad is one of Hank Mobley's most intricate compositions. Our melody transcription shows how Hank played this song on the recording.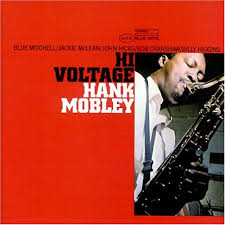 All selected items will be available for download after purchase.
Recording:

Hank Mobley - Hi Voltage

Recorded on:

October 9, 1967

Label:

Blue Note (BLP 4273)

Concert Key:

F

Vocal Range:

, to

Style:

Ballad
Tenor Sax - Hank Mobley
Piano - John Hicks
Bass - Bob Cranshaw
Drums - Billy Higgins
No More Goodbyes shows a very different side of Hank Mobley from most of his compositions, especially in the latter part of his career. This ballad has a wistful, plaintive and introspective sound despite being in a major key. This is achieved mainly by the melody never landing on the root of any major chord. Even at the end of the song, the last melody note is A, the 3rd in F major; B♮ in the melody in the last two measures suggests an A minor tonality though harmonized with Fmaj7(♯11). In addition several other melody notes are upper extensions of the chords—sharp 11ths or flat 9ths.

The changes are quite colorful, especially for a Hank Mobley song, with modulations to many key centers throughout. The A section visits A major and D♭ major—a cycle of major 3rds as in Giant Steps changes, made particularly elegant by tritone substitute approaches (for example B♭7 to Amaj7). The bridge starts with bass pedal figures using a double-time feel. There is a coda that repeats the last melody phrase three more times in a sequence—not really a "tag" as it is all over one chord; it's a particularly poetic and romantic ending.

Our lead sheet shows the basic melody. In addition we have a three-page melody transcription showing exactly how Hank plays this song on the recording. See the Solos tab for more details.
"Hi Voltage"
was recorded at the legendary
Van Gelder Studio
in Englewood Cliffs.
For another Hank Mobley ballad, check out
Madeline
, which also has a melody transcription. Hank Mobley wrote a few ballads, mostly early in his career;
No More Goodbyes
was his last recorded original ballad.
"
Hi Voltage
" was pianist John Hicks' first recording for Blue Note and his first recording at the Van Gelder Studio. Eight days later, Hicks was back at Van Gelder's for a session with saxophonist George Braith for the Prestige label, which remains unissued. John Hicks' very last recording was also at Van Gelder's: his own 2006 HighNote album "Sweet Love Of Mine."
This melody transcription includes everything Hank played on the track. Hank plays the head in, then after two A sections of piano solo he comes back to take the bridge out. Though he mostly improvises on the C section of the in head and the out bridge, he usually implies the basic contour of the melody phrases. After holding out the last note of the coda, Hank repeats the last melody phrase twice more, fading away at the end. Our transcription has detailed articulation markings for an in-depth look at Hank's ballad style.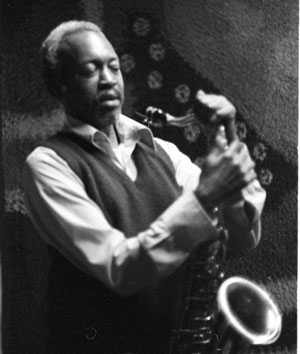 July 7, 1930 – May 30, 1986
Hank Mobley is one of the most acclaimed tenor saxophonists in modern jazz history. He is recognized by musicians and critics alike as one of the most important and eloquent jazz instrumentalists of all time. He recorded well over 100 of his own original compositions and left an indelible mark on the post-bop jazz scene. Read more...