Nieta

– Elmo Hope

A classic example of Elmo's later style.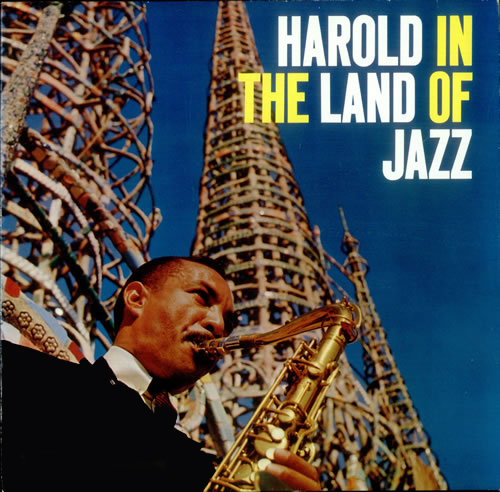 All selected items will be available for download after purchase.
Recording:

Harold Land - Harold In The Land Of Jazz

Recorded on:

January 13 &14, 1958

Label:

Contemporary (C 3550)

Concert Key:

C minor

Vocal Range:

, to

Style:

Latin/swing (medium)
Trumpet - Rolf Ericson
Tenor Sax - Harold Land
Piano - Carl Perkins
Bass - Leroy Vinnegar
Drums - Frank Butler
Elegant, melodic and swinging, like many of Elmo's compositions, this song has an unusual form. Like
Low Tide
, the chord progression is only eight measures long. The head is 32 measures and seems like a typical AABA form, but the bridge is actually a melodic variant of the A section with the same changes.
As you'll hear from our audio excerpt, Elmo sets up the melody with an eight-measure Latin intro. After the 32-measure melody, an eight-measure tutti rhythmical-hits-only interlude section section launches the first solo (tenor sax); after piano and trumpet solos, it reappears to send off the drum solo.
All rhythm section info is on the Concert Condensed Score, and this part will also give your pianist the opportunity to play any harmony parts played by the second part on the recording, if you're playing it in a quartet situation.
The groove that drummer Frank Butler plays on the head is a sort of "jazz-Latin" feel with swing eighth notes; another Elmo Hope song that uses this feel is
De-Dah
.
A rare example of an Elmo Hope composition which was originally recorded without Elmo playing piano, this is a classic West Coast hard bop lineup. A week before this album was recorded, Elmo,
Harold Land
and Frank Butler played on a Curtis Counce session (with Counce on bass and Gerald Wilson on trumpet). That session featured three Elmo originals including
Bellarosa
and
Roll On
. In April of the same year, there was another Counce session with the same personnel but with Rolf Ericson on trumpet.
Also from this
Harold Land
album is one of the essential groove tunes,
Carl Perkins
'
Grooveyard
(available very soon).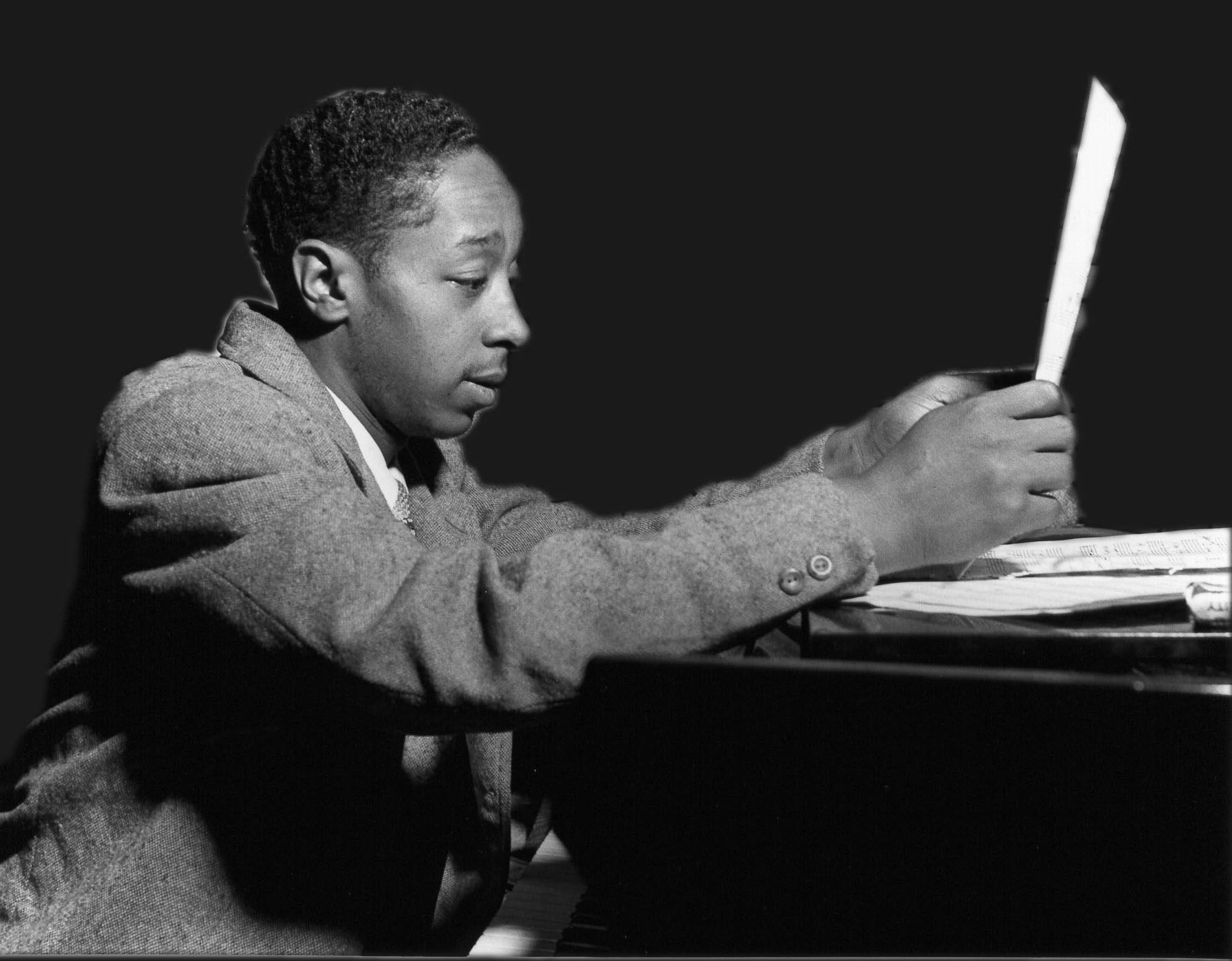 June 27, 1923 – May 19, 1967
An imaginative pianist who valued subtlety over virtuosity in the landscape of bebop, Elmo Hope never achieved the fame that his close friends did, perhaps because he so rejected stylistic norms of the time. Elmo was a classically trained pianist with technique rivaling that of his childhood friend Bud Powell and a composer of music whose inventiveness and complexity approaches that of Thelonious Monk. In fact, Elmo, Thelonious and Bud used to hang out so much together in the late 1940s they became known as "The Three Musketeers." Powell, in Francis Paudras' book "Dance of the Infidels" is quoted as saying, "You gotta hear Elmo. He's fabulous. His stuff is very hard. He does some things that even I have trouble playing." Read more...