Mountaings

– Roy Hargrove

Keep things spicy with this Cuban son-jazz hybrid.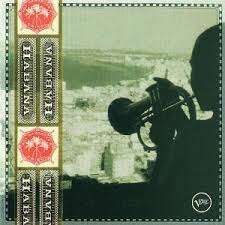 All selected items will be available for download after purchase.
Recording:

Roy Hargrove - Habana

Recorded on:

January 5 & 6, 1997

Label:

Verve (537563)

Concert Key:

G

Vocal Range:

, to

Style:

Latin
Trumpet - Roy Hargrove
Trombone - Frank Lacy
Tenor Sax - David Sanchez
Alto Sax - Gary Bartz
Piano - Chucho Valdes
Bass - John Benitz
Drums - Horacio "El Negro" Hernandez
Timbales - Jose Luis "Changuito" Quintana
Congas - Miguel "Anga" Diaz
This Cuban son is a hybrid of Cuban traditions and jazz style. Our audio excerpt starts right at the beginning, on the timbales pick up to the melody, and fades out on the B section. These lead sheets include just the melody on all editions; the lush brass instrumentation on the original recording would require a full arrangement. This son has a 2/3 clave driving it as well as rhythm section hits that are played with the melody; these hits are also played over the solos.
The year of 1997 began with the "
Habana
" album. In February, Roy recorded with drummer T.S. Monk on Monk's tribute album to his father, "Monk On Monk," featuring not only Roy but saxophonists Wayne Shorter, Bobby Porcelli; pianists Danilo Perez, Herbie Hancock,
Ronnie Mathews
and Geri Allen and many other outstanding musicians. Later in the year Roy joined fellow trumpeters Nicholas Payton and Wynton Marsalis on a Payton session.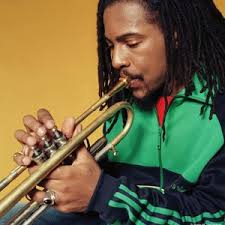 October 16, 1969 – November 2, 2018
Roy Hargrove was a pioneer in modern hard-bop jazz and is widely regarded as one of the best trumpeters to emerge from the 1990s. As a high school student in Waco, Texas, young Roy met Wynton Marsalis in 1987. Impressed with the young man's talent, Wynton encouraged Roy. In April, 1988, while still a teenager, Roy traveled to NYC and slept on the couch in Don Sickler's rehearsal studio in preparation for his recording debut in the big leagues with Don ("Superblue"). Before leaving New York on that trip he also recorded with alto saxophonist Bobby Watson ("No Question About It"). Read more...