Moanin'

– Bobby Timmons & Jon Hendricks

A vocal version of the Bobby Timmons classic, with lyric by Jon Hendricks.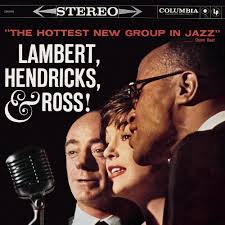 All selected items will be available for download after purchase.
Recording:

Lambert, Hendricks & Ross - The Hottest New Group In Jazz

Recorded on:

Label:

Columbia (CL 1403)

Concert Key:

B-flat minor, C minor, F minor

Vocal Range:

Tenor, C3 to E-flat4 written 8va

Style:

Swing (medium)
Vocal - Dave Lambert, Jon Hendricks, Annie Ross
Trumpet - Harry "Sweets" Edison
Piano - Gildo Mahones
Bass - Ike Isaacs
Drums - Walter Bolden
Bobby Timmons' best known composition,
Moanin'
is a standard amongst instrumentalists and vocalists alike. For vocalists who are unfamiliar with Bobby Timmons or soul-jazz—the mix of hard-bop and gospel for which Bobby was known best—
Moanin'
makes a perfect introduction to Bobby's melodic and harmonic vocabulary. On the featured recording—the first recording of the vocal version—Lambert, Hendricks and Ross sing a shortened version of the form, which we've marked on each edition of the vocal lead sheet (in addition to including the entire form): a sixteen-bar solo section and an abbreviated head out.
Lyric Description:
Jon Hendricks wrote a soulful, gospel-inspired lyric for this Bobby Timmons classic. The
Moanin'
is a lament for all the troubles and loneliness in life, a plea for relief.
Vocal Ranges
F minor
: C3 to E-flat4, written 8va. Suitable for tenors.
F minor is the standard instrumental key, and it's the key used by Lambert, Hendricks and Ross. It's also the most popular male vocal key, with recordings by
Mel Torme
CLIPMT
,
Bill Henderson
CLIPBH
and other male artists.
Sarah Vaughan
CLIPSV
also sings it in F minor, as does
Sergio Mendes and Brasil '66
CLIPSM
and a few other female singers.
C minor
: G3 to B-flat4. Suitable for altos or mezzo-sopranos.
This is the most popular female vocal key, and recordings include our own
Judy Niemack
CLIPJN
.
B-flat minor
: F3 to A4. Suitable for altos.
If you have a little lower female voice, like
Karrin Allyson
CLIPKA
, this may be your key.
If yet another key would be better for you, send the key you'd like to
Don
and we'll post the transposition on the website for purchase. If you're not sure which key is best, send us your range and we'll work with you to figure out the best key.
By the time of this recording, less than a year after the original Art Blakey instrumental version in October, 1958, this song had taken off, with several instrumental recordings. Lambert, Hendricks and Ross' version was the first vocal recording. It was their third album as co-leaders, after "Sing A Song Of Basie" (1957) and "The Swingers" (March 1959). Gildo Mahones was their regular pianist from 1959 until the mid-'60s, frequently alongside bassist Ike Isaacs. This is their only recording with
Walter Bolden
on drums.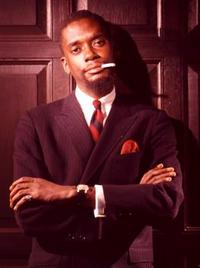 December 19, 1935 – March 1, 1974
A beloved pianist with one of the most easily recognizable styles, Bobby Timmons is responsible not only for bringing his unique gospel-tinged voice to the piano, but also for his funky compositional masterpieces that have become jazz standards, like Moanin' and This Here (Dis Here). These two are by no means the only memorable original works of Bobby's—nearly all of his works are instantly recognizable as Bobby Timmons originals, as they all have his signature style of soul, funk, and gospel, while maintaining the hallmarks of true hard-bop jazz. Born in Philadelphia to a religious family, Bobby studied piano with his uncle, who also taught McCoy Tyner. He moved to New York at age 20 to start his recording career with Kenny Dorham's Jazz Prophets. Read more...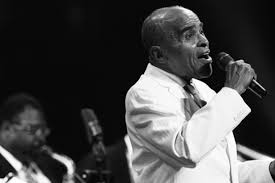 born on September 16, 1921
Jon Hendricks is an acclaimed jazz vocalist and lyricist known as the "Father of Vocalese." He is considered by numerous critics to be one of the best living scat singers and was named by jazz journalist the "Poet Laureate of Jazz." At 14, Jon frequently sang with Art Tatum. During his college years in Toledo, Ohio, he sang with Charlie Parker, who encouraged him to sing professionally. Jon made his recording debut in 1955 with Dave Lambert; in 1957, he recorded with Lambert and Annie Ross. The trio became one of the best-known jazz vocal groups, known for their use of vocalese and their innovative arrangements. From 1968-1973, Jon worked in Europe; on his return, he worked for the .San Francisco Chronicle. His theatrical work about the history of jazz, The Evolution of the Blues, ran for five years off-Broadway. Jon's lyrics to compositions by Carmen McRae, Ray Charles, Al Jarreau, Bobby McFerrin, and many others. Read more...