Minor Dues

– Jon Gordon

A slinky minor blues. The head has an 8-measure bridge, but the solos are only on the 12-measure blues form.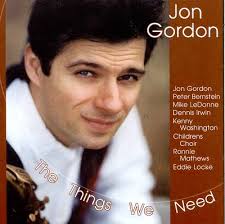 All selected items will be available for download after purchase.
Recording:

Jon Gordon - The Things We Need

Recorded on:

January 28 & February 3, 1999

Label:

Double-Time (DTR CD 156)

Concert Key:

F minor

Vocal Range:

, to

Style:

Swing (shuffle - medium)
Alto Sax - Jon Gordon
Piano - Mike LeDonne
Guitar - Peter Bernstein
Bass - Dennis Irwin
Drums - Kenny Washington
Slick and sultry, this medium-tempo minor blues has a shuffle groove. The sparse phrasing and laid-back vibe gives Minor Dues a supremely cool feel. The head has an 8-measure bridge, which is not used in the solos. Our audio clip contains the second A section and bridge. On this recording, the guitar and alto sax play the melody in unison almost throughout, with the guitar adding a "response" to the melody phrase in the ninth measure.

The solos on the recording use a typical minor blues form, with the out head starting from the bridge. If you're playing this song you can also include the bridge in the solo form.
Like
Stapleton
, this song comes from the album "
The Things We Need
." Also in common with
Stapleton
, this is a relatively straight-ahead song for Gordon, though not without some rhythmic quirks. The players on this recording are particularly suited to this style of song.
from Jon:
"I wrote this tune, just a simple minor blues with a bridge, for a CD recorded in 1999, called "
The Things We Need
." That album title is taken from a tune by pianist Barry Harris,
These Are The Things We Need,
which we recorded with a children's choir for that album. Barry was kind enough to come to the studio for a day and hang with us when we recorded his tune. I had Mike Le Donne, Dennis Irwin, Peter Bernstein and Kenny Washington in mind when I wrote this tune, knowing they would be on the recording. I was thinking of some similar tunes written and played by Sonny Rollins and Horace Silver when I wrote this."
Pianist Mike LeDonne first recorded with Gordon in 1993. For guitarist Peter Bernstein and drummer Kenny Washington, this was the only time both played on a Gordon leader session.
It's interesting to consider composer
Jon Gordon
's comment that he had Peter Bernstein (as well as the rest of the band) specifically in mind when writing this song and
Stapleton
when discussing Bernstein's performance. In light of this comment, as well as the fact that Bernstein doesn't comp on either tune, one can almost see Bernstein's presence in the same vein as those of
Grant Green
's myriad of sideman roles on the Blue Note label in the 1960s, wherein Bernstein's guitar fills the role of a singular, searing, horn-like voice that keeps the music connected to its blues roots. Of course, Bernstein's voice, while firmly within this lineage of melodic, hard-swinging guitarists, is completely individual, moving seamlessly between blues shouts, bursts of double-timed altered and diminished scale material, and broad swaths of pure melody.
Especially when combined with the slick and unified phrasing of the melody with Gordon, Bernstein's performance here is essential listening for any musician interested in a modern extension of the great swinging guitar lineage. Our Guitar 2nd part lets you follow along with Peter's part in the melody.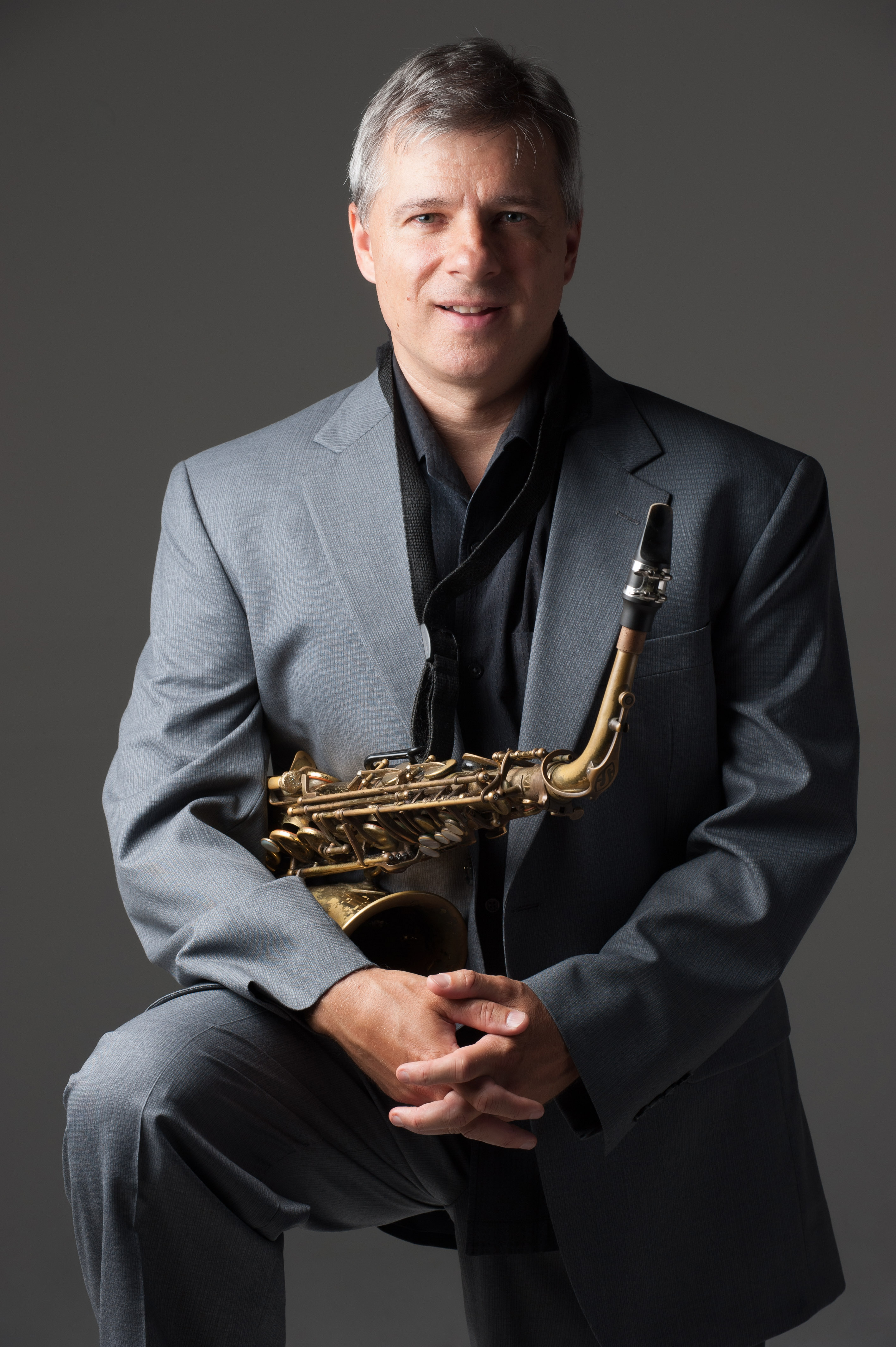 born on December 23, 1966
Modern alto saxophonist and composer Jon Gordon is a driving force in cutting-edge jazz. A native New Yorker, he began his musical exploration at the age of ten, encouraged by his musical family. He attended Performing Arts High School and studied saxophone privately in his teen years and showed significant promise, winning numerous awards at a young age. His love for jazz began as a teenager after listening to a Phil Woods record; not long after, he began to study with Phil Woods himself after sitting in with Eddie Chamblee at Sweet Basil. Jon studied at Manhattan School of Music, during which time he worked with Roy Eldridge, Leon Parker, Doc Cheatham, Larry Goldings, Al Grey, Eddie Locke, Red Rodney, and Mel Lewis. Read more...