Melodious Funk

– Meredith d'Ambrosio

A slinky swing with a laid-back vibe. The lyric compares the loss after losing love to a sad blues, but this also makes a great instrumental. Lead sheets in two keys. Full vocal track available.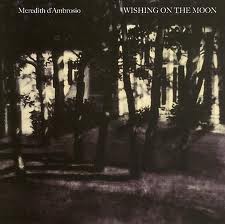 All selected items will be available for download after purchase.
Recording:

Meredith d'Ambrosio - Wishing On The Moon

Recorded on:

July 24, 2004

Label:

Sunnyside (SSC 1159)

Concert Key:

A-flat, D-flat

Vocal Range:

Contralto, C3 to D-flat4 written 8va

Style:

Swing (medium)
Vocal - Meredith d'Ambrosio
Piano - Cecilia Coleman
Bass - Tim Givens
Drums - Vince Cherico
Melodious Funk
is a sultry swing with a cool, laid-back vibe. Meredith d'Ambrosio leaves plenty of room in the notation for interpretation, so you can really make it yours; that said, the harmony is full of intriguing extensions that give the song plenty of personality on its own.
One particularly nice feature is the way in which the descending harmony and descending melody go together, offering a good opportunity for a singer to really get in sync with the rhythm section. This recording begins with an eight-bar rhythm section introduction that features the drums. Meredith comes in on the A section and sings the form all the way through. Cecilia Coleman takes a chorus-long piano solo, followed by one chorus of soloing from Tim Givens on the bass. Then Cecilia and drummer Vince Cherico converse with a chorus of trading fours. Meredith comes back in on the A and sings it out, ending with an unusual chord that has quite a bit of mysterious flair. Meredith's deep voice is showcased in the original key of D-flat, but we also offer this chart in A-flat to suit a standard alto range.
Lyric Description:
Meredith's lyric compares the sense of loss and loneliness after a relationship to a sad blues—a funk that, while "melodious," is so deep and blue that the singer longs to be brought out of it.
If another key would be better for you, send the key you'd like to
Don
and we'll post the transposition on the website for purchase. If you're not sure which key is best, send us your range and we'll work with you to figure out the best key.
Also worth checking out is
Giacomo Gates'
recording of this fantastic song. Giacomo begins with one time through the head rubato, borrowing influences from free jazz, then moves into an uptempo swing; the rubato head shows that the song would make a very convincing ballad.
Craig Russo's Latin Jazz Project
performed it as an instrumental.
See other compositions from Meredith's "
Wishing On The Moon
" album.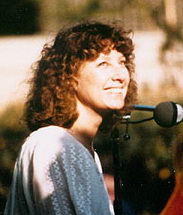 born on March 15, 1941
The Boston-born daughter of two professional musicians, Meredith d'Ambrosio far surpasses the layman's use of the term "renaissance woman." Known not only for her musical endeavors, d'Ambrosio is also a visual artist of recognition—an indication of versatility that has undoubtedly added dimension and beauty to all of her endeavors. It's been said of Meredith that she is an artist whose original songs, as well as her lyrics to other composers' music, always have a deep ring of truth. Read more...