Mellophobia

– Ray Starling

Originally written to feature the mellophone section of Stan Kenton's big band, this charming medium-up swinger works with any instrumentation. Our lead sheet shows all important countermelodies from the big band arrangement.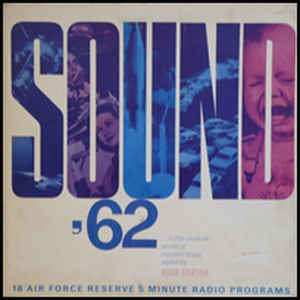 All selected items will be available for download after purchase.
Recording:

Stan Kenton - Sound '62

Recorded on:

December 15-16, 1961

Label:

US Air Force Reserve Radio Transcriptions ()

Concert Key:

C

Vocal Range:

, to

Style:

Swing (medium up)
Trumpet - Dalton Smith, Marvin Stamm, Norman Baltazar, Bob Rolfe, Bob Behrendt
Mellophone - Ray Starling, Dwight Carver, Keith LaMotte, Carl Saunders
Trombone - Bob Fitzpatrick, Bud Parker, Dee Barton
Bass Trombone - Jim Amlotte, Dave Wheeler
Alto Sax - Gabe Baltazar
Tenor Sax - Buddy Arnold, Paul Renzi
Bari Sax - Allan Beutler, Joel Kaye
Piano - Stan Kenton
Bass - Pat Senatore
Drums - Jerry Lestock McKenzie
Though originally written to feature a rare instrument in a massive big band, this bright, charming medium-up swinger is fun to play on any instrument. It's a 32-measure song with changes closely related to the George and Ira Gershwin standard But Not For Me. The melody rides on repeated notes (quarter notes in the A and C sections and eighth notes in B and D) in a particularly swinging style. One notable difference from But Not For Me changes is in the second measure of the B and D sections, where F♯m7♭5 to B7 is used instead of Fm.

Our lead sheets show the melody lines of the intro and coda from the big band arrangement. In this arrangement, the mellophone section plays the head, punctuated by countermelodies from the other sections. Our lead sheets include the saxes' unison countermelody in the A and C sections, the lead line of the trumpets and trombones' interjections at B, and one more fill the saxes have in the D section. This song could be played without the countermelodies, but in a small group setting the piano or other comping instrument could play them, or they could be the second part of a two-horn arrangement. Also shown in our lead sheet is the mellophones' voicing on the final chord of the coda, a C6(9) voiced in fourths.
The lineup of the Stan Kenton band heard on this radio transcription is the same as on the album "
Adventures In Blues,
" recorded a week earlier. Another version of
Mellophobia
is on a live Kenton recording from July 1962, issued on "Horns Of Plenty, Vol. 3."
This song and
Four Of A Kind
, another Ray Starling composition on jazzleadsheets.com, are both features for the Kenton band's unique mellophone (or mellophonium) section. They are both in a similar style to Four Brothers, Jimmy Giuffre's classic feature for the Woody Herman big band's sax section of three tenors and one baritone. The coda of
Mellophobia
is especially similar to that of Four Brothers, with solo fills followed by a harmonized descending soli passage.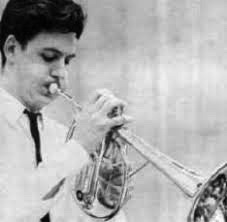 January 4, 1933 – May 15, 1982
As both a player and a composer/arranger, Ray Starling is most closely associated with Stan Kenton's big band, specifically the expanded lineup of the 1960s that featured a section of four mellophones (also called mellophoniums). Read more...